Photography is as strong a profession as it is a passion. All the people out there going click-click-click on the streets, at the local restaurant, and along the beach might not be professional photographers, but they are people who love this art form without reserves. If you too love photography and are actively involved in it, then it would be beneficial for you to know which photography genre your interest falls under, if you don't already know.

Although there are hundreds of photography genres, further subcategorized into smaller areas, the undermentioned seem like the most popular. So, here are some of the most talked about Photography Types That You Need to Know. Also, take a look at Autumn Themed Orange Photography Ideas. Have a look
Photography Types That You Need to Know
Fashion photography
Although there are many Photography Types That You Need to Know, this one is extremely popular. The theme around which this type revolves is fashion.
Food photography
Those scrumptious burger print ads you see on magazine pages are a result of food photography. Food photography is creative and popular. And while discussing Photography Types That You Need to Know, this one definitely deserves a mention.
Street photography
This photography genre deals in compositions that are born on the streets. A walking man, a begging lady, a stray dog digging through a garbage bin can all be amazing subjects for street photography. Also, here you find some Perfect Street Photography Tips For Beginners.
Wildlife photography
Capturing wildlife in its natural habitat requires expertise and courage. Wildlife photographers handle this well.
War photography
War areas are restricted areas and are not permitted to trespass. Only war photographers do this job with grace. Timing and promptness matter a lot in this photography genre.
Portrait photography
Portraits are easy to capture, but photographing good portraits is hard. Portrait photographers hold mastery in this area and click amazing portraits that seem to radiate emotions.
Candid photography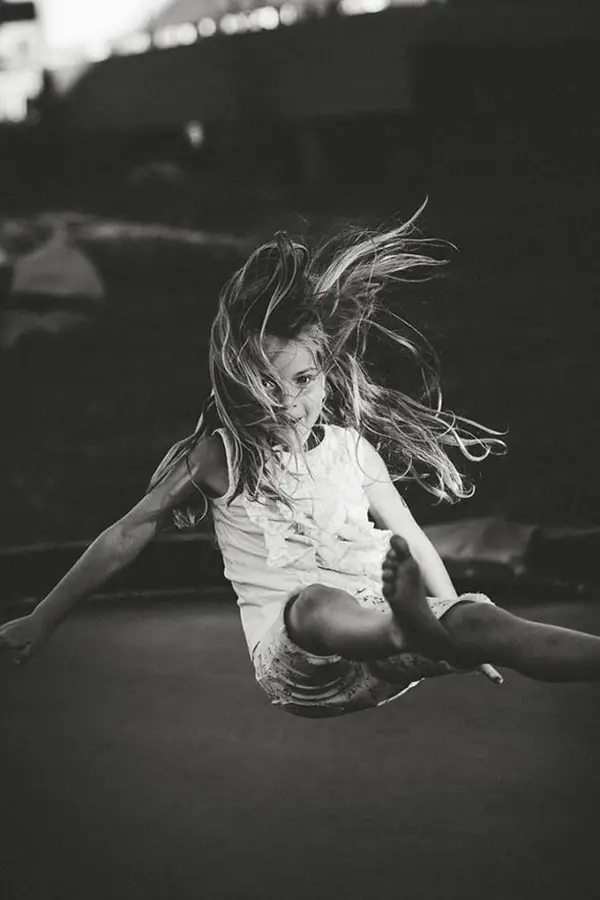 Image Source
This one is a favourite among many photographers- both amateurs and maestros. Candid photography captures people and events as they are. The concept of posing doesn't arise here.
Architectural photography
Great architecture is worth capturing on camera. But getting great architectural photos is not everyone's cup of tea. You need to gain expertise in the field of architectural photography to understand the beauty hidden in lifeless-looking architectural structures. Also, here we present some beautiful examples of architecture photography that will really amaze you.
Aerial photography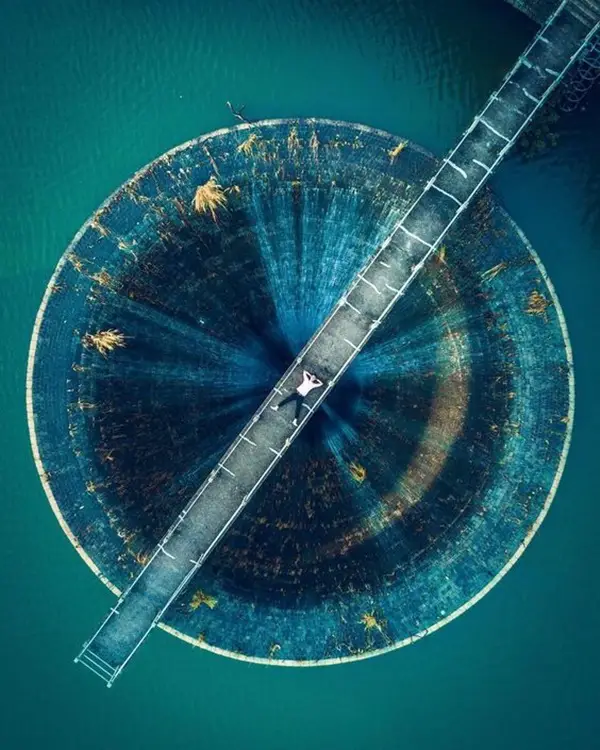 Image Source
Aerial photographs are basically bird eye view pictures of objects taken from above. Aerial photographs offer an entirely new perspective to objects, monuments, places, and people.
Dance photography
It is extremely difficult to capture activity on camera. But with the right techniques, people do so effectively. Dance photography is an area, where this is skill is what gets used every single time.
Infrared photography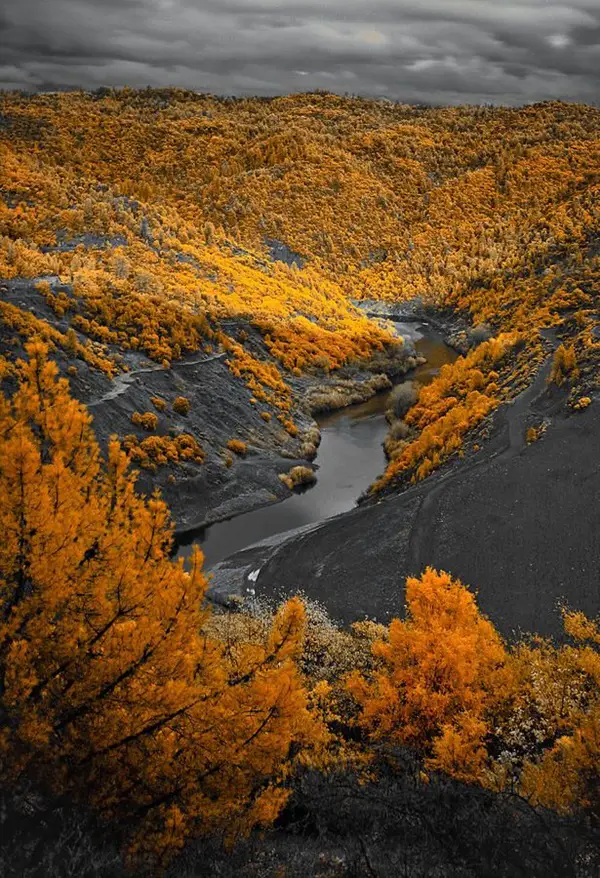 Image Source
This is a unique photography type in which pictures are taken using certain filters. The results that you get are outstanding because of the distortions in colours that happen.
Macro photography
Macro photography involves clicking macroscopic views of objects. A mushroom might look ordinary in an ordinary picture, but in a macro photograph, it begins to look otherworldly. Also, here are some very useful tips and see some amazing examples of macro photography. Have a look-
Black and white photography
This is a popular photography type and uses only two colours- black and white. Such photographs have a vintage feel to them because of which more and more people try them out.
Landscape photography
Landscape photography is a completely separate genre of photography. And it endeavours to capture nature at its best. Landscape photography is high in demand because of the use of landscape photographs in calendars, as computer wallpapers and what not.
Wedding photography
This photography type aims at making wedding moments surreal by all means. It is through special wedding photography that even an ordinary wedding looks like a fairy-tale affair.
Yes, there are numerous Photography Types That You Need to Know, but all of them bear certain specialities and unique elements that make them people's favourite. So, it doesn't really matter which photography genre you fall under, as long as you are in love with your work, you are going well! Here are some Cute Newborn Baby Photography Ideas and Tips for you to dope on.