Photography enthusiasts think clicking pictures at night is a strict no-no, unless and until some expertise is gained in this field. But that is far from reality. If you love this art, you will want to practice it as and when your heart says so, irrespective of the time of the day.
In such a scenario, you can't and shouldn't limit yourself to just day photography. One thing that needs to be kept in mind is that night photography is tricky and requires a lot of practice. But with dedicated hard work and a zeal to learn more, you will definitely be able to come up with amazing night photographs. Here are some amazing Night Photography Ideas For Beginners. Also, these tips will surely help you to Improve your Night Photography. It is necessary to maintain Foreground Lighting to capture the foreground elements in night photography. Have a look-
Aesthetic Night Photography Ideas For Beginners
Motion blur
There are many Night Photography Ideas For Beginners, but motion blur is extremely cool. Although motion blur is applicable to waterfalls and fountains too, moving vehicles at night also offer such pictures. But you will have to be able to play with your camera for amazing motion blur shots. Also, remember that motion blurs get better with practice.
A night cityscape
Night Photography Ideas For Beginners also include night cityscapes. The sight of buildings reflecting light from nearby sources looks majestic. And what adds to the beauty of such compositions is a crimson sky at the backdrop. If you really love urban life, then try your hands at this photography subject.
Lights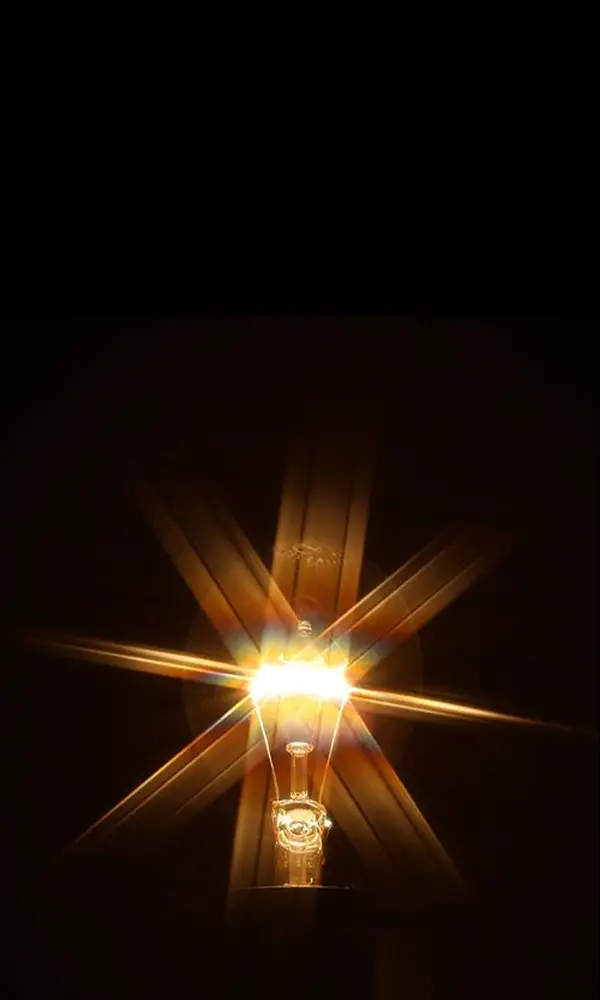 Image Source
While nights exude darkness, lights dispel it efficiently with their brightness. Interestingly, this contrast of light and dark looks super amazing on photographs. Hence, if you are looking for an interesting subject to shoot at night, then lights can be a great option. With some blurring and some focus, you will bring out the best in your photos.
Monuments
Monuments always remain well lit from the ground. And that is why they make for amazing photographs. So, whenever you see a monument, don't just stare at it with your jaws dropped, grab your camera and get clicking! There is no reason why you shouldn't get a few snaps worth being framed.
Night portraits
Portraits are almost every photographer's favourite. They exude life; they exude emotions, and they exude the beauty of art. In such a scenario, you can't miss out on photographing portraits at night. Night portraits are sexy, in one word. And when you click them without flash, with whatever light available nearby, you get pictures that speak a thousand words. Also, here we present some Tips to Start Creating Stunning Night Portraits. Have a look-
Fairs and carnivals are cool too
All the people, all the stalls, and colours that make carnivals busy make them such an amazing subject for night photography. So, the next time you see banners and hoardings advertising some to-be-held fair or carnival, you know you shouldn't miss it.
Fireworks
Whether it is the new year or some other celebration, if there is firework going on, don't waste a minute and capture it in your camera. Fireworks look lovely on photos. And with the addition of a little bit of motion blur, you can get classy pictures. Also, Here are some useful Tips For Photographing Fireworks which will enhance your photography to take that perfect shot.
Streetlights
Streetlights have a charm of their own. They stand in isolation, still, look so busy. They observe symmetry and make for amazing pictures. If you are a photographer, and you can't think of a great subject for your photographs, then capturing streetlights would be the best bet. Streetlights have a kind of aesthetic appeal you would die for.
Talking about Night Photography Ideas For Beginners, the above-mentioned ones are the most interesting ones. These ideas are for amateurs as well as maestros. The reason why they are especially important for beginners is that they are outright simple. And to begin any art, you must set simple, achievable goals, first. And then you can always work your way up to higher difficulty levels! If you are a street photographer or a person having fondness for street photography, then these Magical Examples Of Street Photography will stun you for sure.