When it comes to art and craft, a paper is a must-have. With colorful papers, the sky is the limit for your creativity. Whether you fold them or cut them to create beautiful designs, they will invariably make your home interior look amazing. Yes, a paper is not just for creating time-pass crafts, it is also to craft amazing décor items that can pep up any interior space. If you are looking for some really amazing DIY home decor ideas using decorative paper, then here they are. Also, here we have some ways to add some geometry to your home decor. Have a look-
Diy home Decor Ideas Using Decorative Paper
Wall Art
Although there are many DIY home decor ideas using decorative paper, this one is super attractive. Create a college or some pattern on a canvas or other flat surface and get it framed, your wall art is ready.
Decorate the Interior of Your Cabinets
Do your wooden cabinets look boring? If yes, it's time you lined their interiors with decorative papers. These papers will make your cabinets look awesome besides making them a subject of inquisitiveness for others.
Design a Decorative Tray
Do you love to keep your remote controls, books, and other tiny decorative pieces in one place? If yes, then you probably need a tray. Decorate your own with colored papers and you will have a functional tray to enhance the beauty of your living room.
Have you Tried a Wreath Yet?
It becomes a challenge to decorate the house during festivals. It is these times when a wreath made out of decorative paper could save your day. They are easy to make and can beautify any part of your house.
Make Amazing Flowers
Flower making is an old art. With decorative papers, you can create quite a lot of real-looking ones. Try out!
Wonder Lampshades
So, you are sick and tired of those boring lampshades. Well, why not bring about some newness to the scene? Create some amazing lampshades with decorative papers, and you will be able to change them as often as you would like to.
Amazing Tea Coasters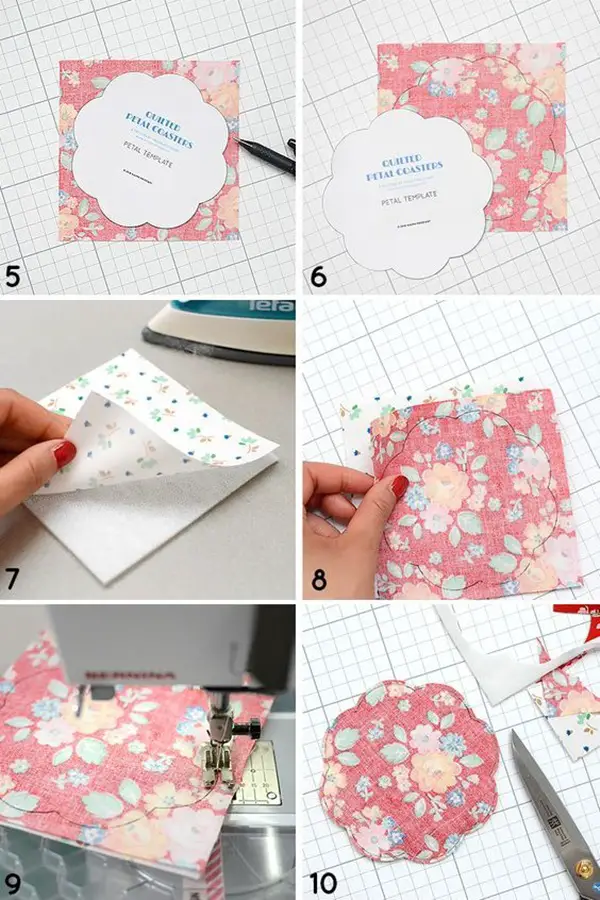 Image Source
Diy home decor ideas using decorative paper should be practical and useful. And when it comes to using paper crafts, you can't avoid talking about tea coasters. All you need is a hard surface to paste your decorative papers on and lo, your durable and sturdy coasters are ready!
Wallpaper Substitute
Mask those boring walls with decorative papers. Trust us, you can have them ooze out the same beauty as a nice wallpaper would radiate.
Paper Chandeliers
Now, these might not be the easiest paper crafts to create, but they are worth all your hard work. They look super gorgeous and are easy to hang as they are lightweight. Also, take a look on Bohemian style home decor ideas.
Adorable Paper Pom Poms
Paper pom poms are not as difficult to create as you might think them to be. And the results are super fascinating. You can place them on your living room dresser or the study room rack. No matter where you keep them, they radiate an unadulterated fun feel.
Paper Cut-Out Crafts
Paper cutting is an interesting art. Yes, it needs a little bit of creativity, but with practice, you can attain a decent level of expertise. Paper cut-out crafts can be used to decorate any interior space.
Cute Paper Garlands
Although paper garlands are a decorative item people save for the days of celebrations, you can use them on routine days too. They look adorable and can make any boring day feel like the first day of spring.
Diy home decor ideas using decorative paper like the ones above are super economic. So, create them and prevent unnecessary expenditures that arise from home decoration. They look unique and attractive and are no less functional than store-bought decorative products. So, why wait? Try your hands out, right away! Here we are giving you some wonderful master bedroom decor ideas that you will definitely find useful. So take a fast look at these eight steal master bedroom decorating ideas.