Miniature Landscape Painting of Venus and her son Cupid!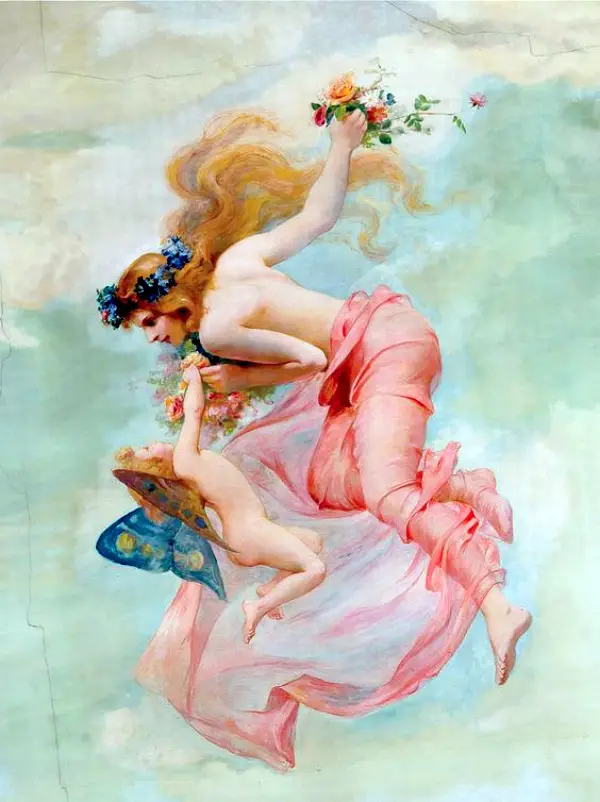 This miniature painting depicts Venus and her son Cupid clearly and beautifully. There is an owl type bird on the ledge. You may find the painting quite exquisite. Venus looks so graceful holding roses in her hand while cupids fluffy have a great detail. There is a landscape displayed at back filled with trees, mountains and a fence. We also have some fantastic Abstract Painting Techniques And Ideas for you to try on. Explore these ideas and create a masterpiece of the abstract paintings.
Purple Flowers Oil Painting!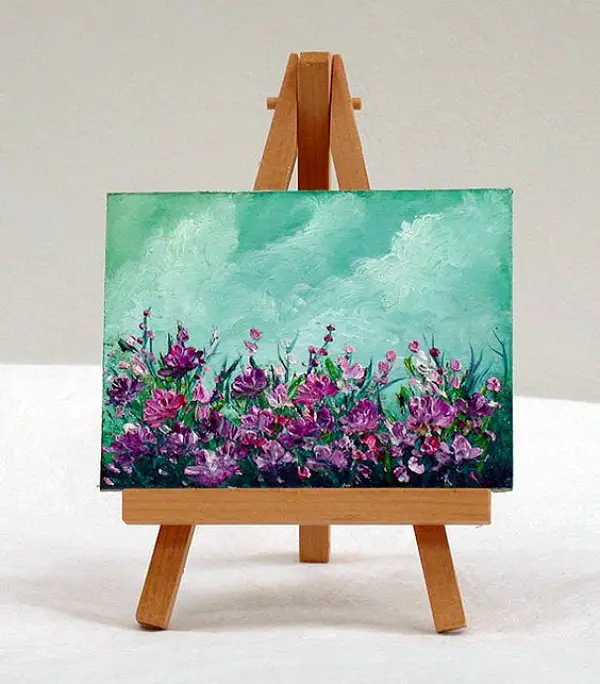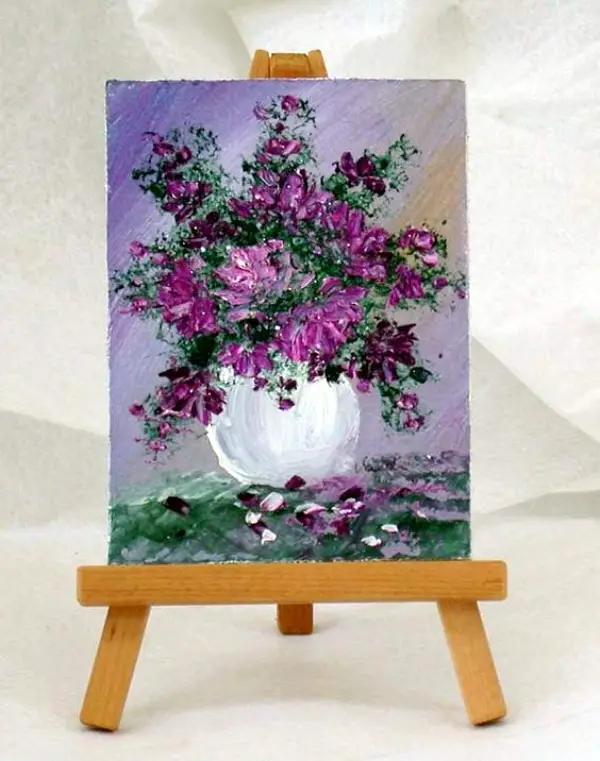 Purple flowers create a powerful impact on mini canvases.  The painting looks gorgeous even without frame. No need to doubt on the quality of painting, it's 100% hand-painted oil art painting and easy to hang on the walls of your house. Moreover, purple flowers, is the best gift for your relatives, friends or loved ones on special occasions.
Miniature Floral Painting!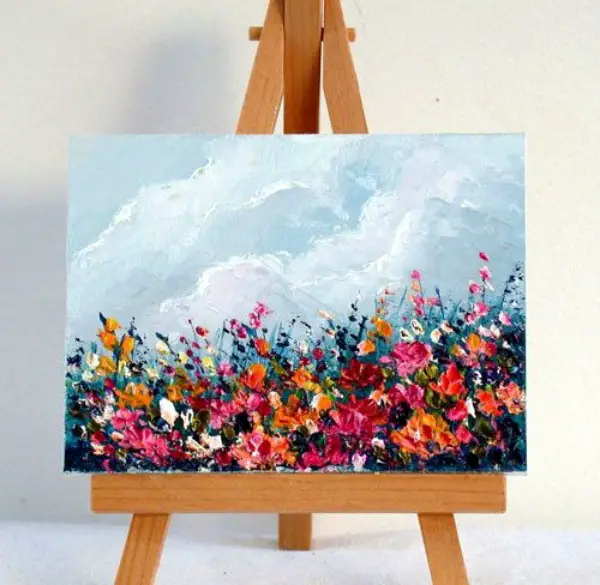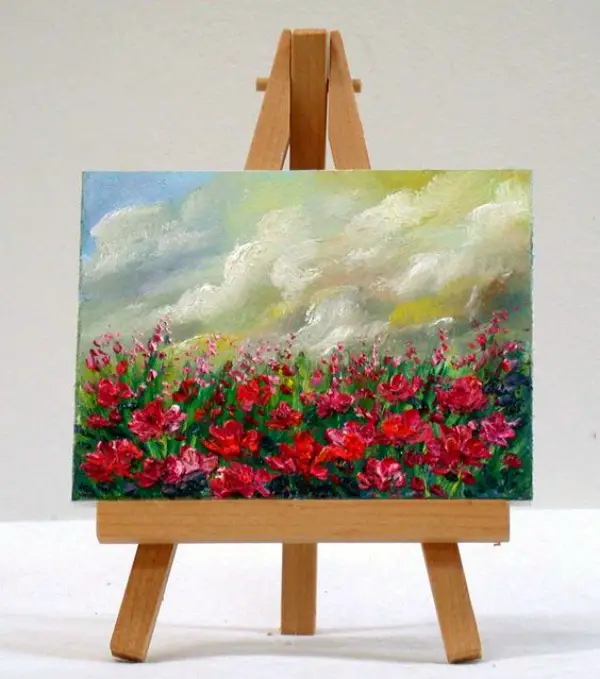 It's an amazing Indian Mughal floral artwork. The painting is enclosed with a colorful plant within an illuminated script border, enlarging its scale and isolating it in the center of the painting. Purchase it today and bring indoors the beauty of nature. Check out some beautiful examples of acrylic painting that are inspiring and not so difficult to try.