Bright Pastel Butterfly Tattoo Design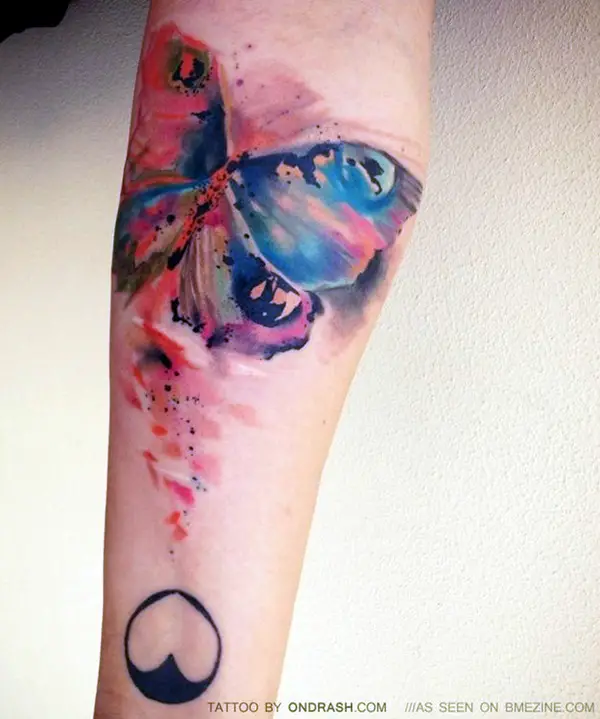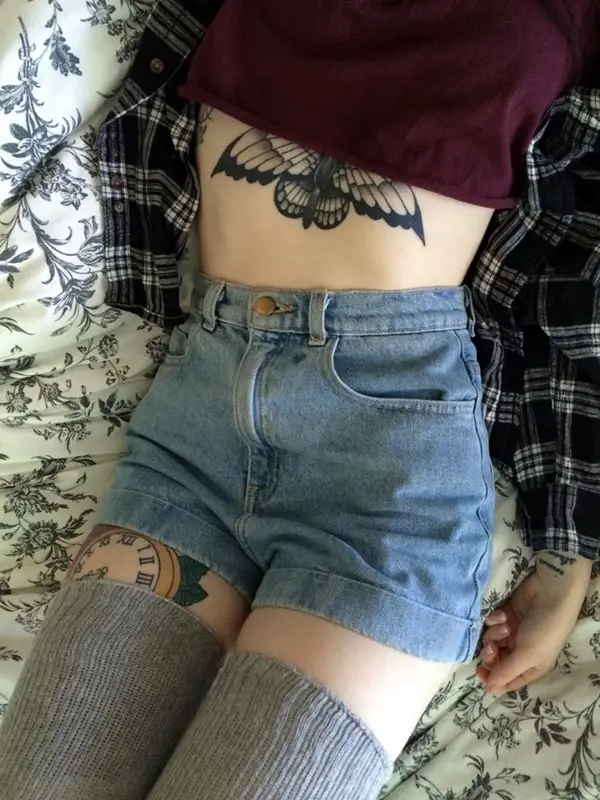 Butterflies are treated as most elegant creature and loved by women of all age group. Butterflies in pastel colors look absolutely stunning in different postures. Pastel colors give bright and emboss touch to your body. So, for a gorgeous cool look choose pastel colors that contrast well with your body. Girls love flowers, Here are few examples of Floral Tattoos you should see.
Fire Wings Butterfly Tattoo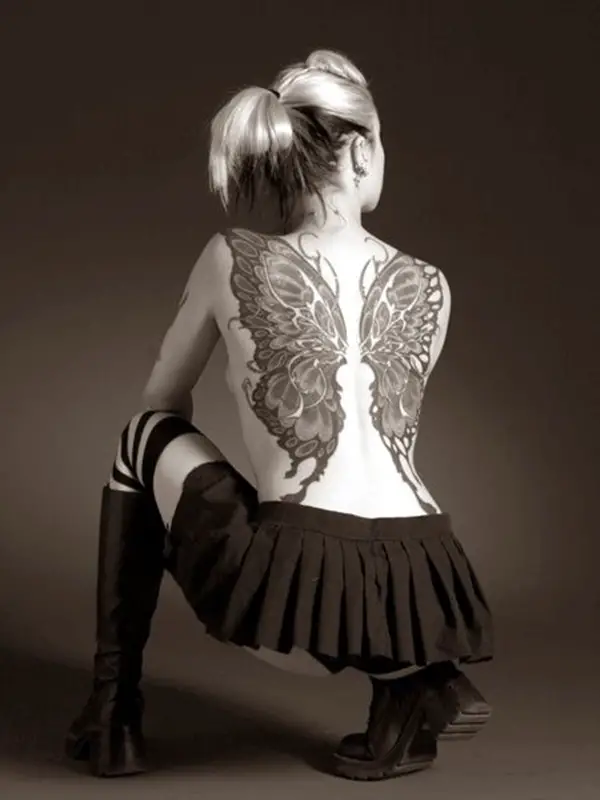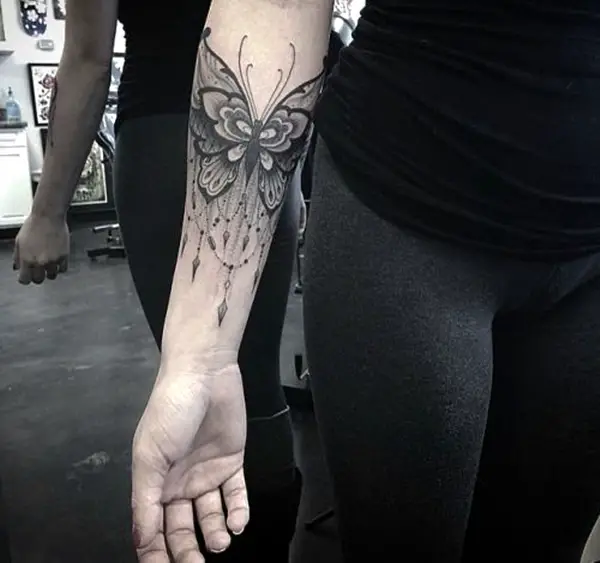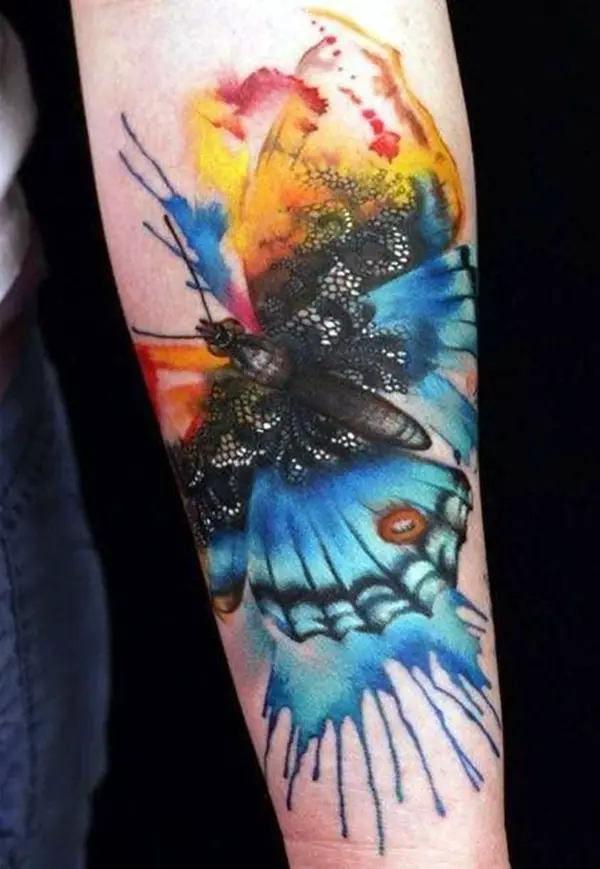 This tattoo design looks like as if we have set the butterfly on fire. The wings of the butterfly resemble the flames of the fire. This tattoo is fully composed of warm colors such as yellow and orange to highlight the rays of fire.  Black and Grey Tattoos can really make you look beautiful, Check them out!
Butterfly Tattoo on Lower Back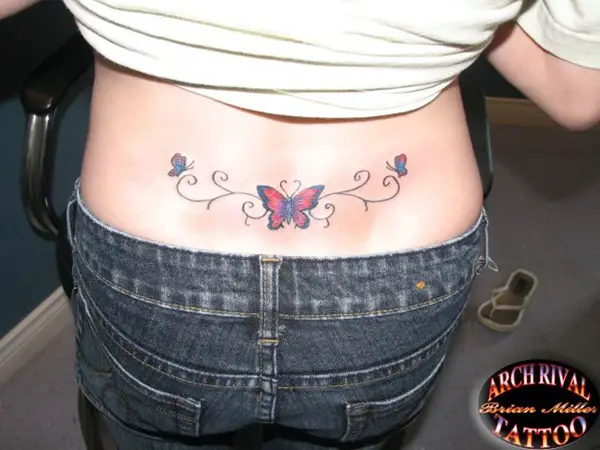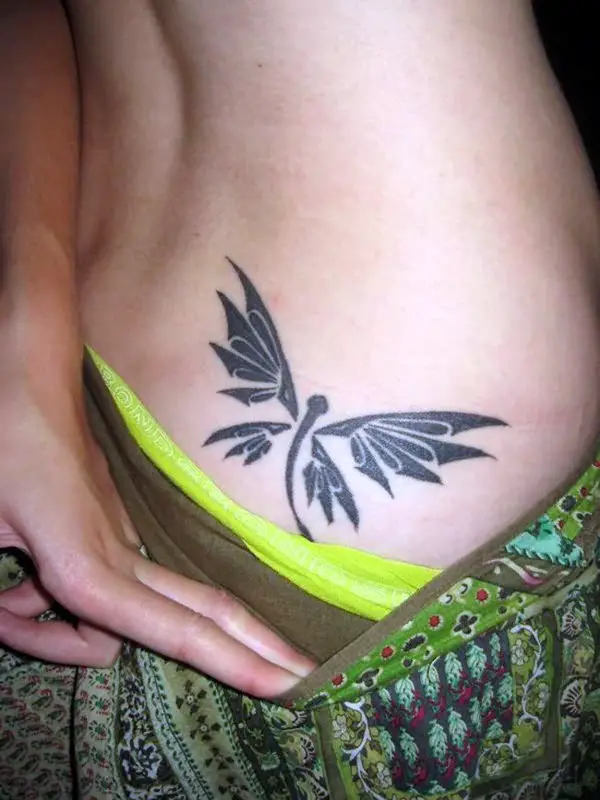 The butterfly tattoos designs for girls look quite messy on the lower back area because of the curvy lines. It's better to choose the bold and creative colors for lower back edgy area, so that it's easily visible to others. Though lower back butterfly tattoo designs are abstract in look, still they are hit among the tattoo lovers.