All months are special but you surely need some unique December bullet journal ideas to make the holiday memories stand out! Plan it with some wintery themes and layouts to try with different media. Get your pens, sticker, watercolor, washi tapes ready, and get inspired to make a cozy and cute winter bullet journal spread.
Here are some December bullet journal ideas to make your layouts apt for the month! Use these ideas for the monthly cover, habit tracker, weekly spread, and also your Christmas countdown!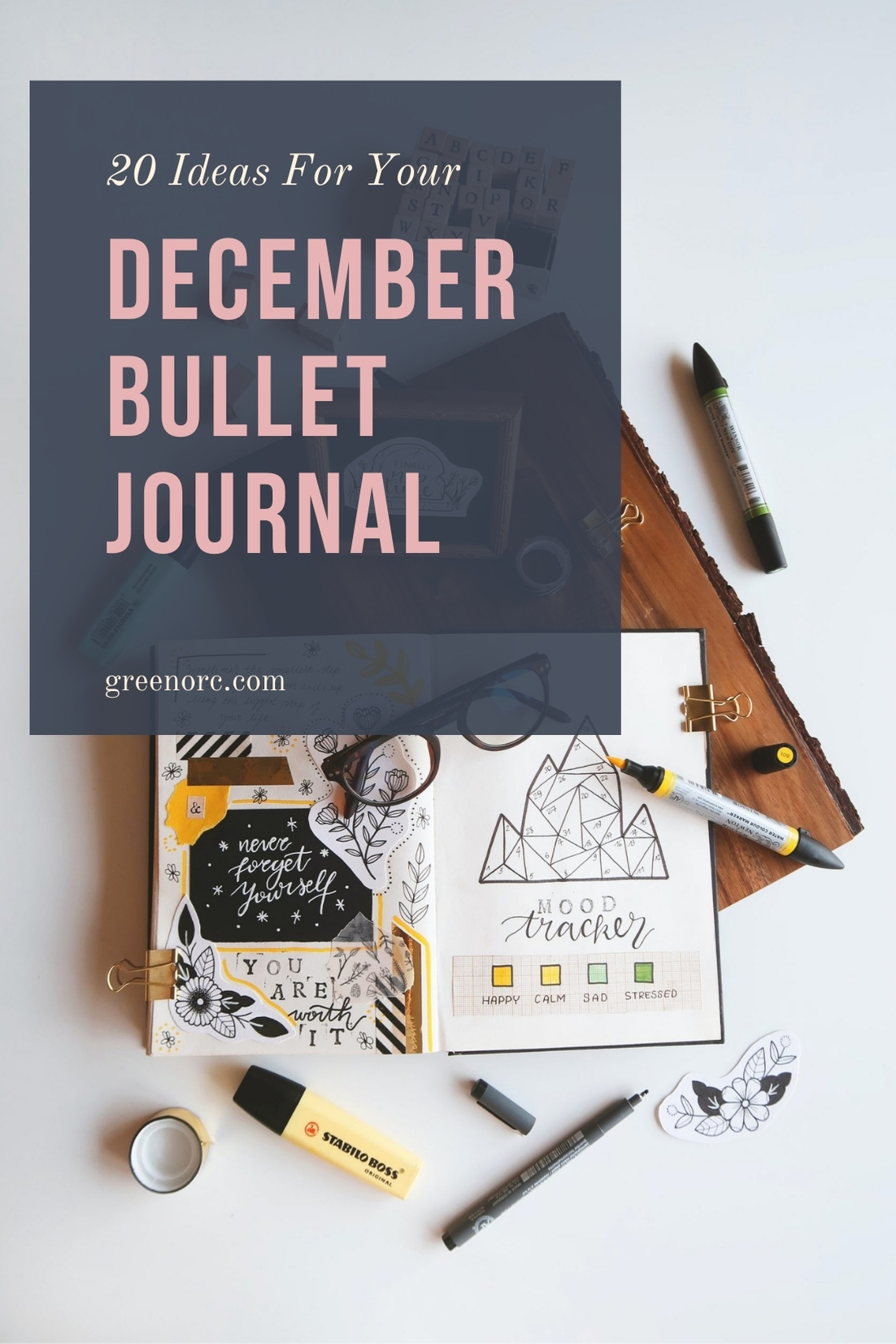 Doodle to add cuteness
Doodles add fun and cuteness to the year's best season. It's a wonderful idea to fill a page or two with Christmas related doodles. You can plan to hand draw a snowman, gingerbread man, Grinch, candy cane, Santa, or anything that's associated with the season to illustrate your pages or to mark your countdown to Christmas. It is certainly the funniest approach to count the days. Think about 25 doodles you want to draw and color every day to fill each box on your journal spread!
Create a winter wonderland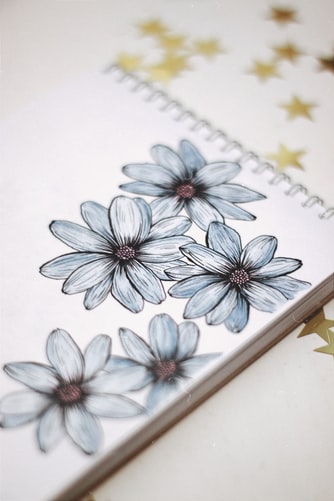 Gorgeous snowflakes, snow-covered fir, reindeer, mittens, and stockings, think of everything related to winter! Oh, deer! Doesn't it feel like a wonderland? Plan your page with winter-related sketches, papers, or stencils when you make your habit tracker, advent calendar, to-do list, or the page where you see the month at a glance. Use glitter pens and watercolor to add shimmer and a dreamy effect on fir, Christmas ornaments, flowers, and snowflakes.
Include a wreath
Without a Christmas wreath, how can the list of December bullet journal ideas look complete? Introduce a wintry wreath to the cover page or a page that you have allocated for your notes or the miscellaneous stuff. In the Christmas month, there's plenty to do and plenty of thoughts to pen down. It's fun to use different bullet journal ideas to give each page a distinct look. Christmas wreaths are simple to draw. Remember to add red bows and bells to maintain the wow factor.
Make the pages look yum
Candies, cookies, Christmas pudding, Yule log, you can come up with endless December bullet journal ideas when you think of the yummy Christmas treats. Colorful doodles, collage, watercolor paintings, washi tapes, express your sweet thoughts for the month with some delicious looking festive sweets.
Add Shiny Things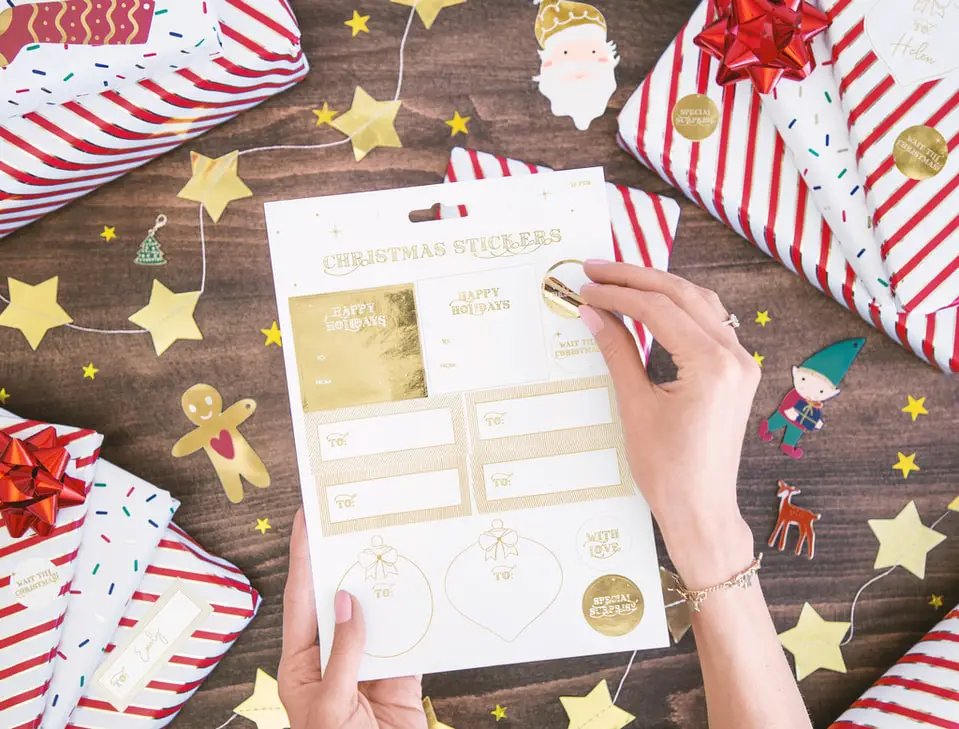 December is all about shiny things, decorations, and spreading cheer. It's okay to steer away from the usual Christmas colors red and green and choose gold, silver, and other sparkly paints to style your bullet journal pages. Glittery doodles and drawings add glamour and make the pages jolly! Some sparkly December bullet journal ideas you can use are to draw shimmery snowflakes, light bulbs, candles or to design bold and beautiful words like 'December' or 'Christmas'. Pick up your gold marker and try out some winter quotes.
Rosy red berries make it cheery
The thought of winter brings some red and greens to mind and berries are unmissable! Bright shades of ruby, scarlet and crimson, and evergreens are irresistible. If you like your December bullet journal to be cheerful, positive and filled with radiance – do not forget to add some berries on the pages. Draw them in bunches or scatter them here and there to spread vividness like confetti! Take out your red and emerald markers, fine liners, brush pens, and get started decorating your journal pages with some sweet red berries for the perfect holiday vibes.
Make them sweet with Gingerbread cookies
Gingerbread cookies can be a theme on its own when you plan your December bullet journal spread. Use it as a sketchbook and try different layouts with the gingerbread man, gingerbread house, and all kinds of gingerbread cookies that you can think of. If you are looking for some drawing inspirations, you can find plenty on the internet at this time of the year.
Use some candles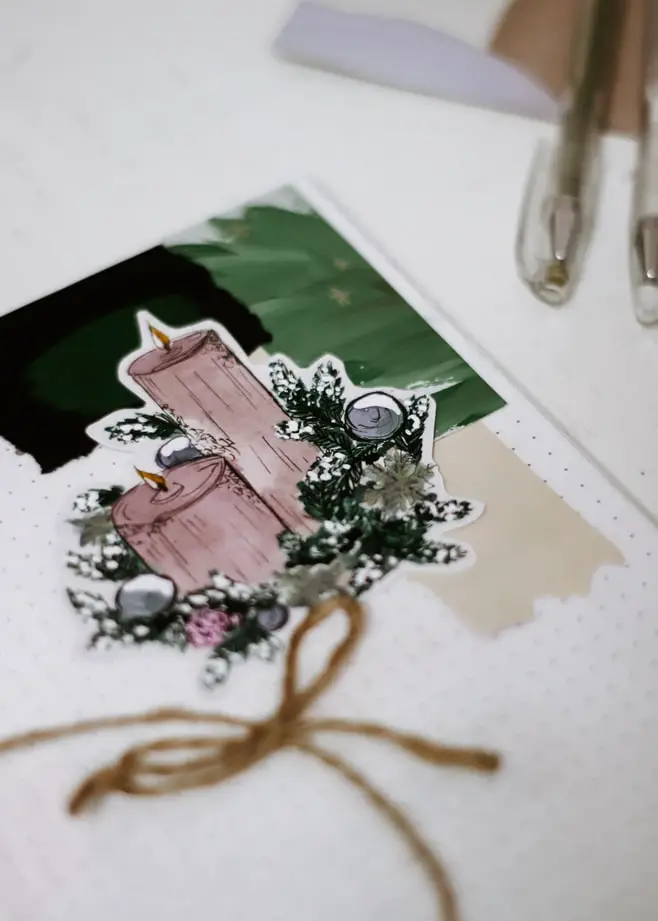 Set the tone right for your December bullet journal with some candles. They can give a typical winter feel to journal pages. Candles are related to Christmas and all the icy cold nights. You make your monthly birthday tracker, TV show tracker, or jot down your happy thoughts with different candle patterns and colors. It can also be a great way to track your mood with different candle flame sizes or colors allotted to different moods.
Candy cane and sweet treats
Is red and white your favorite color scheme for December bullet journal ideas? Nothing can be sweeter than candy canes. Lollipops, wrapped sugar candies, and all red and white yummy things you can think of can be used to plan your month. Make it more fun by arranging a workout plan page for the month with candy canes. Mark your daily goals on individual candy canes and stay motivated to follow your fitness plan.
Pinecones spell winter
No matter it's a mail tracking page, daily thought list, or a goal-setting plan, you can always use some pinecone inspiration to give your December journal a traditional wintery look. Make some pinecone doodles, use stickers, or pick up some fussy cut elements to dress up a page that spells December at-a-glance.
Snow globes
Snow globes remind of happy times and somehow transports you to a mysterious world. Snow globes are a symbol of winter. They are pretty trinkets and a wonderful thing to have on your December journal pages. Having a snow globe on the front page or where you want to jot down your wish list is a good idea.
Christmas Countdown
Once again it's the holly jolly time of the year! Let the countdown begin! Add a customized Christmas countdown with different things displayed on different days. Start with your least favorite and end with your most loved thing on Christmas. Other December bullet journal ideas for the Christmas countdown could be writing down one thing that you're thankful for each day. Fill in small blank squares with drawings, small quotes, or words every day till Christmas Day. When it's complete, you'll see a wonderful journal spread is ready with your thoughts.
December Timeline
Planning is crucial to complete all jobs on time. A Christmas theme journal timeline is easy to make and it allows you to plan your Christmas events well. Play around with your colors and the arrangement by adding mistletoe, pine trees, baubles, and other Christmas ornaments. They will match your theme for the month and keep reminding you what you need to finish before the New Year arrives.
Lighten up the mood with a mood tracker
December is fun but that doesn't mean all days will be cheerful and nice. To keep a track of your mood and pamper yourself when you are under the weather make a fun mood tracker. Use cheerful and positive Christmas colors to keep your mood perky!
Habit Tracker
A habit tracker can be an interesting thing to include in your  December  bullet journal ideas. Your habit tracker does not have to include tons of interesting things. It can be just a list of everyday things to monitor like reading, eating, spending, workout habits, etc. It is a personal information list and a self-development tool that can motivate you to improve on your daily goals. To give it a fun look you can make a circular habit tracker around a Christmas wreath or can fill the center of the circle with Christmas symbols. If you like a layout with a regular table pattern, simply fill the column headings with dates and the rows with things that you wish to track. Choose Christmas inspired patterns and theme to decorate the page.
Cards to send
Christmas wishes and New Year cards have to be posted and you do not want to miss out on anybody important. Your bullet journal is a good place to jot down names. If you still believe in sending Christmas cards and have too many names on the list, divide them into groups. Plan well in time and dispatch your mails. You don't need to be a great artist to incorporate apt December  bullet journal ideas into your planner. Use clear stamps, stickers, transfer images, or just draw simple outlines of wrapped gift boxes to give the page meaning and an appropriate look.
Wishlist spread
Simple bullet journals look cool. You don't need to over complicate or add loads of images or colors to each page. The idea is to coordinate the purpose of the page with the theme of the month. For December, it's winter and Christmas! It's like your vision board of all things you wish you had. Make it a fun spread for your bullet journal with Christmas elements or even Santa and some stockings.
Favorite list
The last month of the year is always good to remember your happy times and favorite things. Make a list of all things and events that happened this year and for which you are grateful.
Winter quotes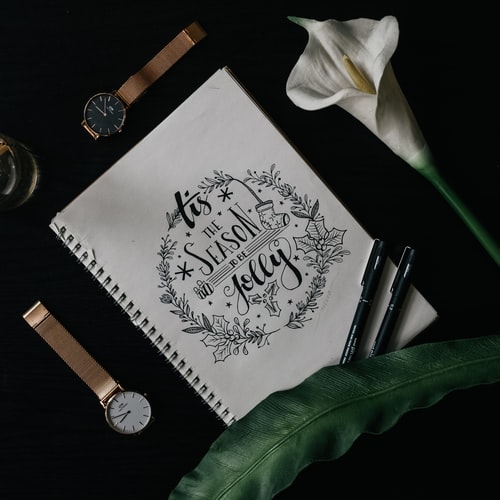 Christmas quotes are not hard to find or you can even make your own and add them to your December bullet journal. Draw some Christmas lights, reindeer, or fussy cut images from gift paper to add a holiday touch to your December page. Decorate it with some holly, Christmas baubles, and evergreens to maintain consistency.
Gift List
It's time for gifts! Christmas gifts do need planning. Make a list of people and what you would like to give them for Christmas. Make it interesting and fun by drawing small symbols or putting the person's name in the middle and surrounding them with gift options you have in mind. It will give your bullet journal a personalized, fresh, and cute look.