Doodles are fun and the best art to calm your emotions. Though these doodles can be meaningful, kids can enjoy the abstract lines. Doodles are the free form of the drawing art which has no age bar. You can start doodle art anywhere anytime. You just need a plain piece of paper and a pencil, marker, or a sketch pen. Any kind of paper will be okay for the doodle art unlike other drawing art it does not need special quality or texture. Go through all Easy Kids Doodle Drawing Designs to teach them this beautiful art.

Enjoy the fun time with kids when they doodle. It is so simple yet impressive form of art kids will love to do. It will nurture their inner confidence and interest in art. Also, here we present some Creative Doodle Art Tutorials and Examples. Have a look!
Easy Kids Doodle Drawing Designs
Stencil doodles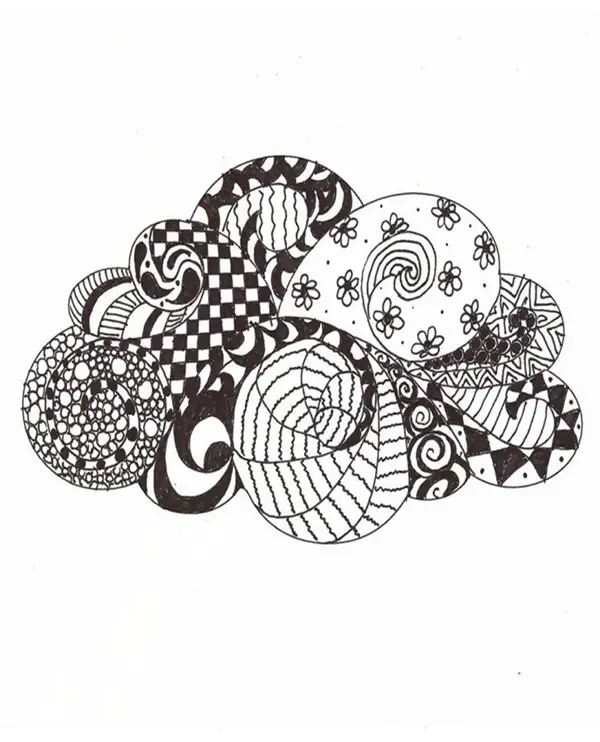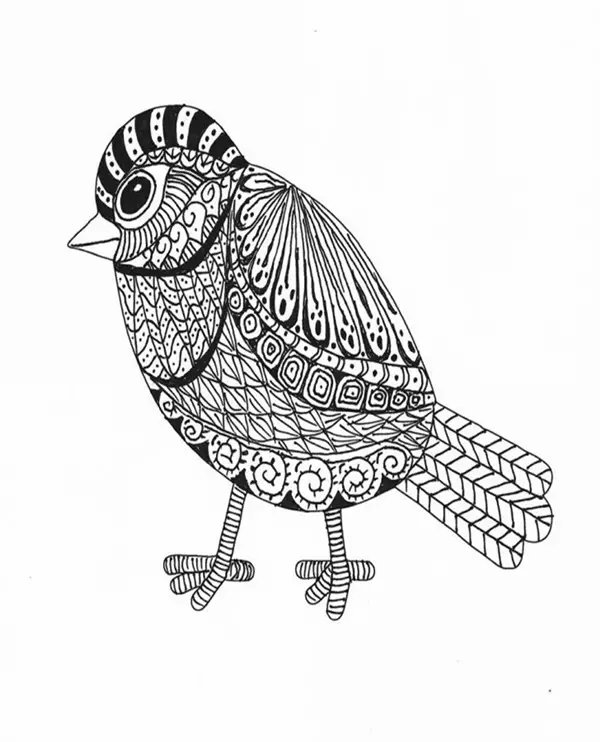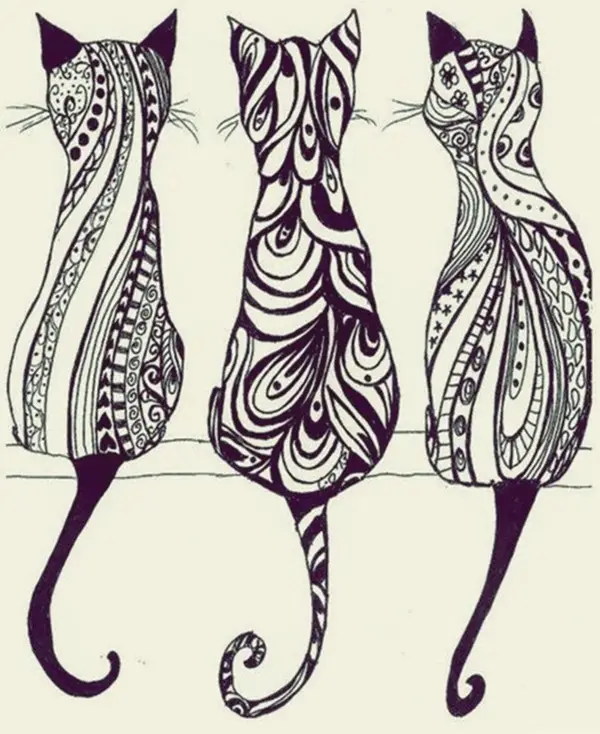 Kids can start this art with a stencil. You can craft stencils of different shapes for kids. Let them draw these stencil shapes on the piece of paper using a marker. Help them for fine lines by holding the stencils correctly.
Once the shapes are drawn, ask kids to fill the shapes. They can use flowers, lines, or shapes for this process. Use a pointed marker for the inner shapes and a bold one for the stencil shapes to get a perfect doodle art.
Doodling on the stamped outline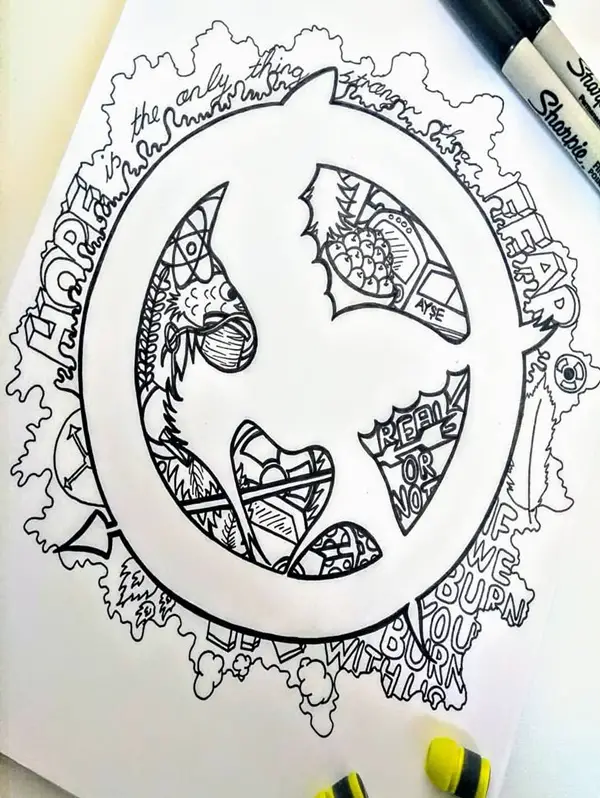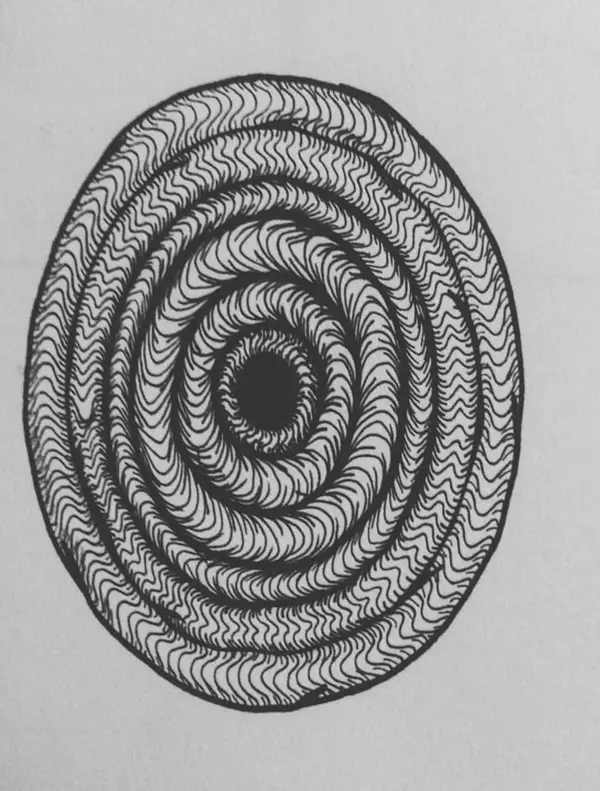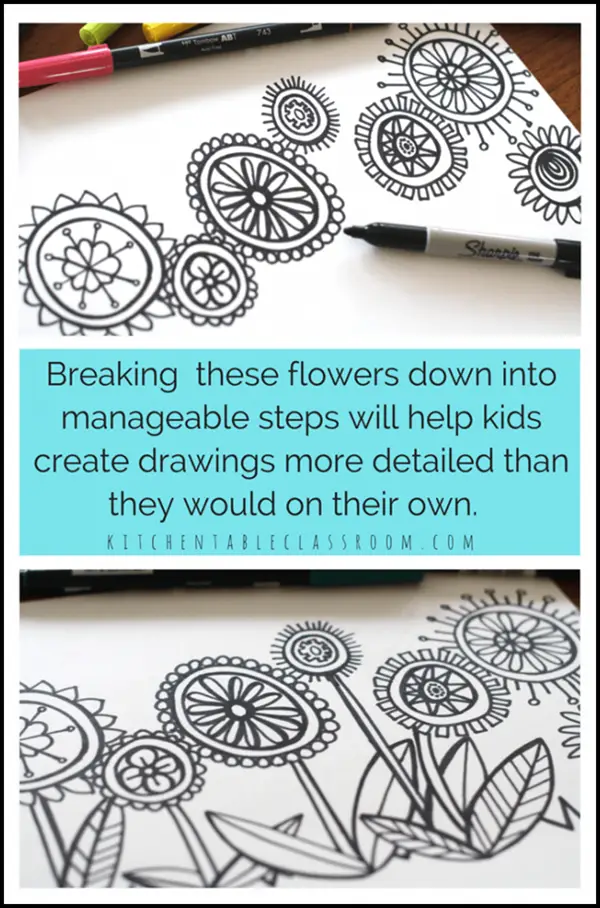 You can draw or stamp a basic shape on a plain paper and ask kids to fill them. Kids can use circles, flowers, or lines whatever they like to doodle. This will enhance their creativity. Doodle on a stamped dress of pretty dolls or the dresses of superheroes, kids will love them.
Doodles in or out of an alphabet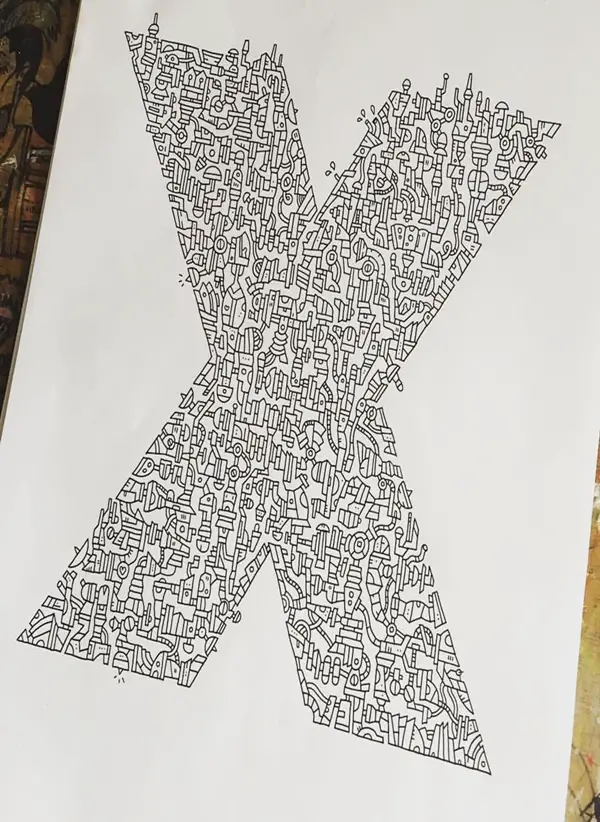 Draw a giant alphabet for this type of doodle. Kids can doodle in this alphabet with detailed patterns. You can also let them doodle outside the alphabet leaving the inner area of the alphabet. It's the learning with the fun technique you can adapt for kids.
Within the shapes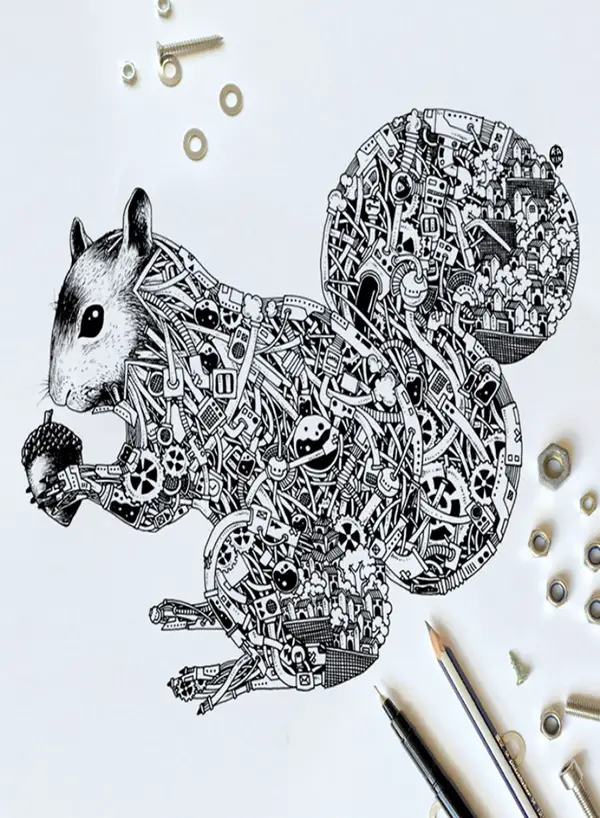 You can start with a heart shape and accessorize its inner space with doodles. You can also choose among the circle, flower, animal, or any random shape. This doodle after completion can be a card or a sun catcher too. Doodles around shape can also be a great idea to make a wish card. You can write your message inside the shape. Here we present some Easy To Make Origami Ideas For Kids. Try out-
Colorful random abstract art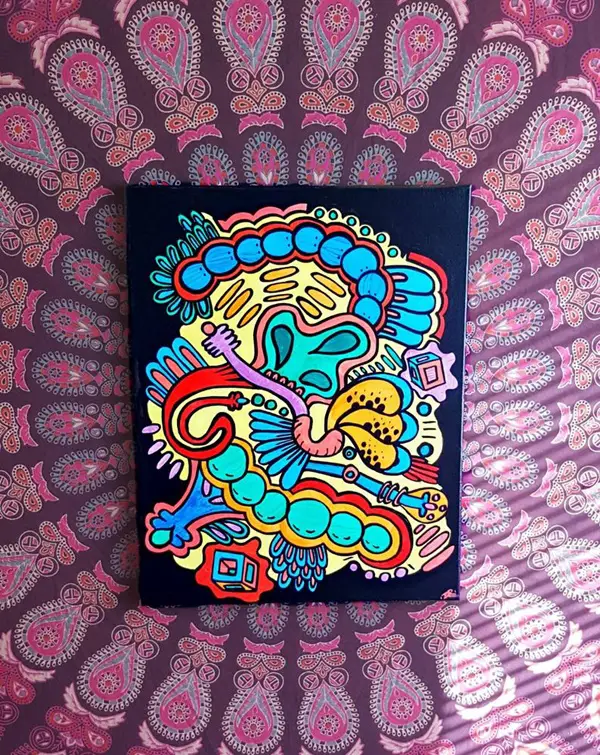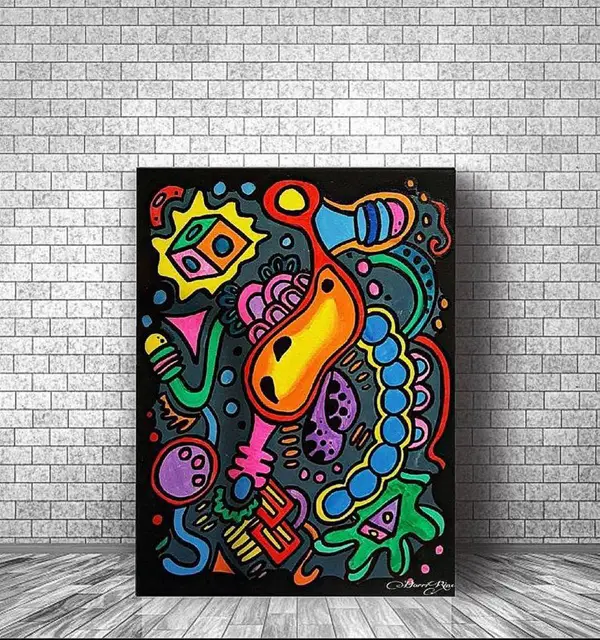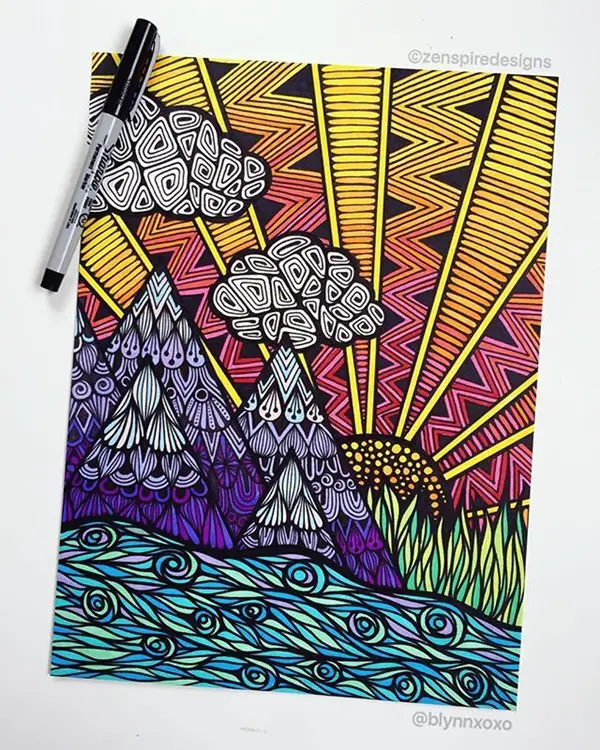 Once kids get a hand on the doodle art they can go beyond Easy Kids Doodle Drawing Designs. doodle art is no more restricted to casual art. You can doodle a landscape or beautiful sceneries. Encourage kids to try some of such sceneries with various sketch pens or color pencils. It will come up as a masterpiece of doodle art.
Combination of lines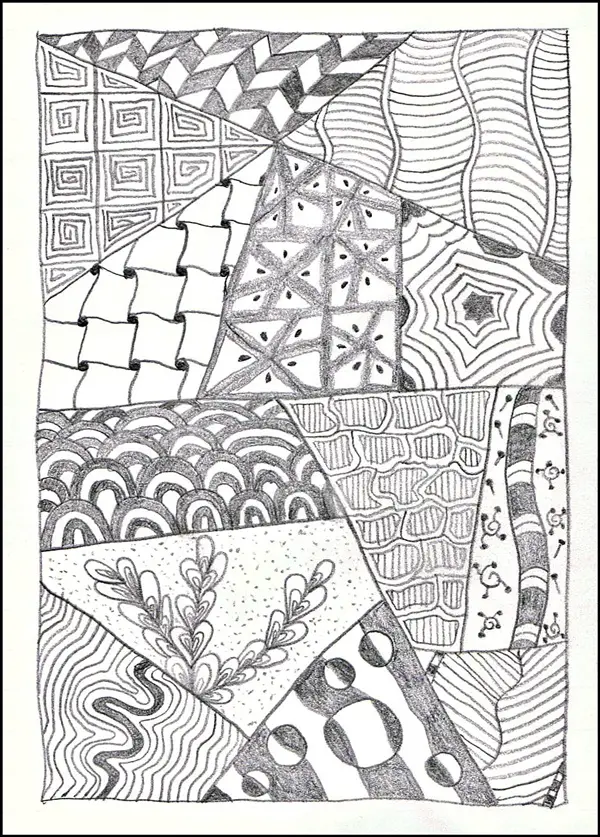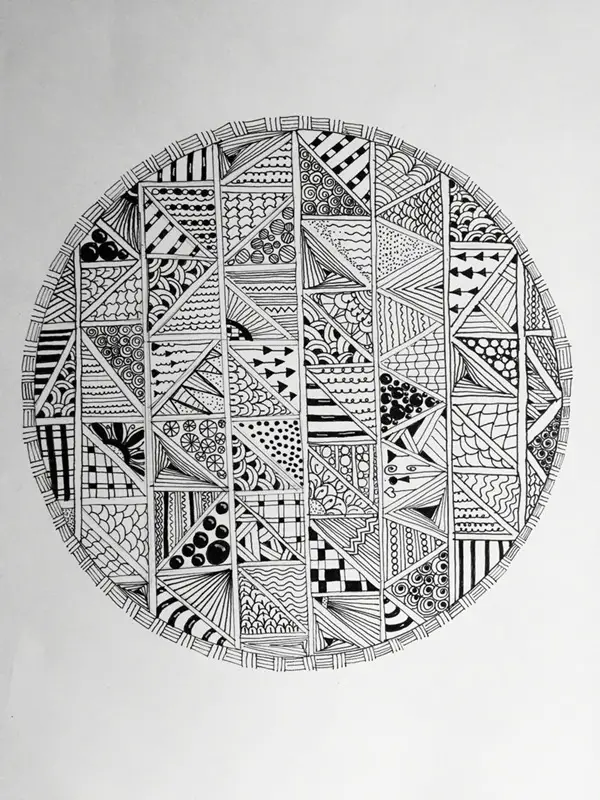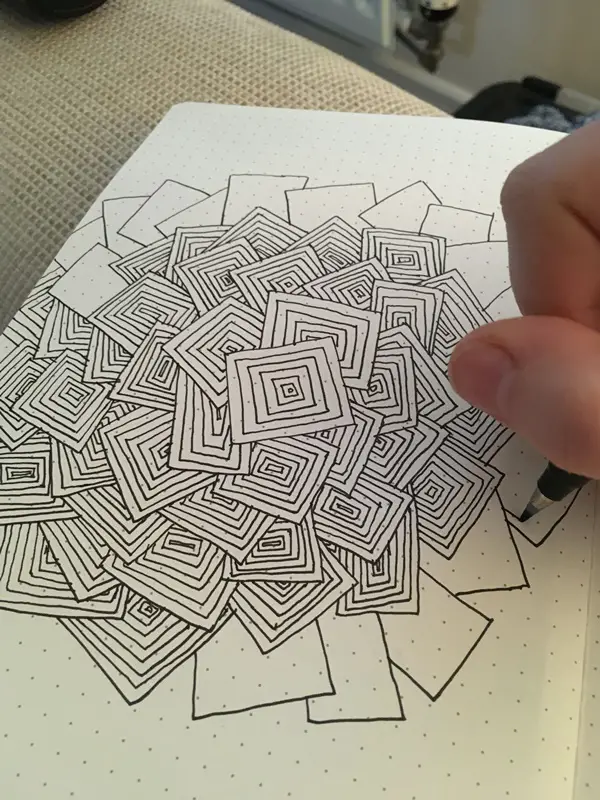 For this type of doodle, you need to start with a basic shape like a square, rectangle, or circle. Now teach kids to draw a few horizontal lines, few vertical lines, and so on. Fill the complete shape with such lines and create a doodle art. It is most simple among all the Easy Kids Doodle Drawing Designs. We have dished out here some really amazing Mini Canvas painting ideas. Check out-
Geometrical shapes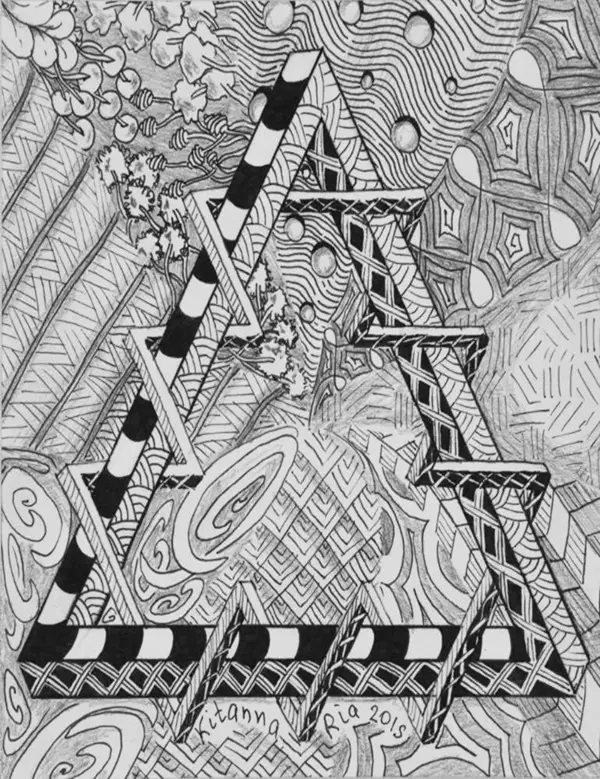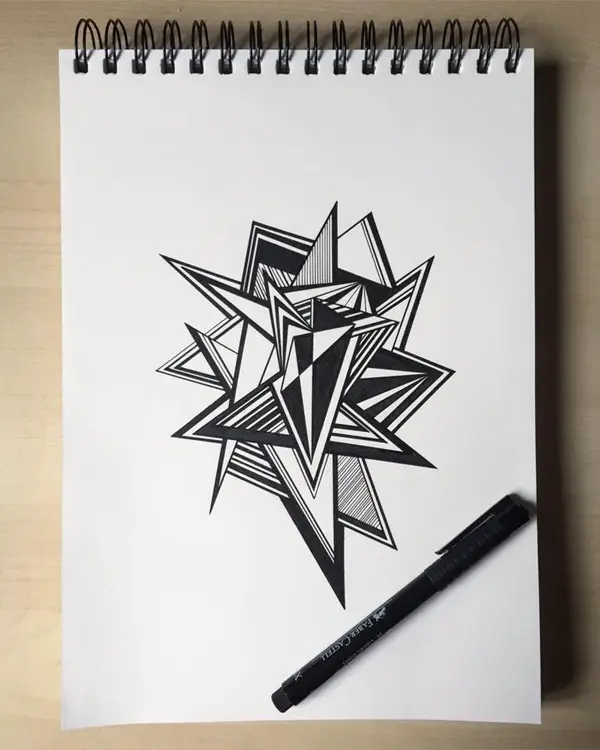 This one is quite easy but attractive. Start with the basic geometrical shapes overlapping each other. Now fill up each portion with a different pattern. You can outline the shapes with a bold market at the end to give them a finishing touch.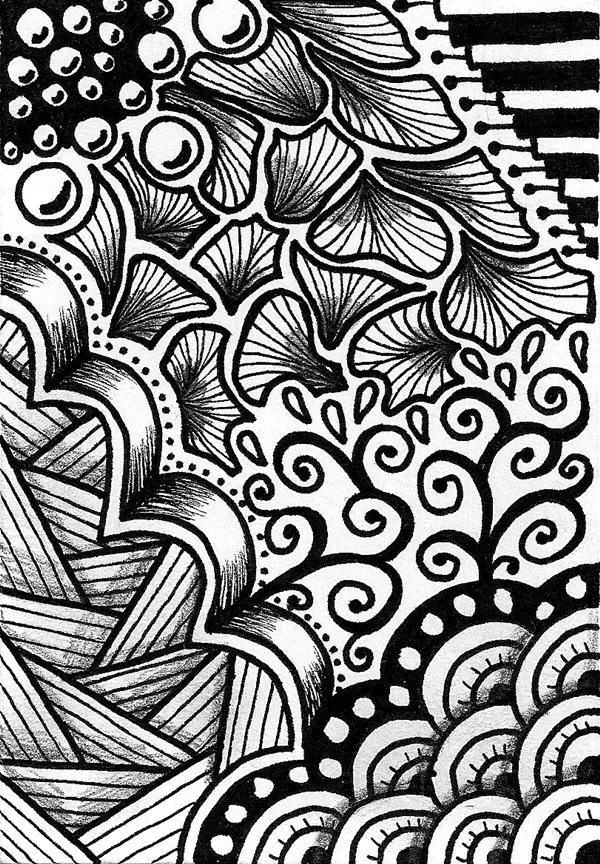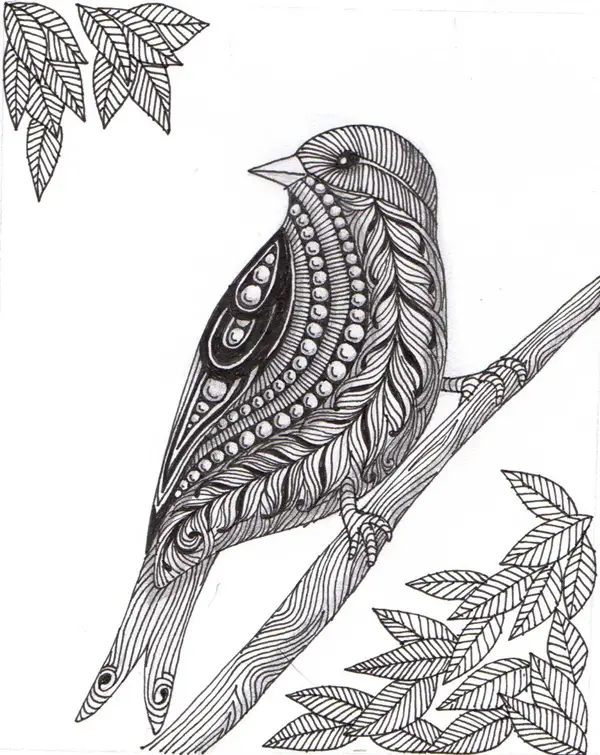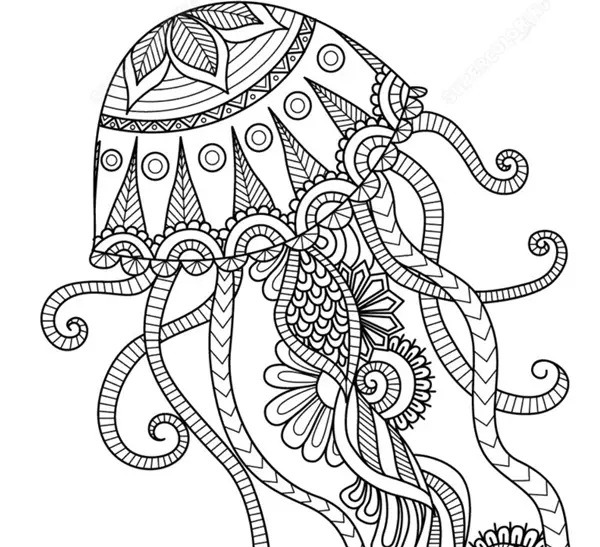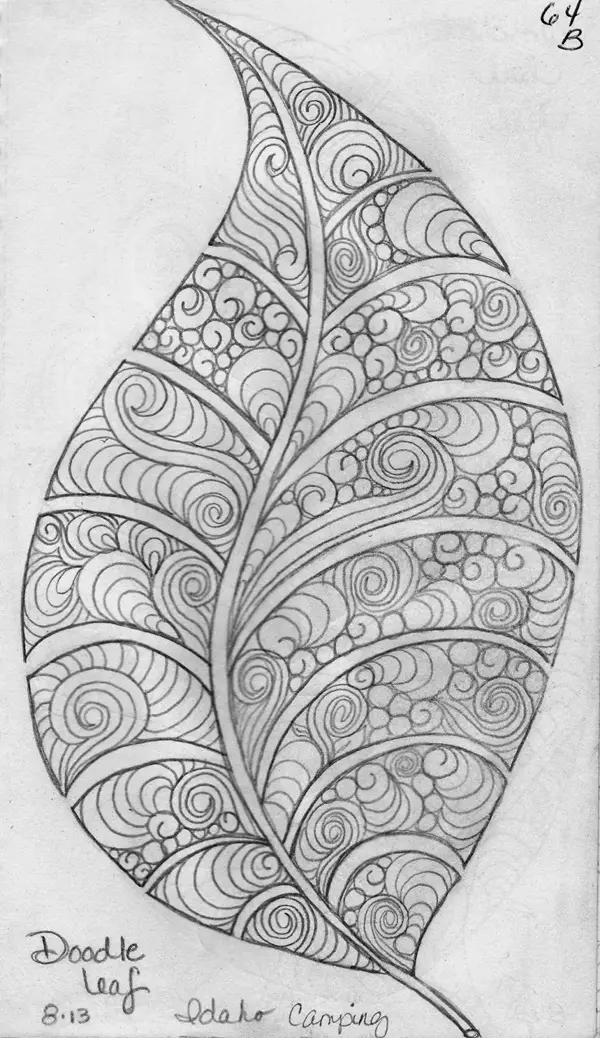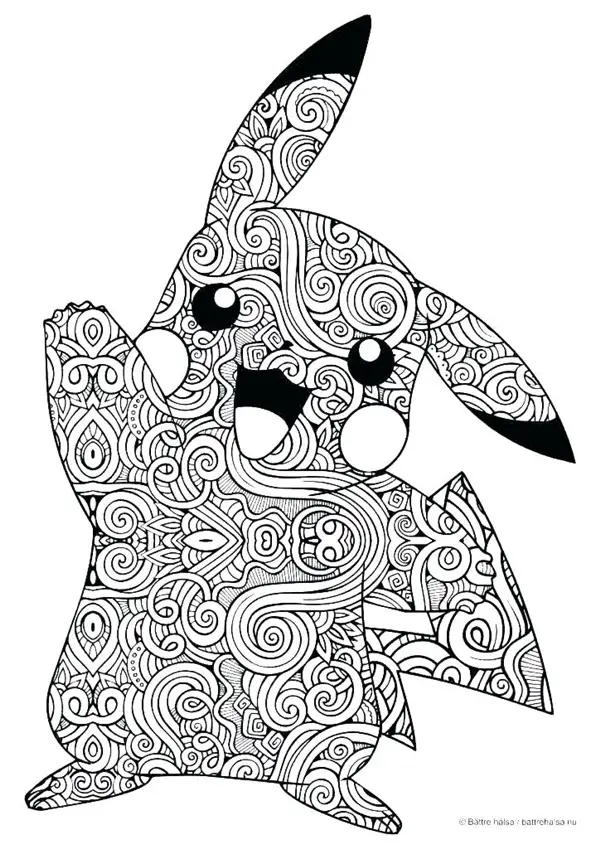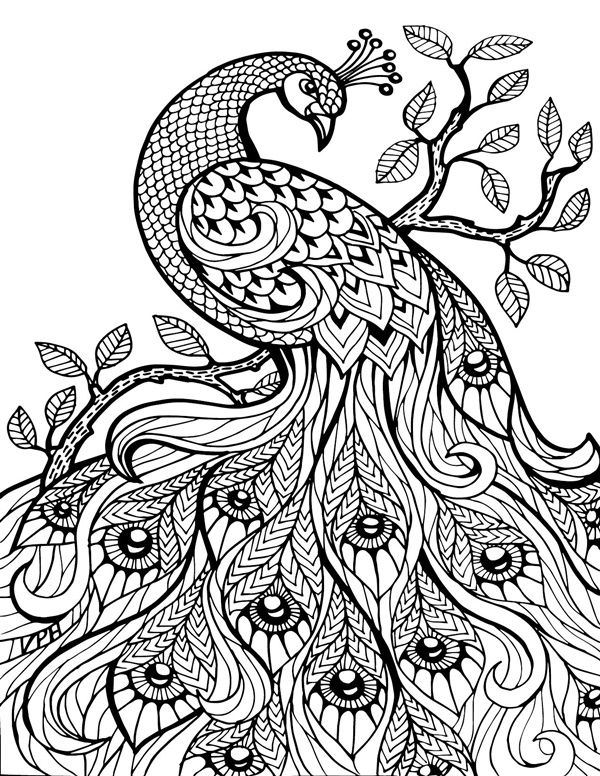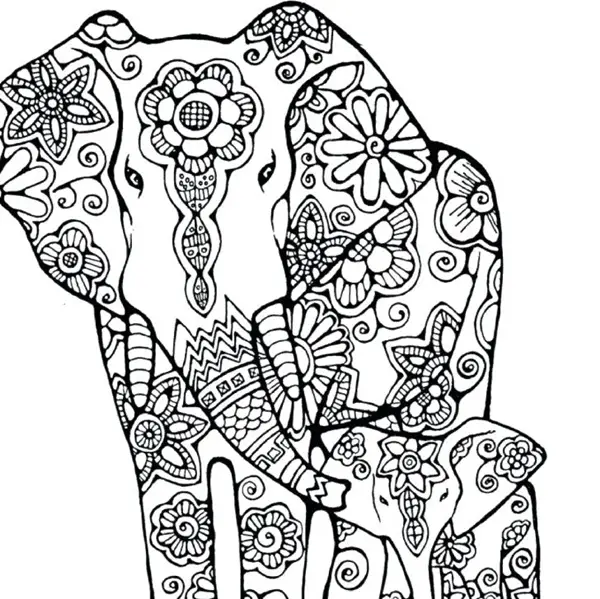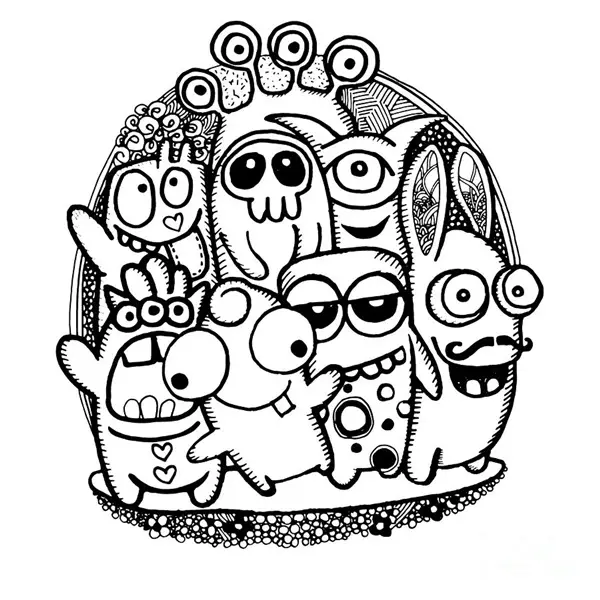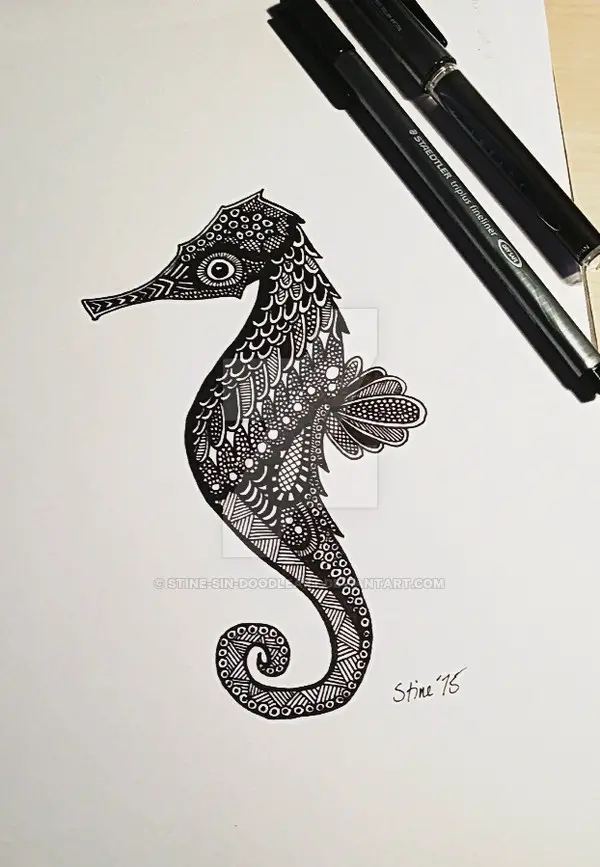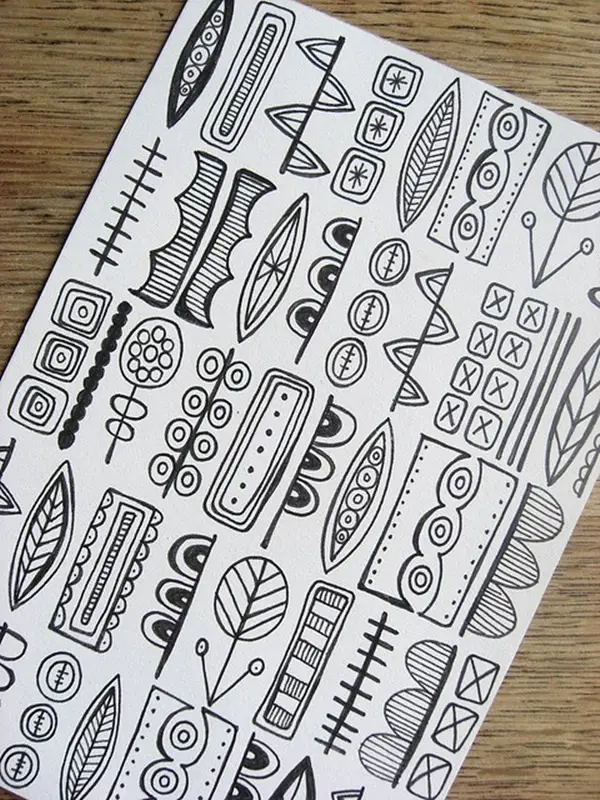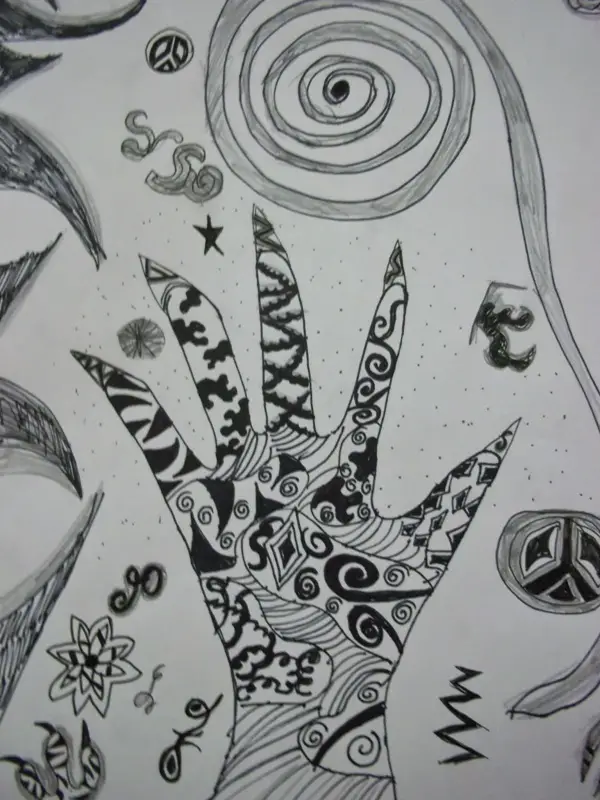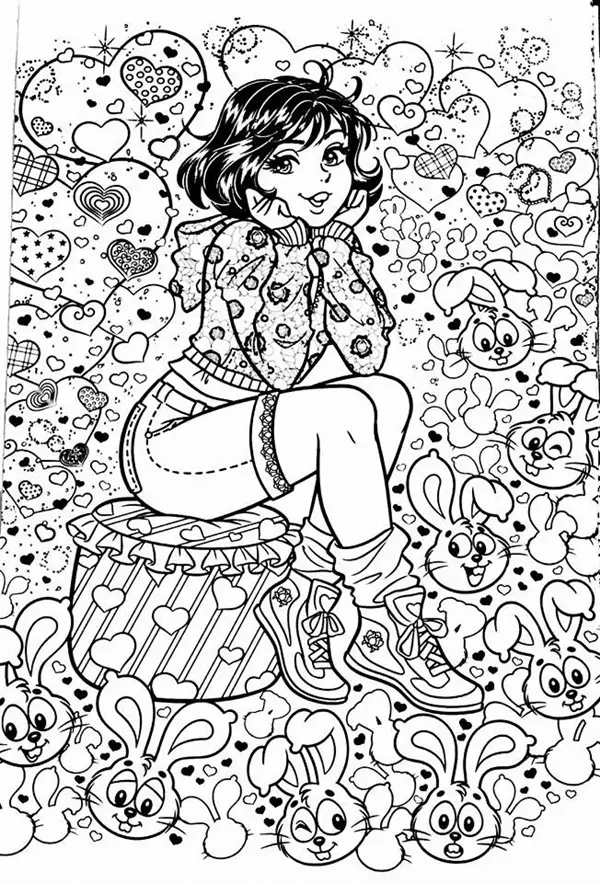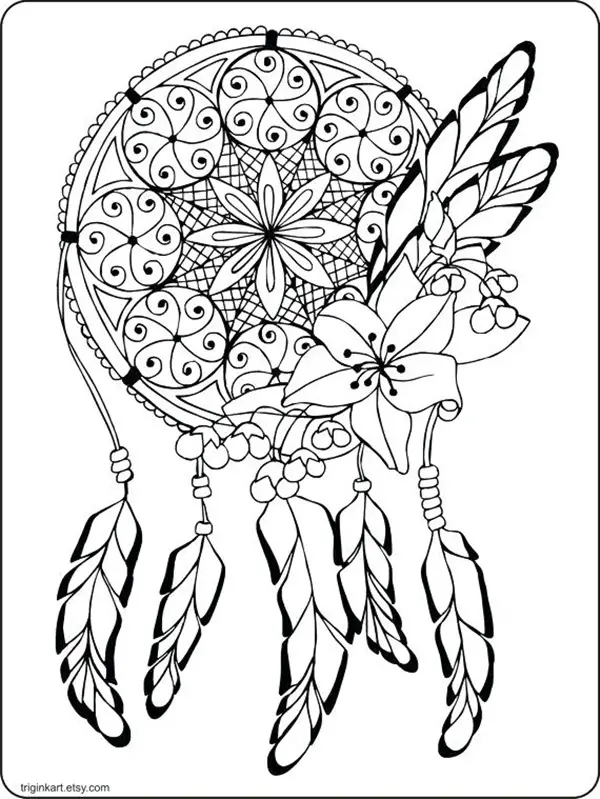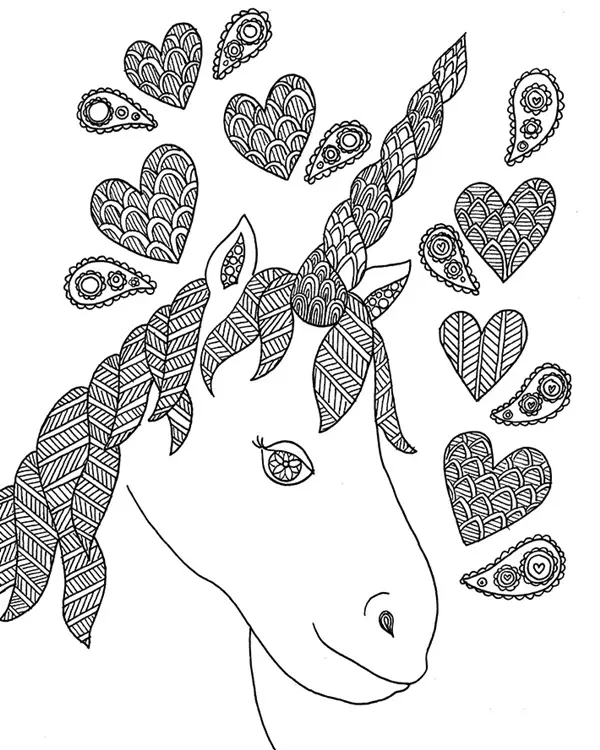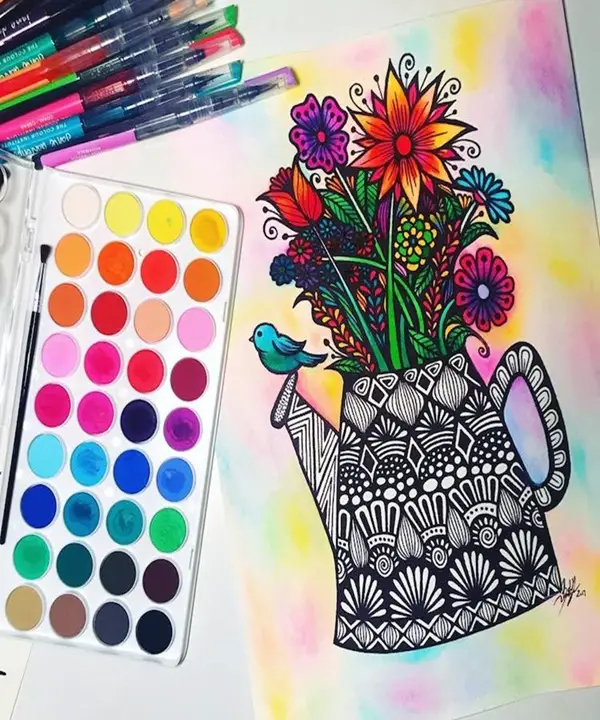 All the above ideas are perfect to create a wall hanging or a gift. But you need to let kids get ready for it. Kids can begin doodle art by simply drawing random shapes on a piece of paper. The rule is no shape should overlap the other. Kids may include geometrical shapes or random biological shapes they want. Let them fill whole black spaces with such doodles. This will help them draw fine lines and surely enhance their drawing skills. There are huge varieties of Easy Kids Doodle Drawing Designs to try on. Here we have some Creative Pastel Paintings For Beginners. Browse some of those awesome ideas listed above.