This post was most recently updated on October 17th, 2020
It's fun to work with acrylic colors. While a lot of artists love painting flowers and sceneries using this variety of colors, a few try out portraits too. There are hundreds of reasons why you should try painting portraits with acrylic colors, but the kind of edge acrylic paint offers to a portrait is probably the most prominent reason. Check out these Beautiful Acrylic Portrait Paintings Ideas below and get painting.

It's difficult to create a butter-smooth portrait painting with acrylic colors, but you will probably agree with us when we say that it is the ruggedness that a painting receives with acrylic paints that make it more appealing. Here are many Creative Acrylic Painting Ideas For Beginners. So, what makes you wait?
Beautiful Acrylic Portrait Paintings Ideas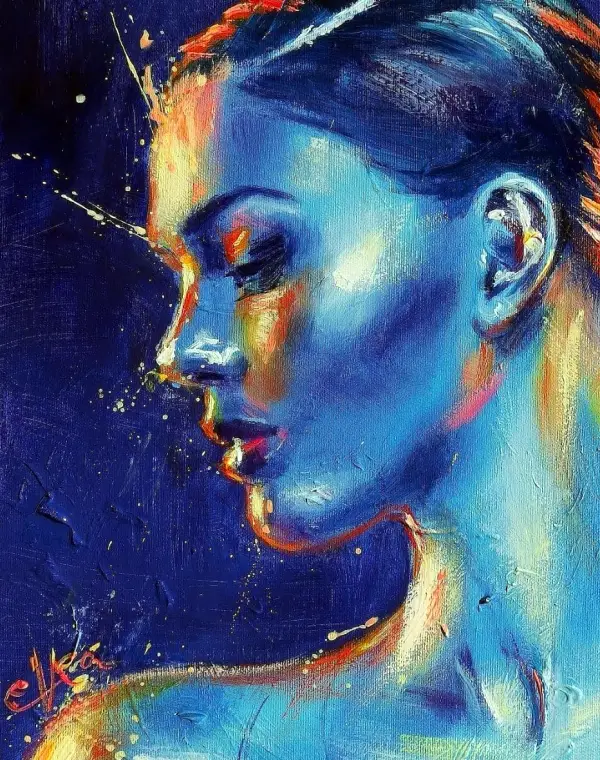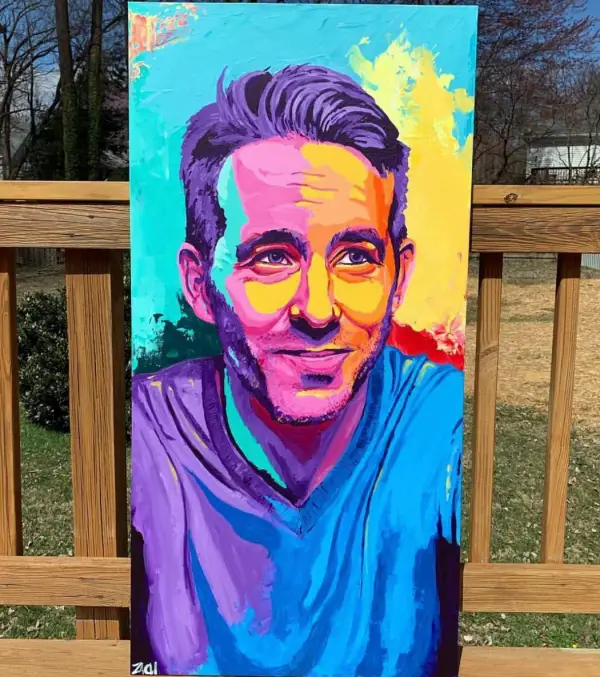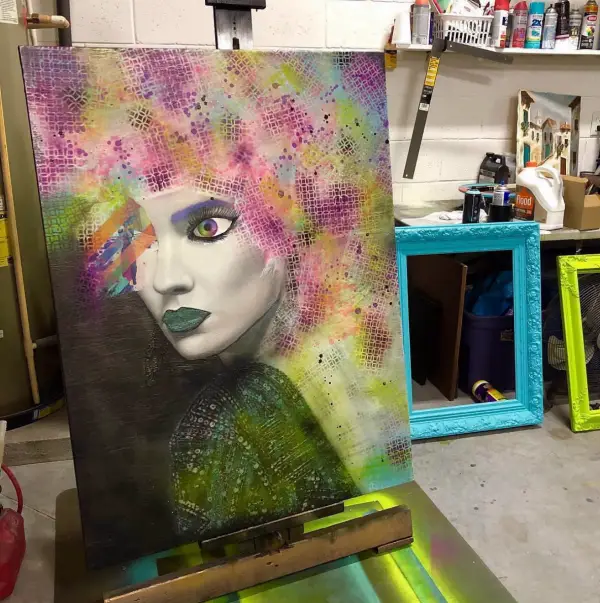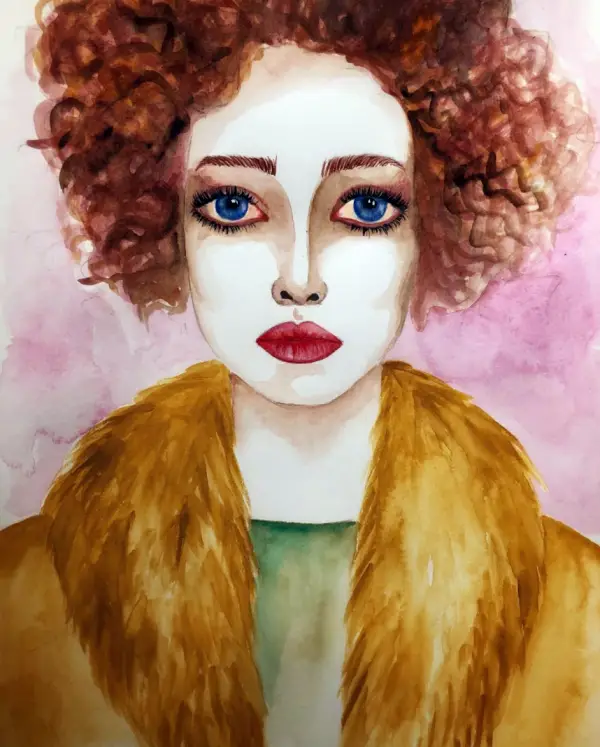 Portrait of a person smoking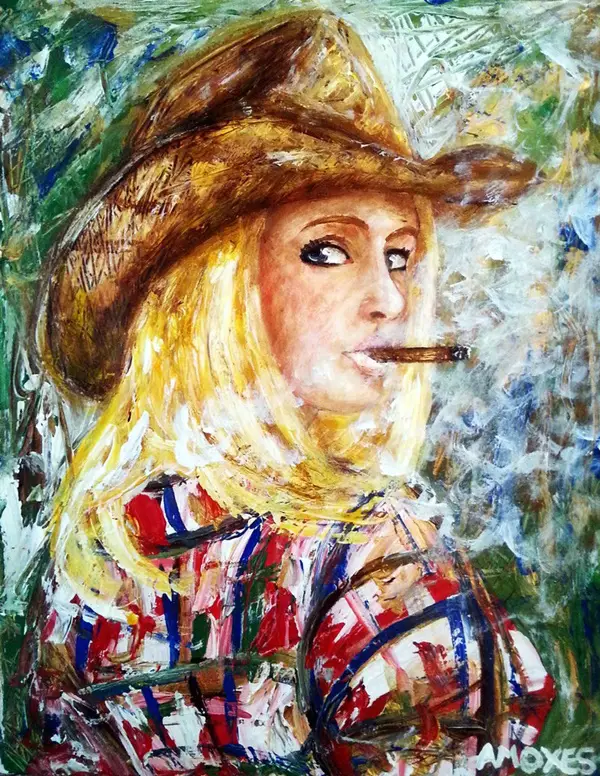 Image Source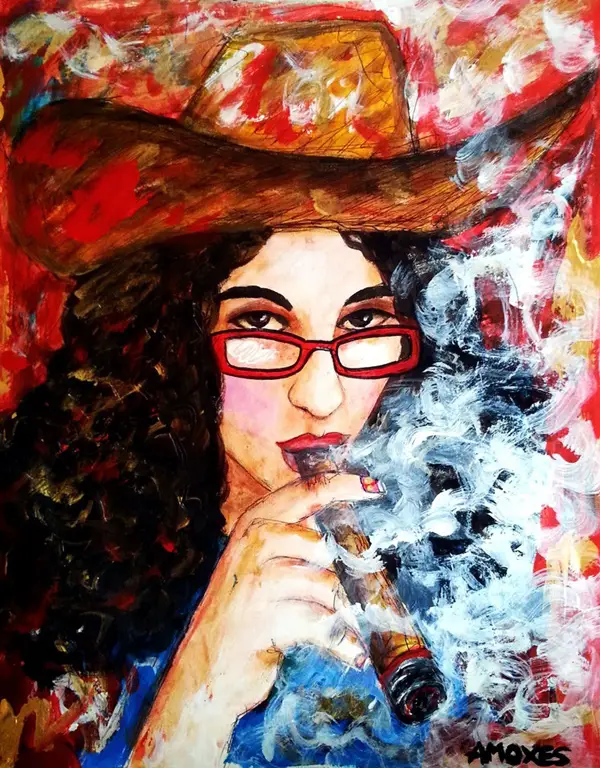 Image Source
Yes, there are many Beautiful Acrylic Portrait Paintings Ideas, but the ones that reflect the reality of life always get more focus. Let's talk about the portrait of a person smoking. The reason why this subject enhances the beauty of your acrylic portrait is that it exudes an essence of reality. Anything that looks real earns accolades in the world of art. To be extremely straightforward, there is absolutely nothing real in art. It's this portrayal of reality by subjects that makes art so much real for its lovers.
Side face acrylic portrait
Out of all Beautiful Acrylic Portrait Paintings Ideas, painters love this idea the most. Gone are the days when artists used to make paintings of front profiles (of human subjects); today, they love composing frames with a twist. Today's painters love to paint side profiles of subjects. Here are some Creative Examples of Paintings in Photoshop that you can try out. Now, you must be wondering what makes side faces such a popular subject for acrylic portraits. Well, side profiles look more candid. While a front face appears to be extremely direct, a side face oozes out the essence of subtleness. And guess what, you can make your painting more interesting by featuring the side face of a person instead of their front profile.
Acrylic portrait with focus on eyes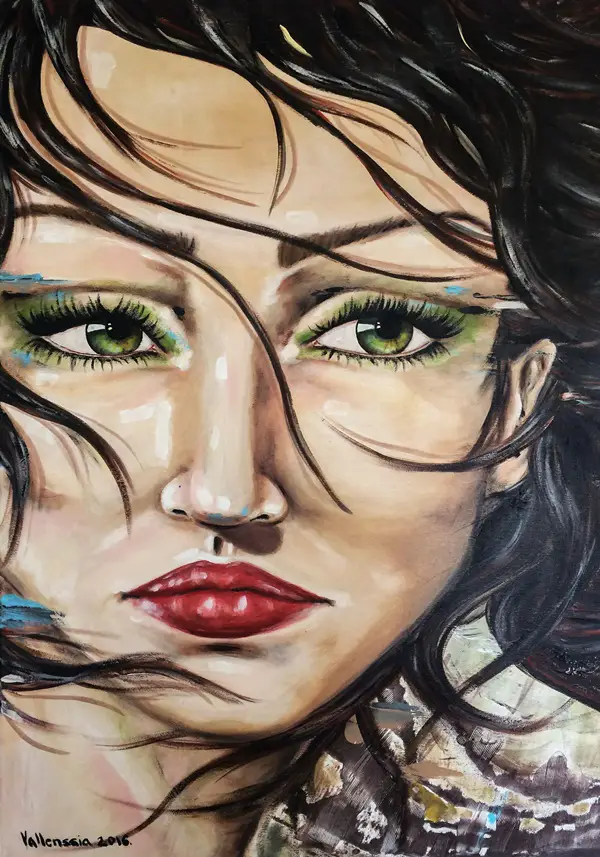 Image Source
Eyes speak a thousand words. And there is simply no denying this. Eyes are blessed with the power to communicate effectively. And that is probably the reason why we don't require people to say everything vocally. Sometimes, certain gestures made with eyes are enough for us to understand things. Eyes have been a subject of mystery for ages. And artists have especially been intrigued by this set of human organs. Also here are some beautiful examples of acrylic paintings that are inspiring and not so difficult to try. So, you see paintings and sculptures that focus entirely on the eyes. If you love the way eyes speak and want to convey this through your painting, then trying to paint a human portrait, with your focus on the eyes would be the best bet.