This post was most recently updated on October 15th, 2018
Gold and beads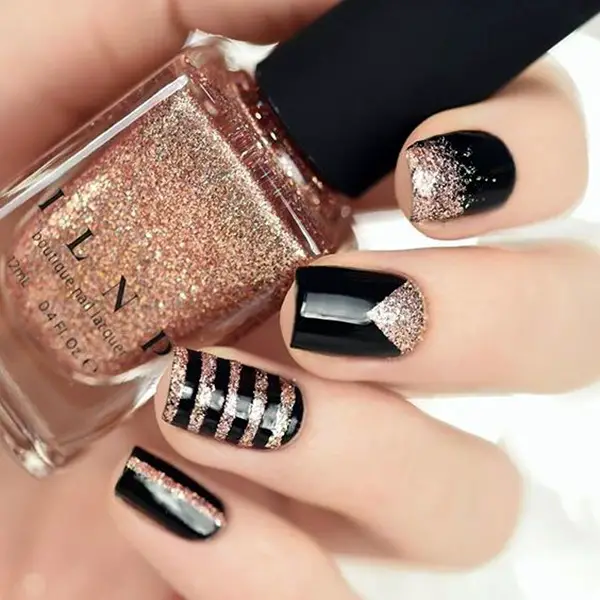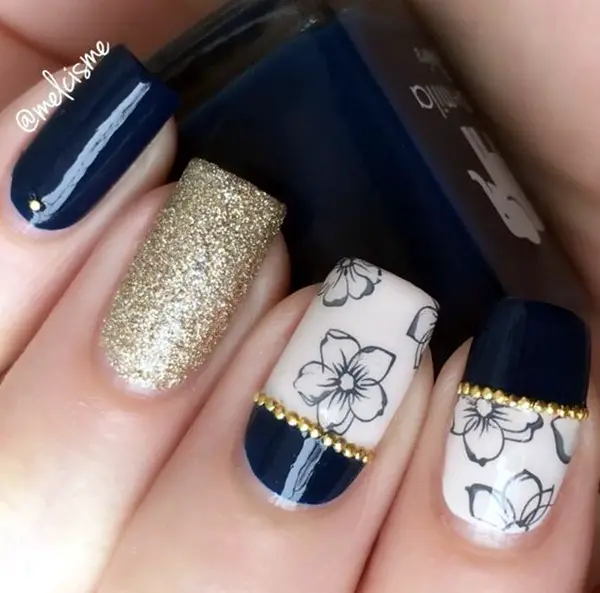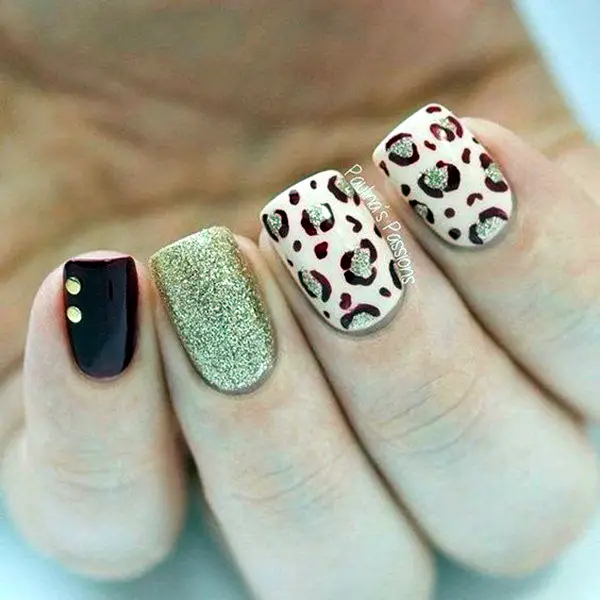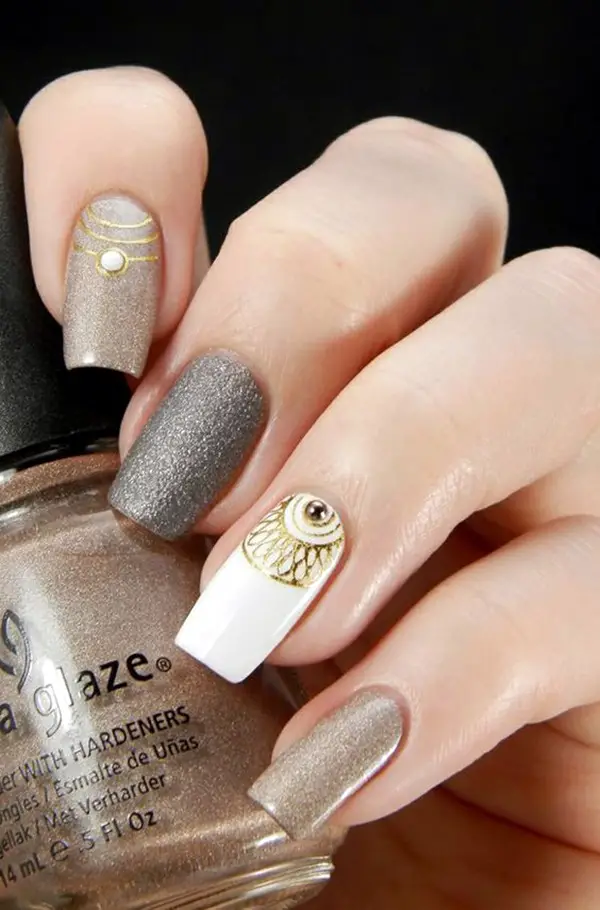 For those who love the classic and baroque style, this is one nail art design that will live up to the expectations. One good thing about gold is that you can pair it with almost everything. So try the beads and embellishments and see what wonderful they look. Besides, Christmas and New Year can be the perfect occasions to deck yourself in gold and glitter, so why wait?
Nude mattes with glitter combo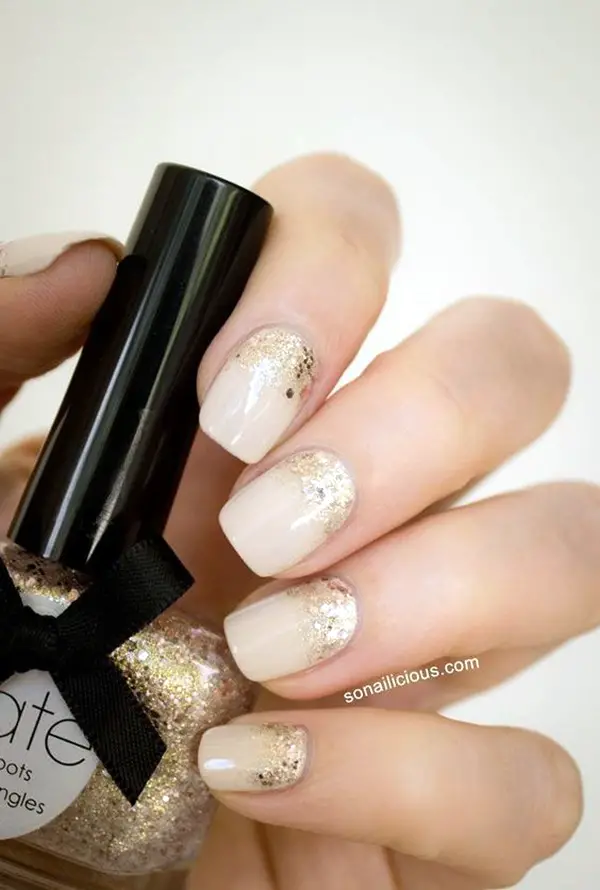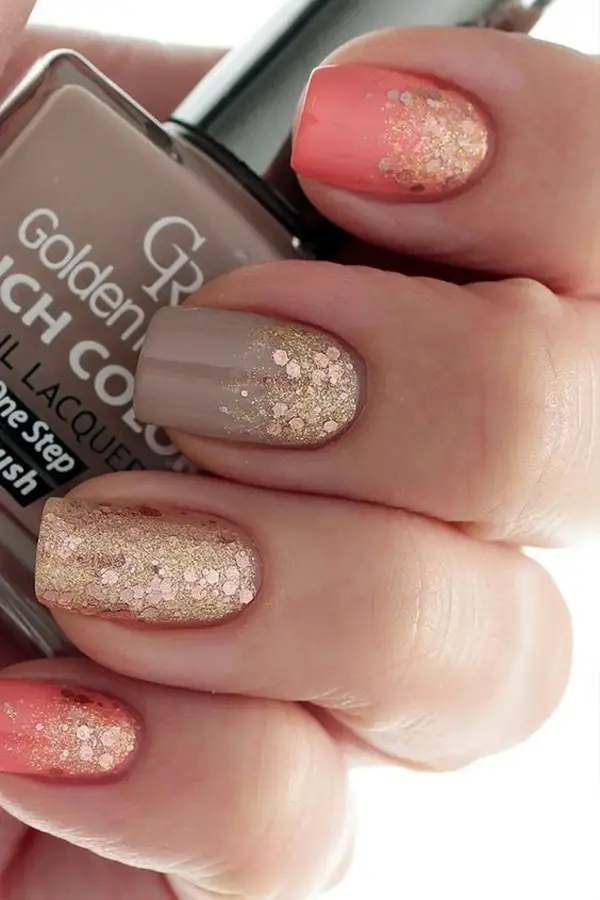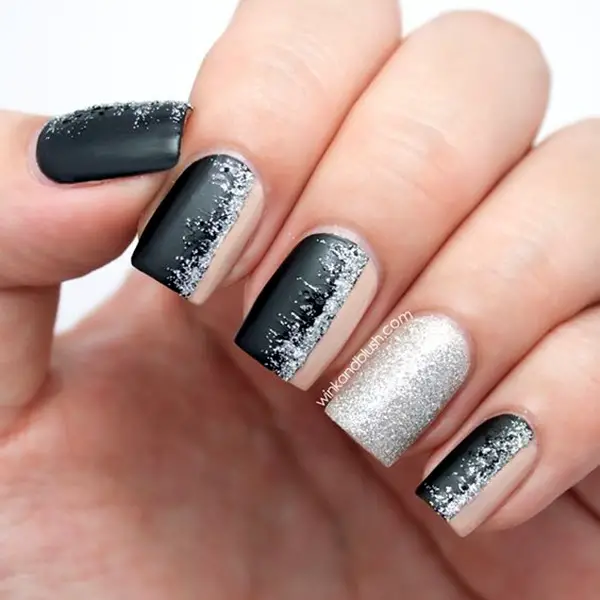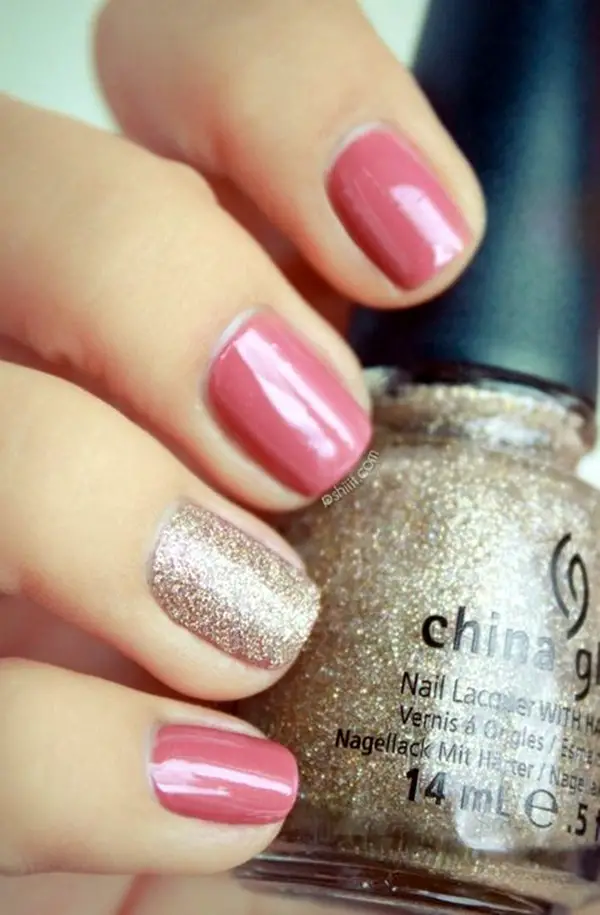 Not bad at all! Keep the background nude with a matte background, preferably in softer shades as peach and cream. Now you can paint colorful flowers or stick to black polka dots or simply decorate all these with glitter. This is one nail art design that works well for almost all the season, but for winters, the effect comes out better! Call it the Yuletide impact.
Cracked metallic effect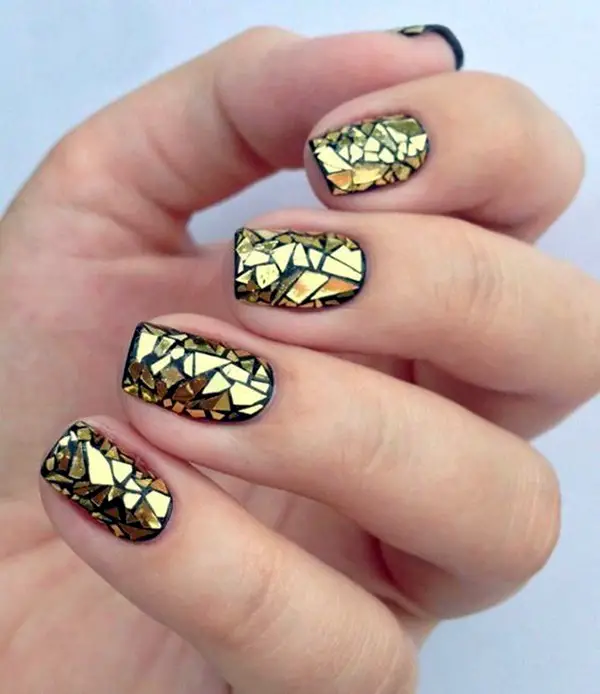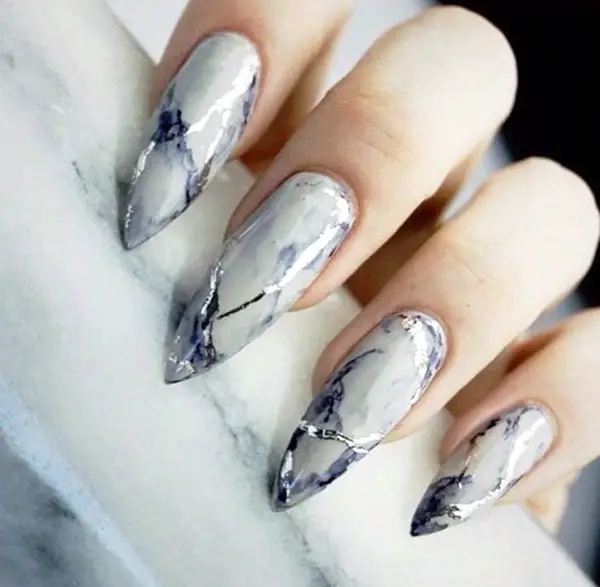 A really stylish form of nail art is this pattern where you can play quirky. Try something simple as the classic silver and black combination for safety. This is because these are two shades that can be called neutral and suits every occasion. Now you need to apply a top coat of black nail polish and finish it off with a glazed crackle metallic polish. Wait for some time and see the effect. Here are some favorite friendship day nail art designs, just to make you realize that why we make friends.