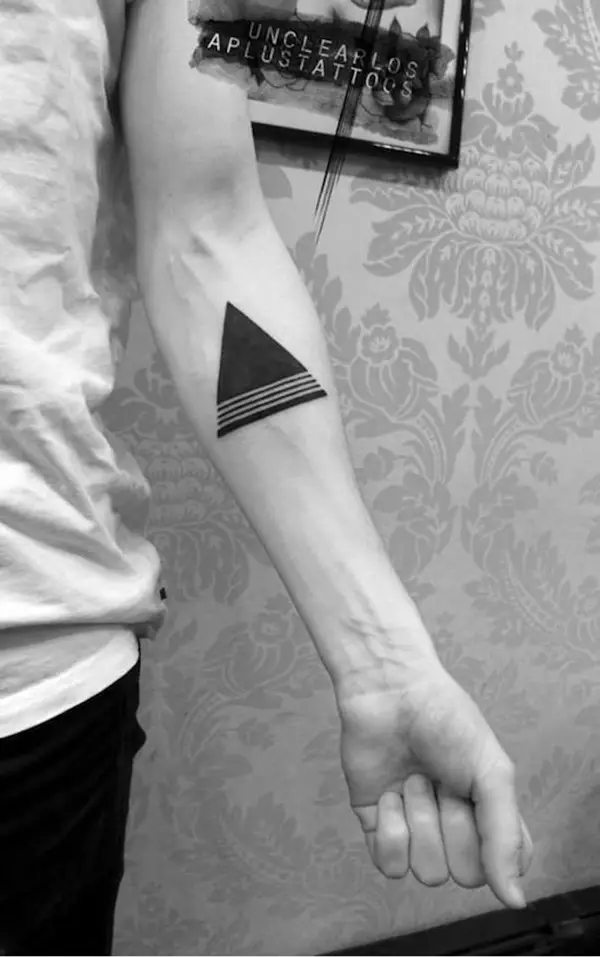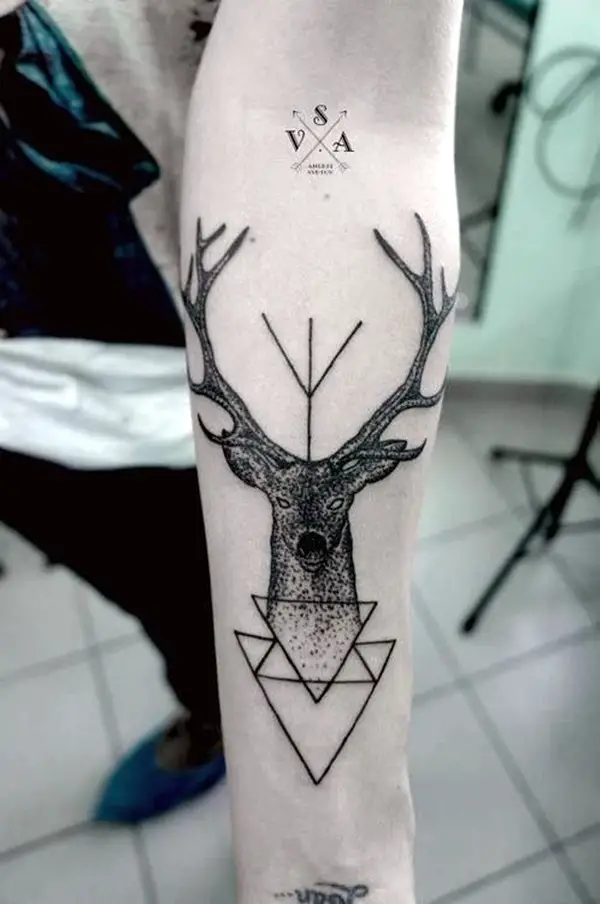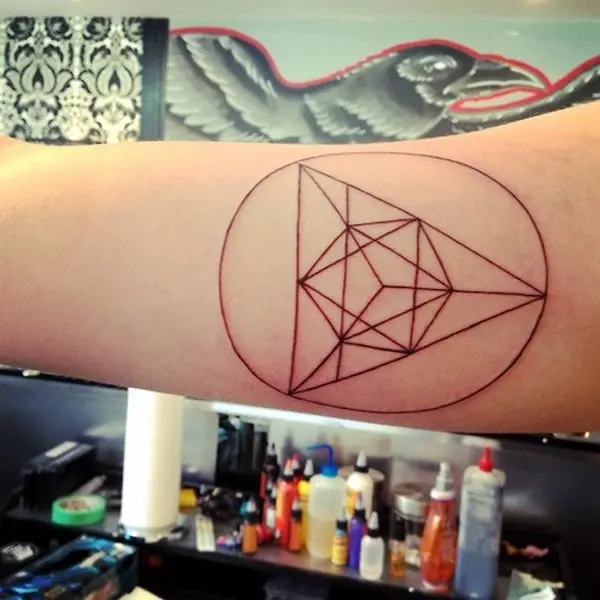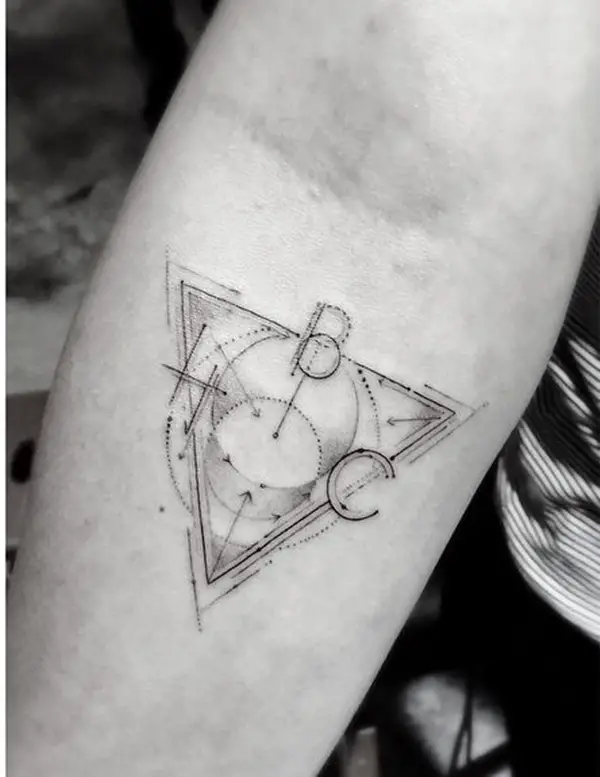 As the triangle includes three sides and three angles, this is the reason the tattoo holds a very special place in the heart of the Christian people's.
The Christian people love to engrave this tattoo to show their devotion and faith towards important deities in their life.
The Greek people love to get triangle tattoo as a doorway to higher wisdom.
Moreover, when the two triangles are combined in one single image they symbolize humanity. So, the newlywed couples like to have this kind of tattoo to show the bond between them.
Nautilus Shell Tattoo Design