Owning a house is a dream come true for many. But no matter how expensive your house is, it can never look appealing without the right interior decoration. Now, hiring an interior decorator is the best way out.
But this is certainly not a pocket-friendly option. Another alternative is going DIY. Because we understand it's not easy to come up with doable DIY projects on own, we dish out below some of the most amazing, Easy and Cheap DIY Projects To Make Your Apartment Amazing. If you want to check out some really Classy Vintage Home Decoration Ideas, then here we have a list. Have a look-
Easy and Cheap DIY Projects To Make Your Apartment Amazing
A cute sunburst mirror
Sunburst mirrors have a charm to them. Right from the moment they are mounted on the wall, they become a talk of your guests and a subject of appreciation. The amount of appreciation pouring in doubles when the sunburst mirror in question is a self-made one. If you think being appreciated for something as beautiful as a sunburst mirror is worth it, just try creating one. Craft an easy one first and then you can work your way up to complicated projects.
Pallet racks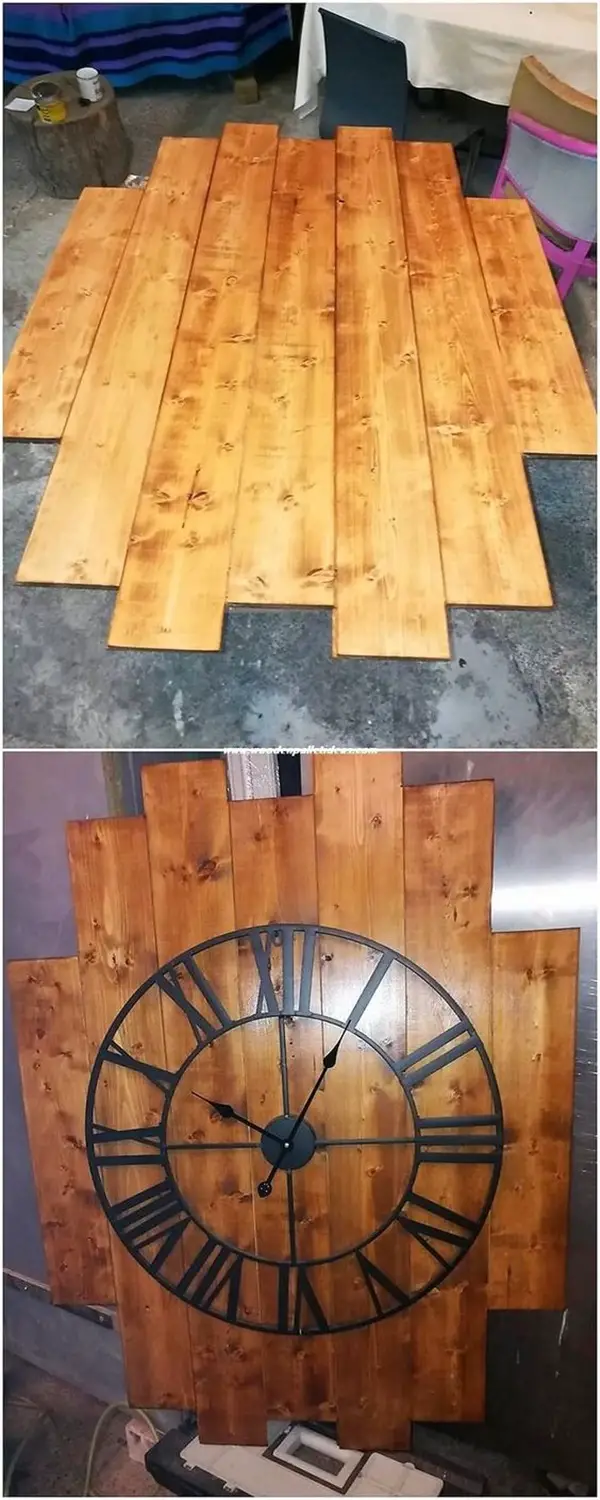 Image Source
Although there are many Easy and Cheap DIY Projects To Make Your Apartment Amazing, there is perhaps something as simple as creating pallet racks. All you need is a few pallets and some tools to mount them on your wall and you are good to go. If you don't like the original colour of the pallets, you can paint them too. Also, here we have some amazing Bohemian style home decor ideas.
String light photo display project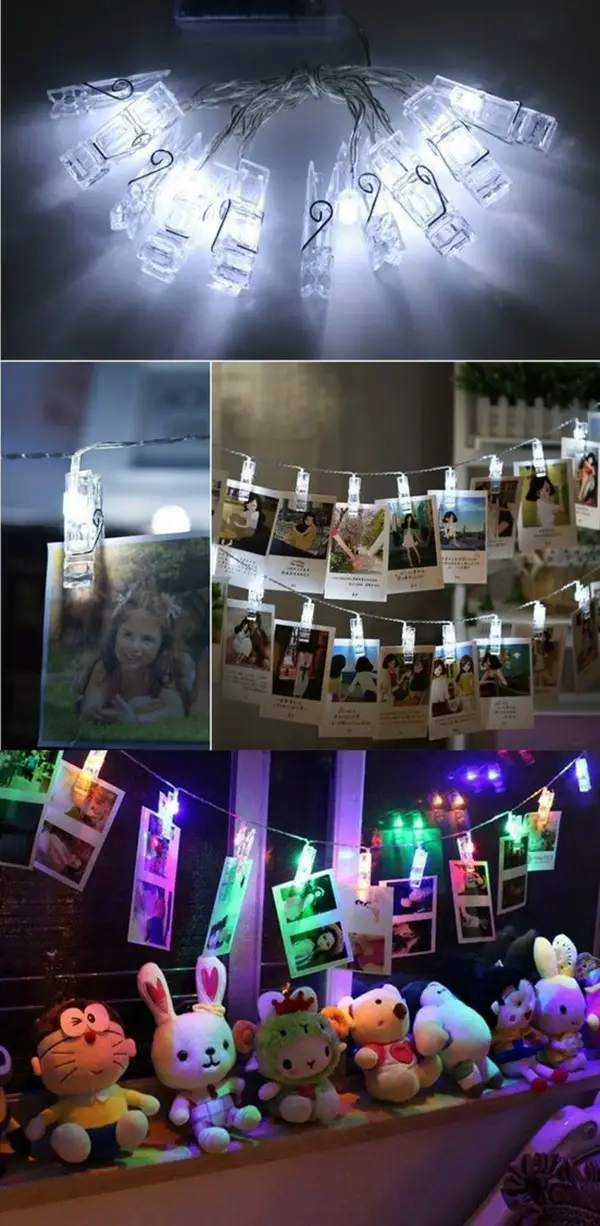 Image Source
This is a pretty interesting project and will go easy on your pocket. You will need a few string lights for it, tiny paper clips and a few photographs. Just hang the string lights on the wall attach the photos onto them, and you are good to go.
DIY chandeliers
Chandeliers have a magical effect on the interior of a house. But buying one will burn big holes in your pocket. But does that mean you can't have a chandelier hanging down your roof? Not at all! By putting your creativity into use, you will craft a really beautiful chandelier with basic crafting supplies. You can use any material of your choice, but make sure you know how to go about making it. Thankfully, tutorials are easily available on the internet.
Mason jar crafts
Talking about Easy and Cheap DIY Projects To Make Your Apartment Amazing, you simply can't skip mason jar crafts. Guess what, there are thousands of home décor and utility items that you can create with mason jars. Pick something doable, and you will be happy with the outcome. Here we present some Artistic Style Home Decor Ideas. Check out-
Shelves made with brackets
Brackets are an interesting thing- more versatile than you can imagine. You can create decorative shelves with them. All you need for such a shelf is a flat piece of wood and two brackets to support it from underneath.
Tape paintings
Without a couple of art pieces mounted here and there on the walls, your house can't wear a sophisticated look. But buying art from art galleries and the market can be an expensive affair. As an alternative, you can create your own art. The easiest will be a tape painting. You can create it by sticking tapes on a canvas randomly and then filling the empty spaces with different colours. The result is outstanding.
The above Easy and Cheap DIY Projects To Make Your Apartment Amazing are great, no doubt. But it is very easy to dismiss their need because of the time one needs to invest in them. But then remember one thing- a home decorated with items created with your own hands will make you much prouder than one adorned with expensive store-bought items. It is to feel this sense of pride and to show others your calibre that you should put in your time and efforts into creating the above projects and using them to decorate your apartment. Also, you can take some inspiration from DIY geometric craft and decor ideas. Have a look-