How interesting can painting get? Well, you can't imagine the extent! The recent 3d painting fad is making people go wow. It involves a concept called anamorphism, which is the depiction of something impossible in such a way that it appears valid, logical and pretty much possible. If you too want to try your hands at this genre of art, then the undermentioned imaginary 3d painting ideas are some amazing options to try out. Also, you can try these realistic digital paintings for your inspiration, here are some tips for you to reach your awesome output.

Imaginary 3d Painting Ideas
Try out Letters
Although there are many imaginary 3d painting ideas, this one is probably the easiest. So, beginner level artists can try out a letter based 3d painting before trying out anything else. The reason why letters are a more practical way to start painting 3d compositions is that they have clear-cut dimensions. And with a little calculation, you can create the most realistic letter 3d painting. You can either focus on one letter or can paint many together in different styles for some uniqueness.
Architectural Subjects
Out of all the imaginary 3d painting ideas we have here, the most popular is probably architectural subjects. Yes, whether it is the leaning tower of Pisa or the Taj Mahal or any random building, different people at different times have tried to incorporate the 3d effect in their paintings on architectural subjects. The results are certainly fascinating. What you will love most about architectural 3d paintings is that you get hundreds of previously done works to derive inspiration from. Moreover, watercolors can create beautiful landscapes, portraits, and floral fascinations, we can also do Adorable Animal Watercolor Paintings.
Objects with shadows
You know what is the best way to make the 3d thing happening? Creating shadows for your subjects. So, whether it is a building, a fish or a ball, by creating its shadow on the canvas, you impart a 3d feel to it. Most amateur and expert level painters opt for this technique to paint 3d compositions. For best results, just visualize your painting once before you start it. This will offer you enough idea of what kind of shadow to offer to the subject in your painting.
Street Art
If you appreciate art, then you will probably understand when we say that 3d painting is not just for the canvas, it is also for building floors, streets, bare walls, and the human body. Any surface that allows you to be creative with your paints is a canvas. Street 3d art is extremely popular. And different people have adapted to this art form for different reasons. Some try it to create awareness among people about some social cause, others do it just to showcase their creativity or to check to dirty of streets. No matter what it is done for, this art is just too awesome. If you want to try your hands at photoshop painting, then here are some Creative Examples of Paintings in Photoshop that you can try out. Have a look.
Shapes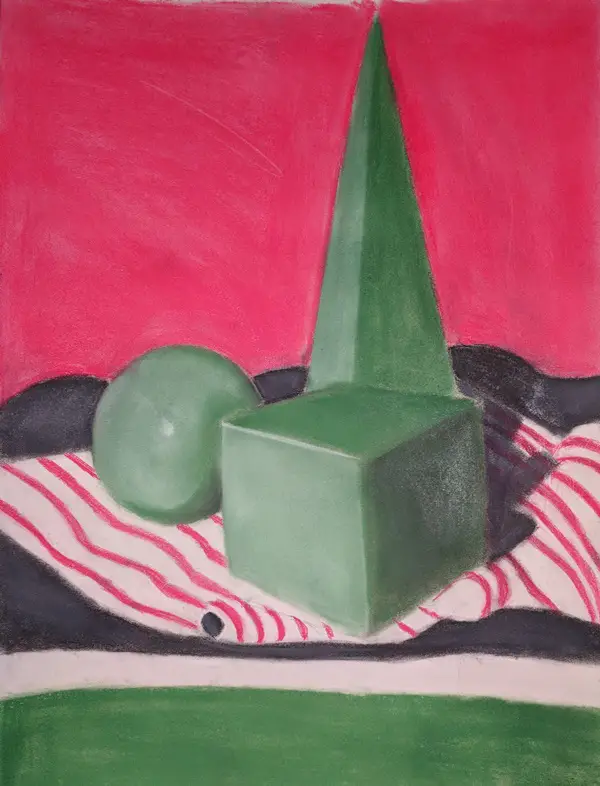 Image Source
For a beginner level 3d painter, shapes are the best place to start. Whether it is a circle or a square or a rectangle, it can help you learn a lot about this genre of painting. All you have to do is to paint them with their shadows.
Life in Motion
3d paintings get all the more fun when the subject in question is a living creature in motion. Maybe it's a dog running, a man swinging his cricket bat in the air or a little girl drawing her own feet with a pencil, as long as there is an element of life in it, it is an amazing subject for 3d paintings. For such paintings, the shape of the canvas doesn't really matter. It can be irregular if the painting demands so. All that matters is what the 3d painting subject is, and how it can be made to look realistically 3 dimensional.
The above imaginary 3d painting ideas are a good place to begin your 3d painting pursuit at. As you master these categories, you feel much more confident than before. Slowly you can work your way up and inch towards being a successful imaginary 3d painter. Here we have some Useful Oil Painting Tips for Beginners.