Light is the source of everything in this earth. We can't even stay few minutes without light. So we can say that light is one of the most vital part of your life. Now when we talk the same in the eyes of art, it is said that light is always essential for creating different types of effect in art.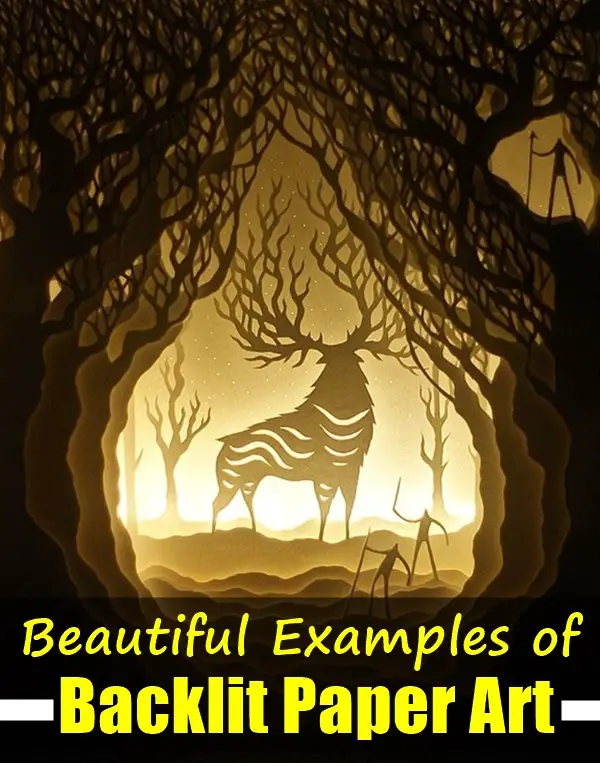 More deeply, it can be said that art is a game of shadow and light and this make a very ugly thing into a beautiful and mysterious object. So light has the power to create some extraordinary effects in art. So here we will be talking about a very interesting art form which is known as Backlit Paper Art.
Beautiful Examples of Backlit Paper Art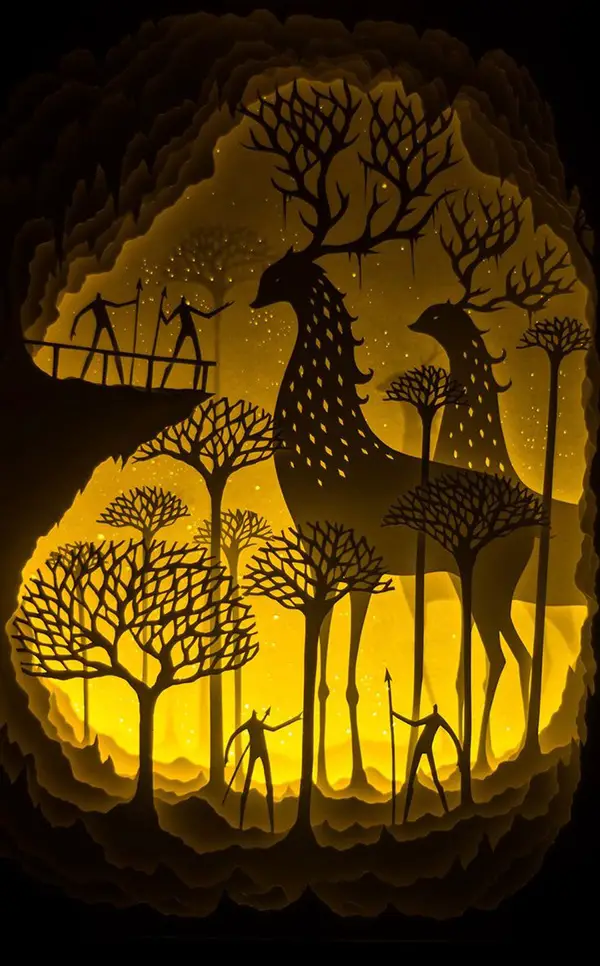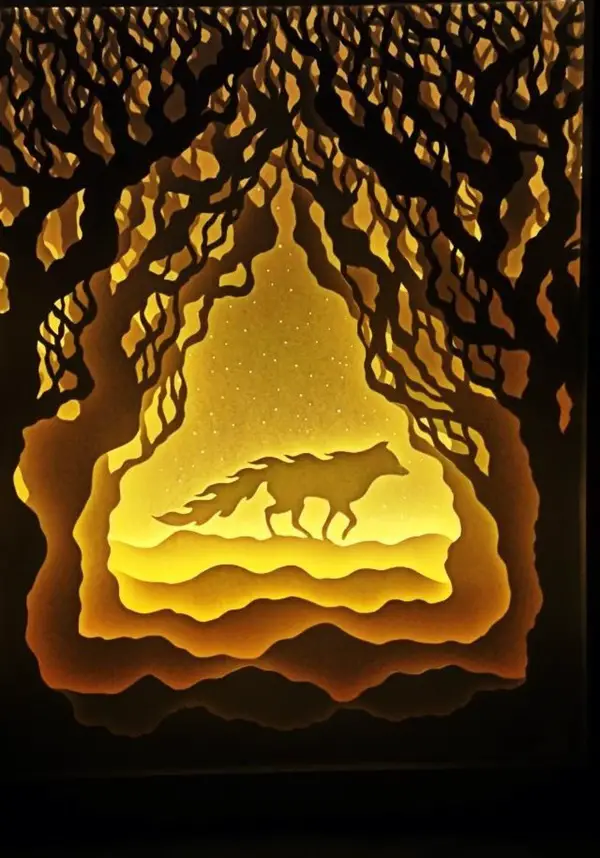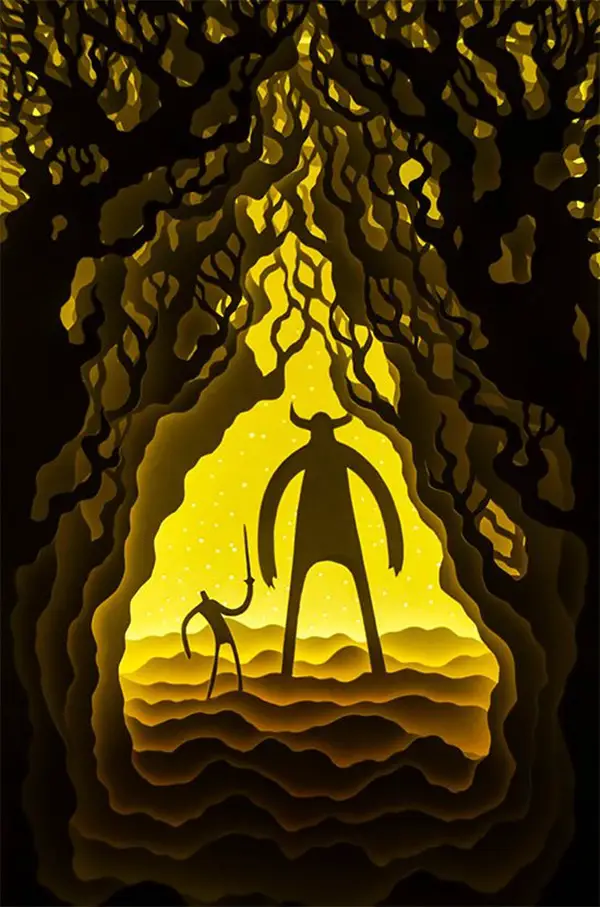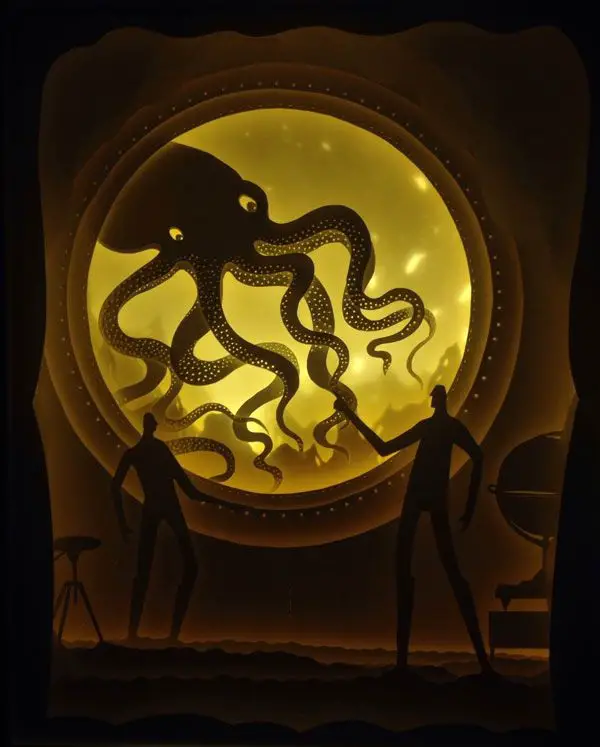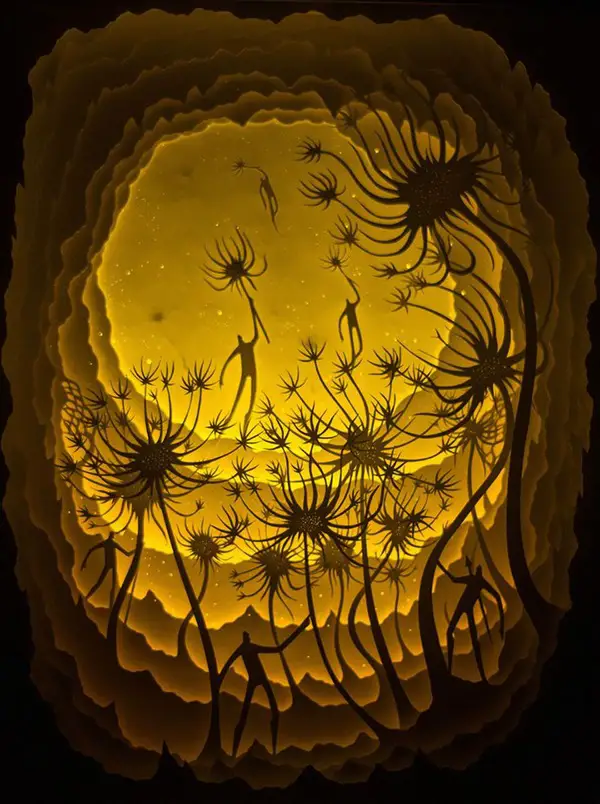 Hari and Deepti two Colorado based artists has made it possible with their mind blowing creative and vision of art. This is absolutely unique and a very new form of paper art that inspires images of beautiful paintings and fairy tales. Both of them belong from India and their full name is Harikrishnan Panicker and Deepti Nair. Both of them are experienced artists and are very much attached to art since years. But it is for sure that they have used the magic of the backlight in beautiful paper sculptures.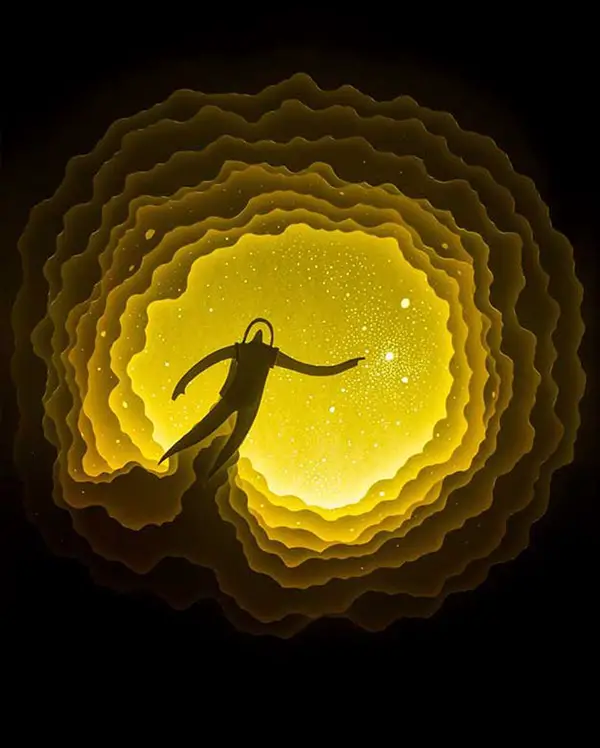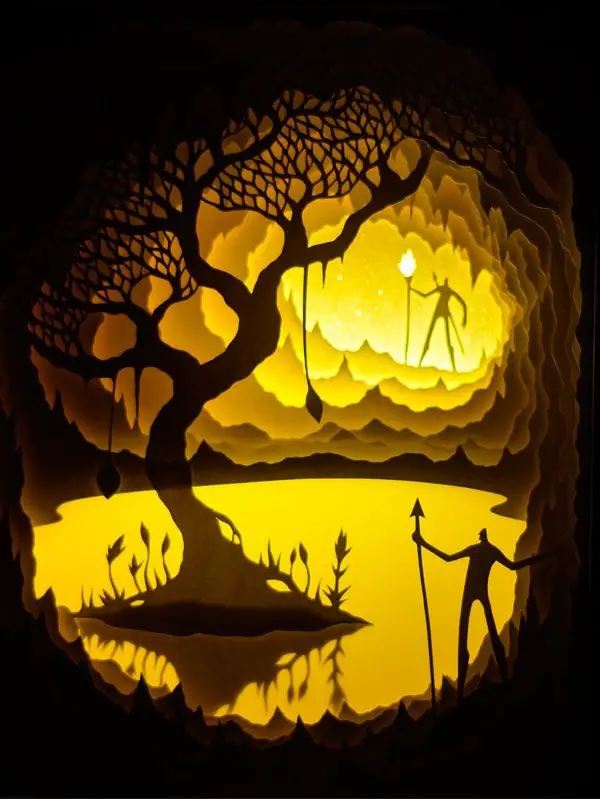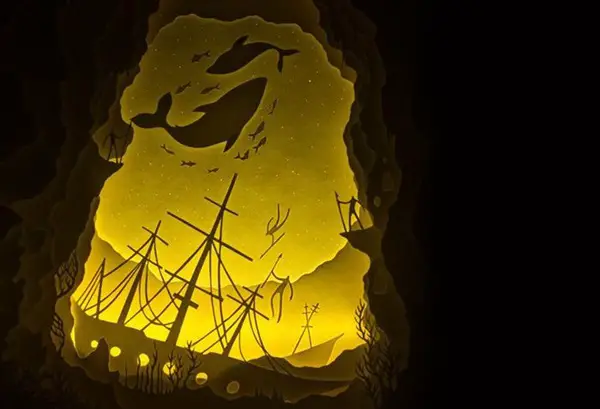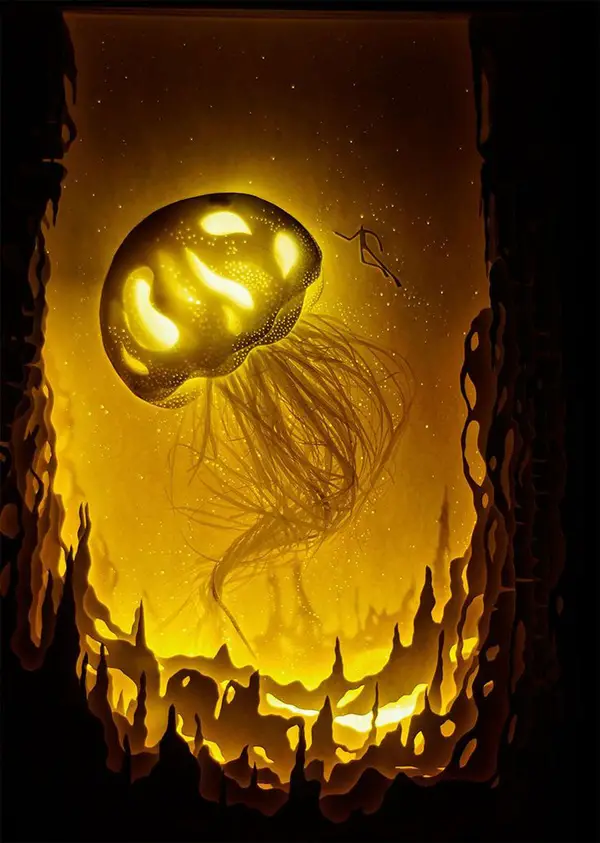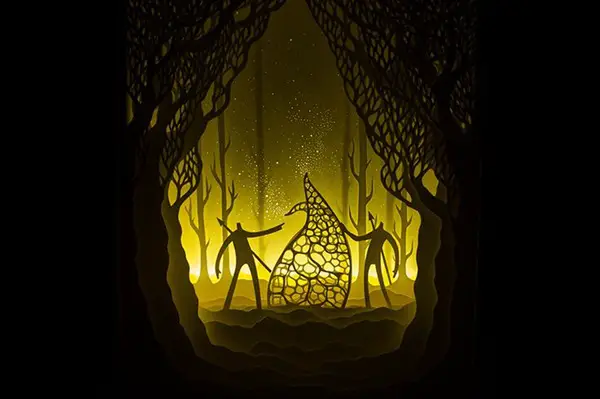 They start the technique by cutting out designs on a very stiff water color paper. So it is a work of layers actually. Each and every layer builds and essence to enrich the whole sculpture. Then everything is put into a box and a backlit with LED strips, and here's the real story book scene comes alive.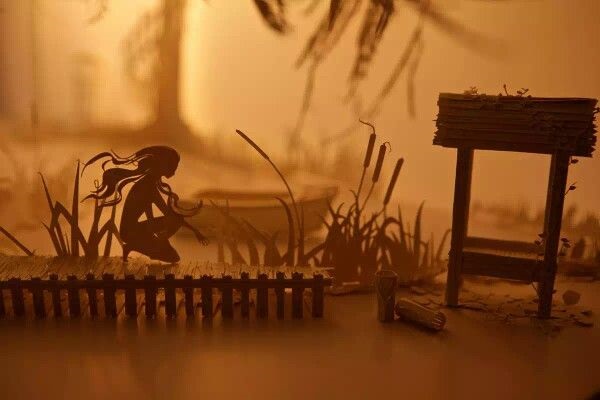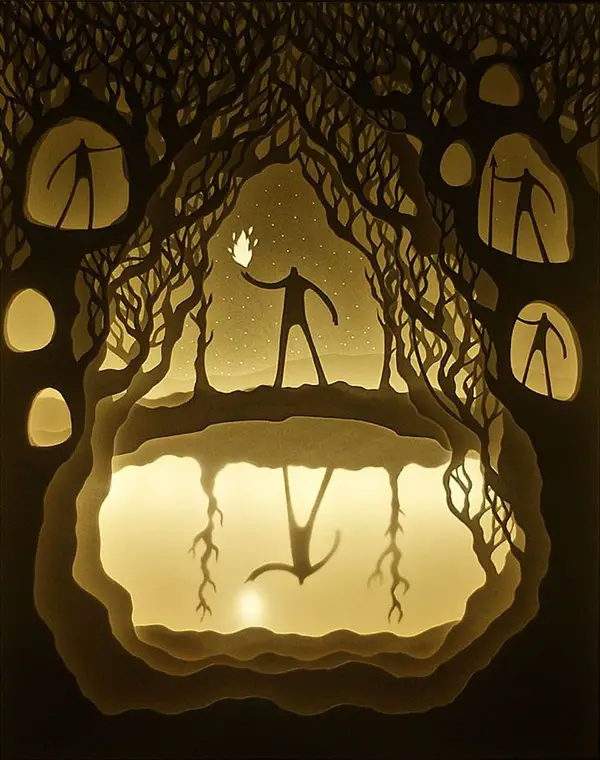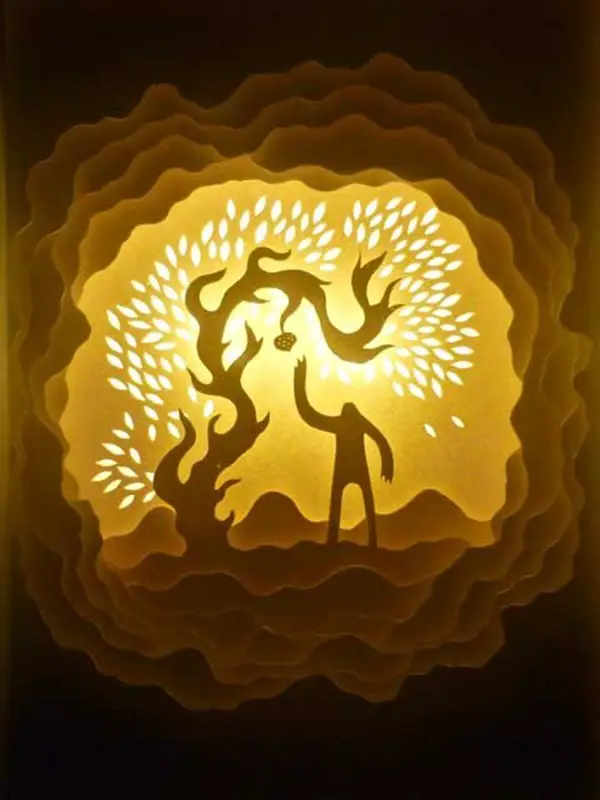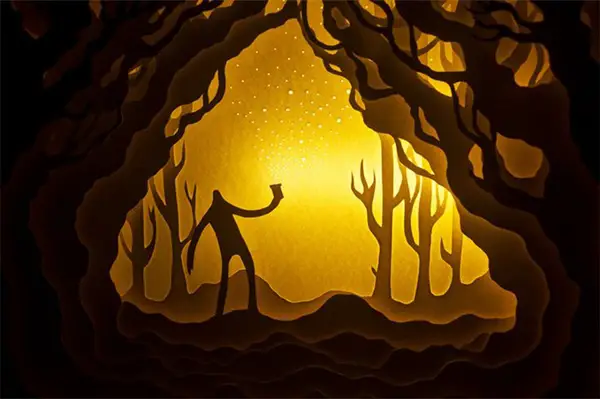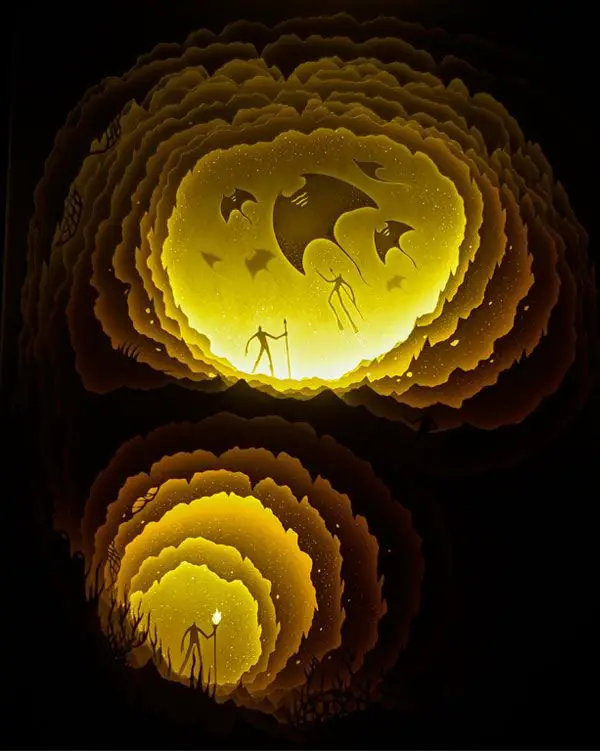 When you will see these works in the morning or day time, it will look just simple and mundane, but when it becomes dark and you put on the back light, the real magic starts. You will be taken to a land of wonder and fairy tales. Actually after seeing their work you will notice that the images come into life and you can feel the full beauty of the painting. Of course according the artists the whole thing is about story-telling and you will be pulled into beautiful stories by these beautiful backlit paper arts.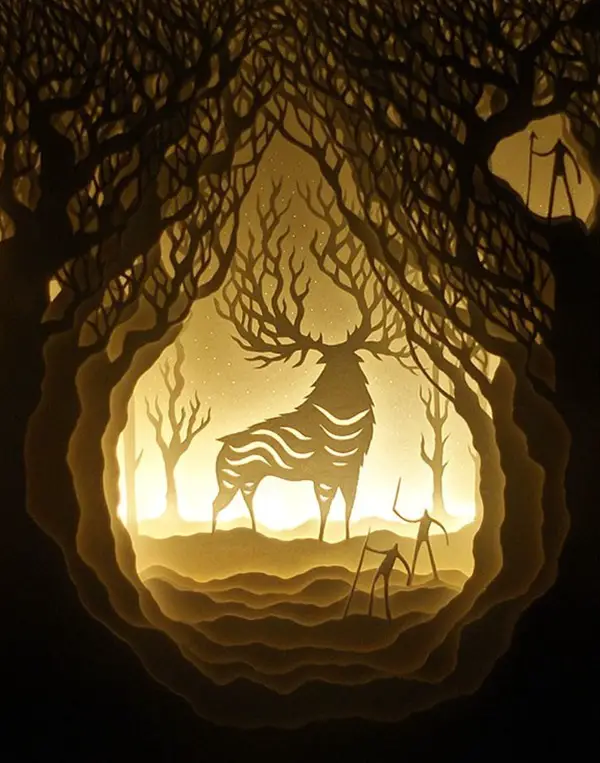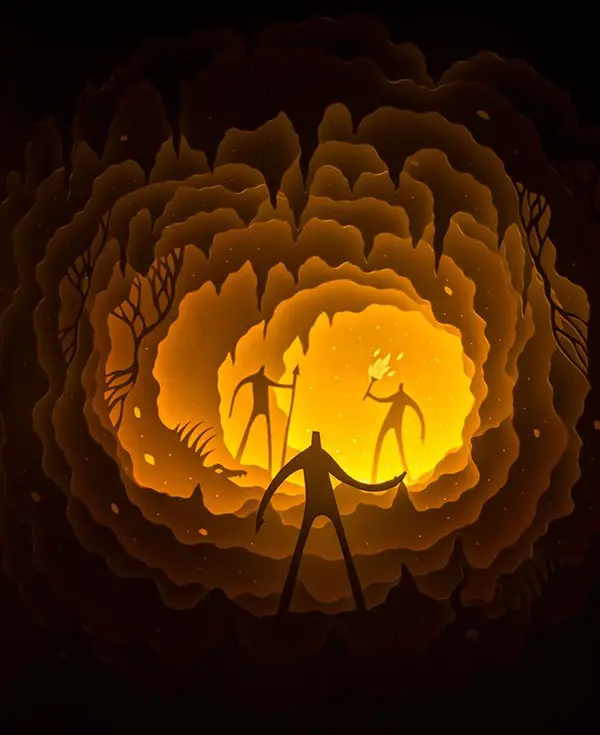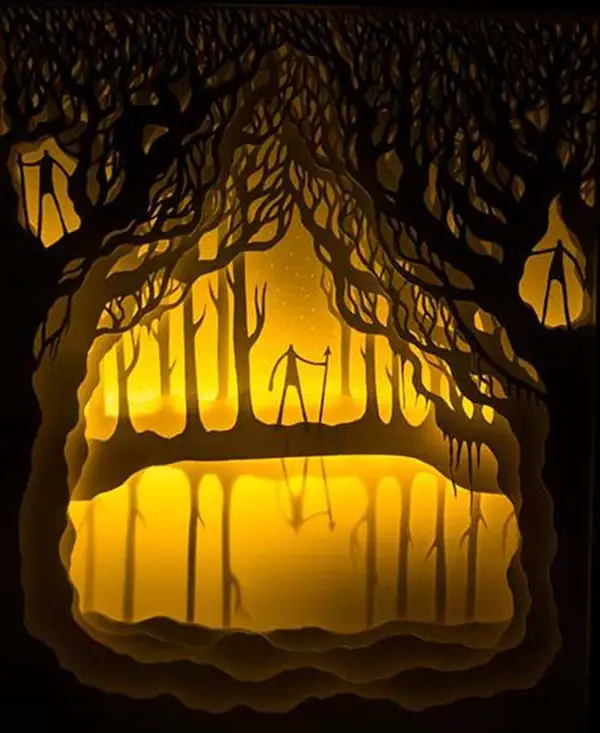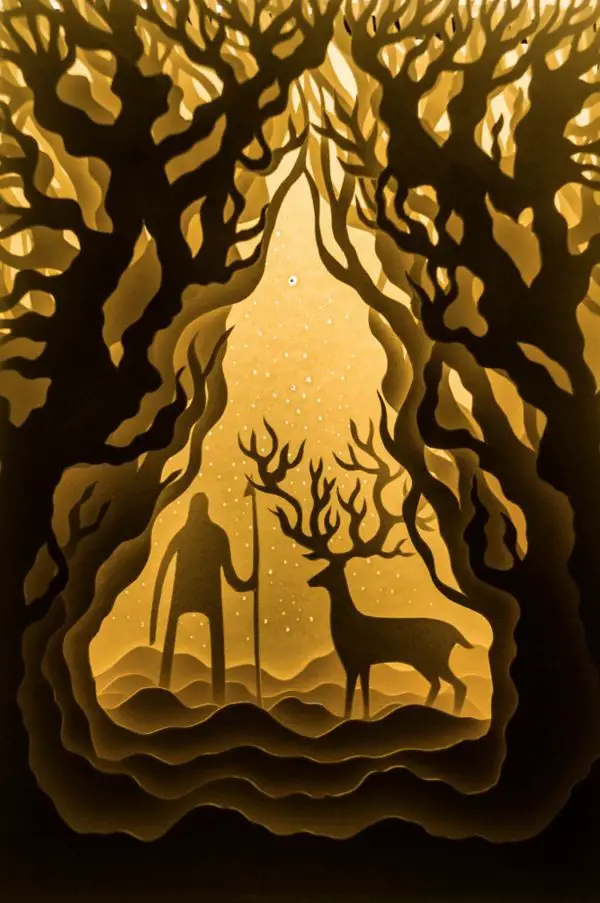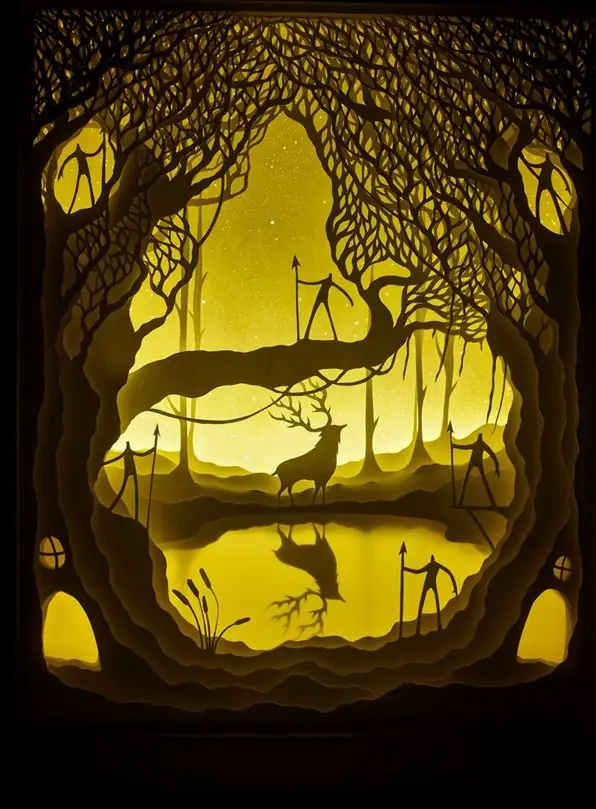 Talking about the inspiration, Hari of the Hari and Deepti duo said that he was inspired by the Balinese shadow puppets and after seeing them this idea came into his mind. Two of them started working on it and it really became successful.
If you have ever seen a Balinese shadow puppet you will find that their influence shows in their work.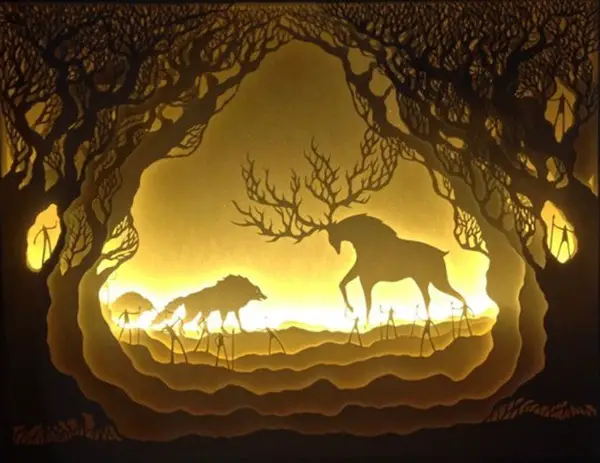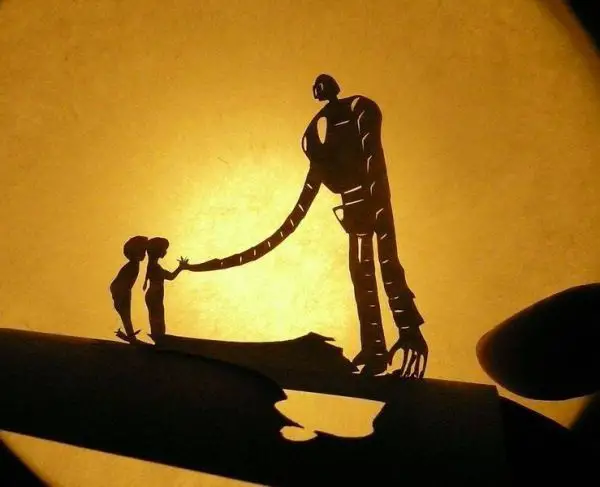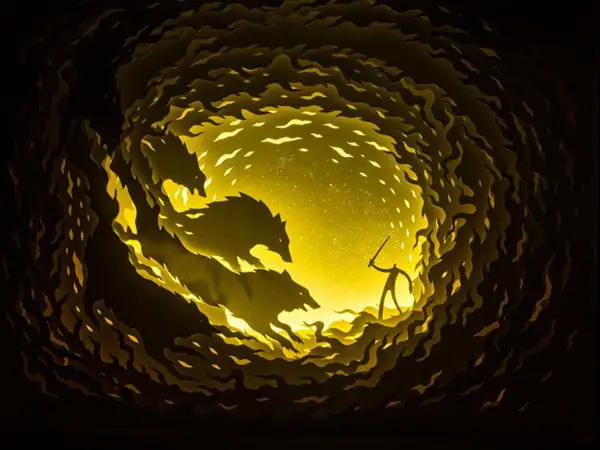 But their creativity comes that had made a different technique of their own where the scenes become more expressive as well as exotic. Recently they also came up with their new work series after their recent tour. They put layer upon layers of papers into the box to create beautiful 3D images.
Starting from the year 2010, till now they have done various beautiful works which has been created unknowingly by doing a lot of experiments. But as usual, each and every form of art needs s a lot of practice and nothing different in this case also. They practiced it for years to take their work into a professional feel and of course more and more perfect.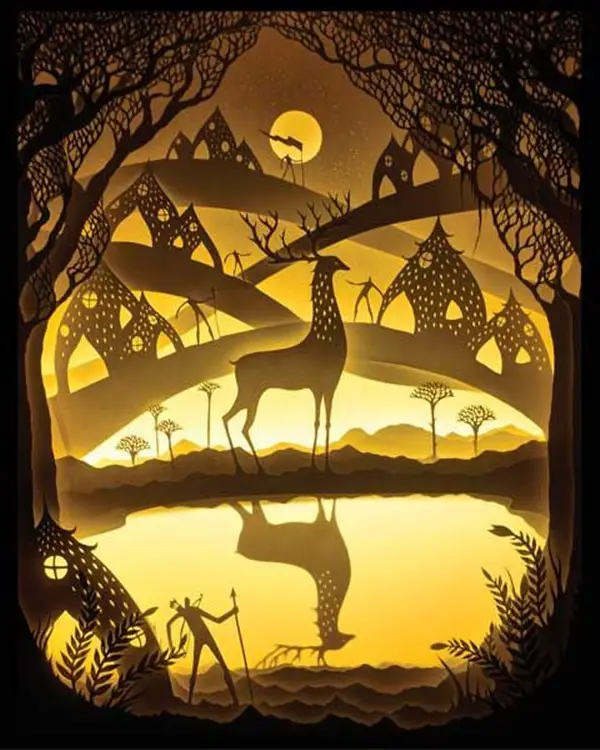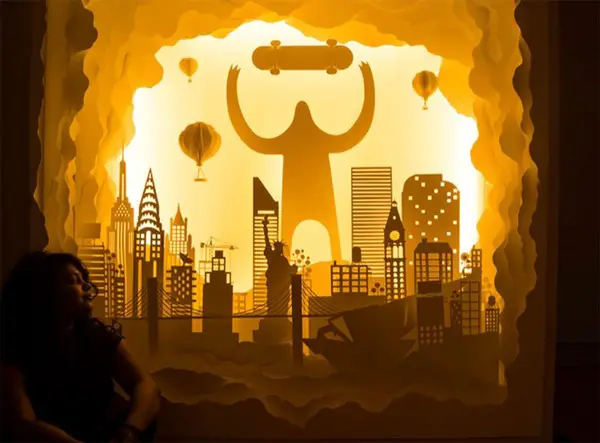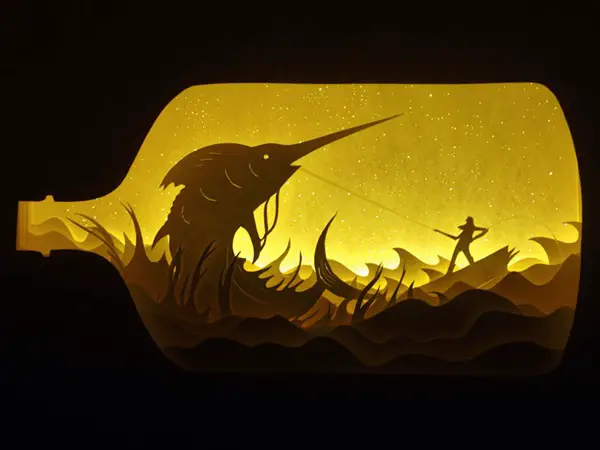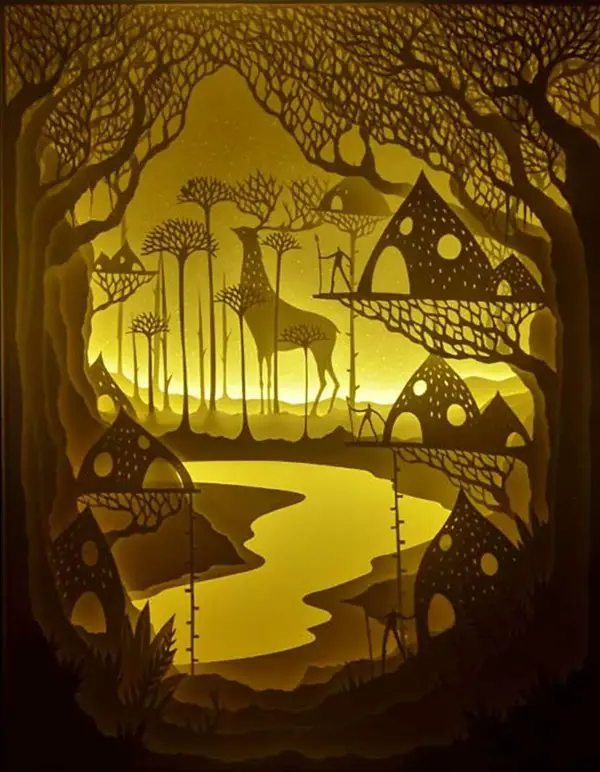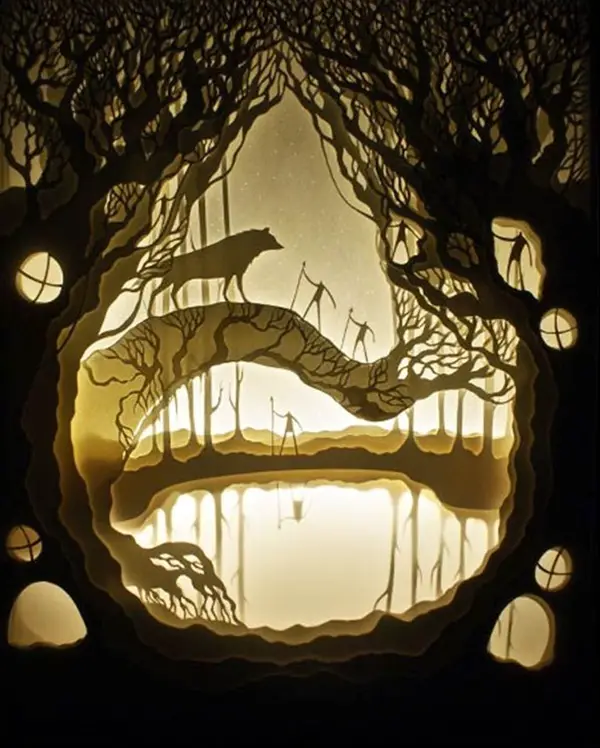 But from our side you can just give them a great salute for the creating such an innovative style of story-telling. They have proved that stories have different shades and depth in them and that can also be portrayed with the help of using lights. Here we have collected some of their outstanding works that will take you to a different world of tales and dreams.