This post was most recently updated on January 23rd, 2019
Silhouettes
Painting silhouettes with acrylic paints are fun and easy at the same time. And that is why it is ideal for beginner level painters. Thankfully, these paintings never turn out to be that bad.
Now, some tips-
The brushes– When it comes to Examples and Tips About Acrylic Painting, mentioning the importance of brushes is extremely important. Have a variety of brushes in your kitty, so that you don't have to look for substitutes.
Choosing the right paint– The quality of the paint you use could make a sea of difference in how your painting looks. So, pick the best you can afford.
The mixing technique– Painting different elements require different color consistencies. Getting the right consistency depends on how well you can mix the colors with water. Mixing skills are also important when you need to create new colors from existing ones.
Try misting– Acrylic colors dry too fast. You must mist them with water as and when required so that the dryness goes away and you get a workable consistency.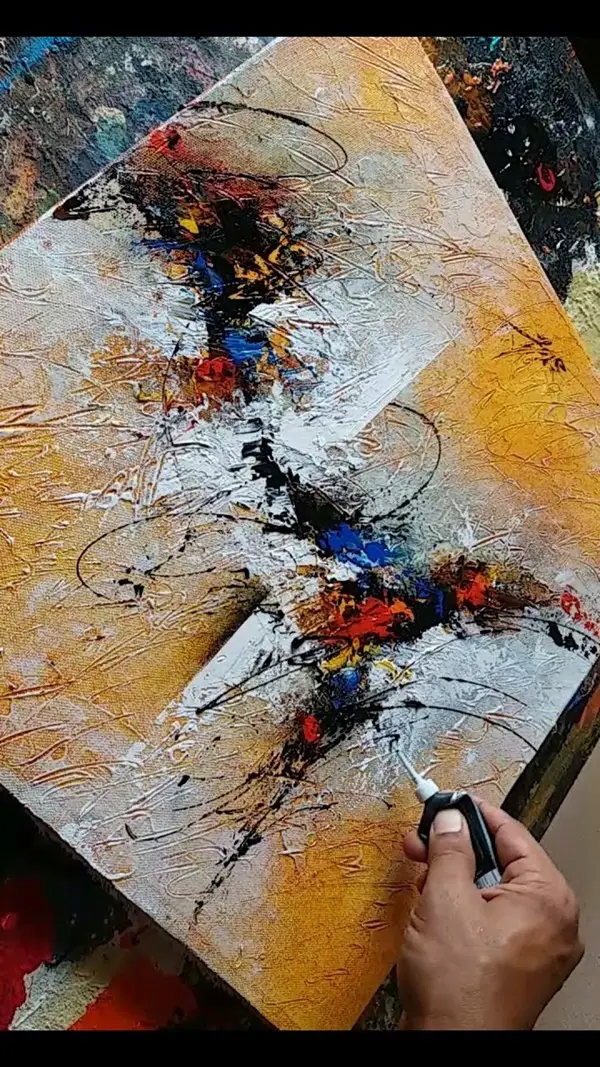 Image Source
Why gesso? – Your painting surface is a stretched linen. And when you coat it with gesso, you get a smooth surface to work on. Gesso coated canvases offer great results.
Blend right– Blending watercolors is easy. And it is equally difficult to blend acrylic paints. To get the right blend, you need to start with white. On it, you put strokes of the other color that needs blending. And now, slowly you build the gradient effect you need. This is just one way to blend, there are other techniques too.