GALS! When it comes to accessorizing styling wardrobe staples, can you think of anything sexier, classier and more versatile than a little black dress…hmmm! Isn't it, all black looks super chic? Today, in this post we are going to suggest some new different styles you may love to try with this ultimate clothing piece to achieve a flawless look. Well! From office to a party, from casual to dressy….in lots of different ways…with the addition of the right accessories, little black outfits can be transformed seamlessly.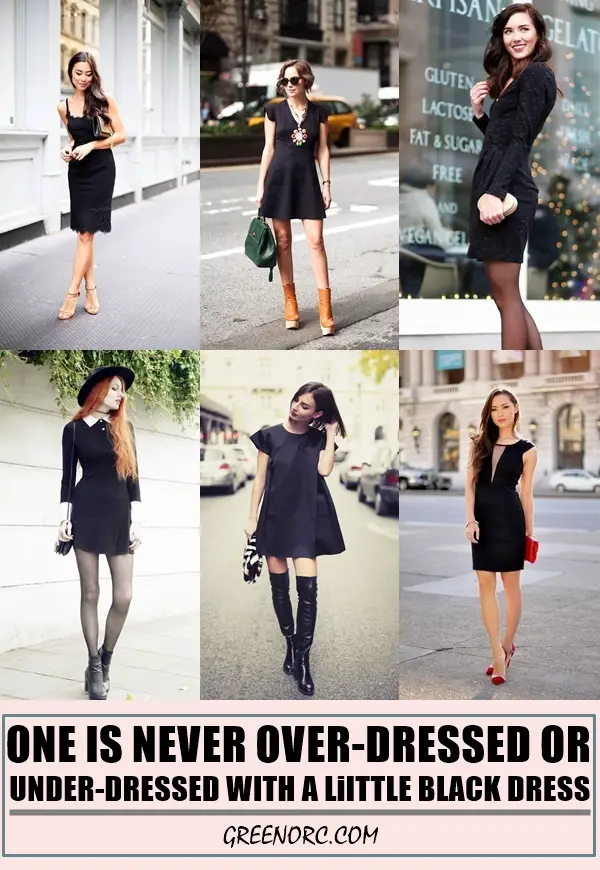 Hey…divas! Here we present simple outfit ideas that will be in style forever as a solution to this.We understand many of you love wearing dresses even in the colder days. Surprisingly, there is no need to say goodbye to those pretty dresses this winter season as it's worth investing in this fashion piece using layers to transform it for very need. If you're really excited to check out few classy fashion tips to wear this timeless black piece so that you can stand out from the crowd…scroll down and enhance your appearance!!
Lacy Little Black Dress!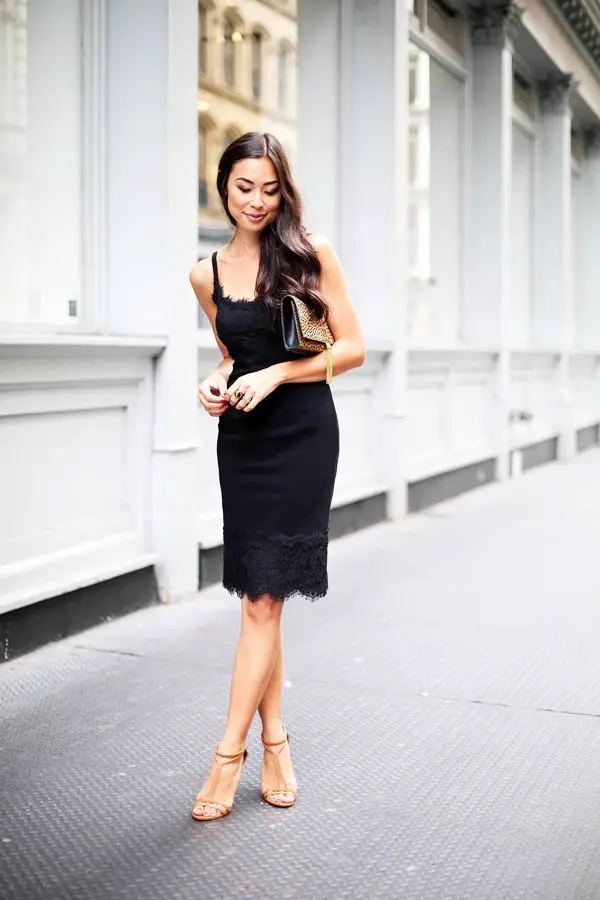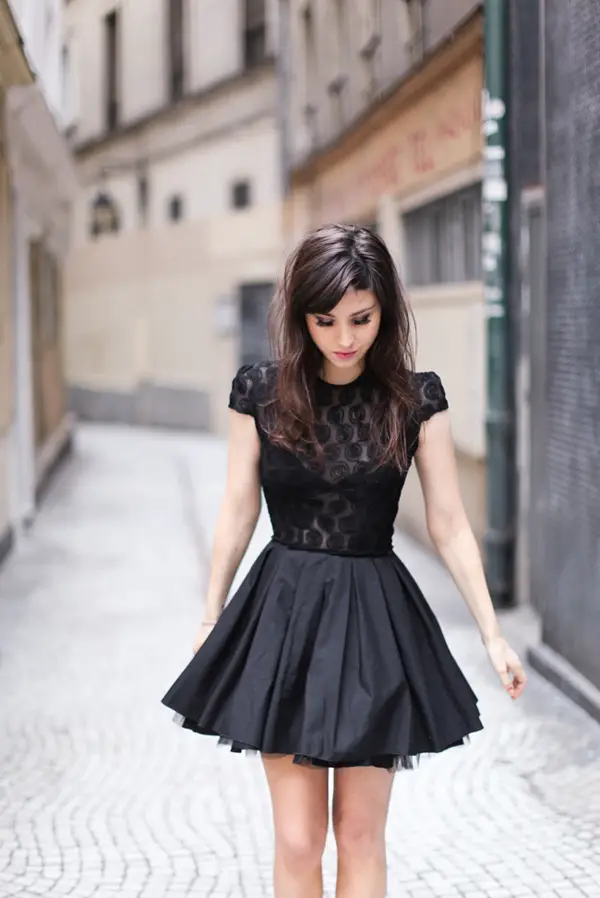 Let's be honest! Do you love lace material? A far as fabrics is concerned, sateen or lace material gives more romantic and feminine touch to your entire look, while other dressy material appear more casual. To add fun, mix and match some wardrobe items with the dress. Remember…to keep everything in balance!
Throw a Tailored Jacket over your Little Black Dress!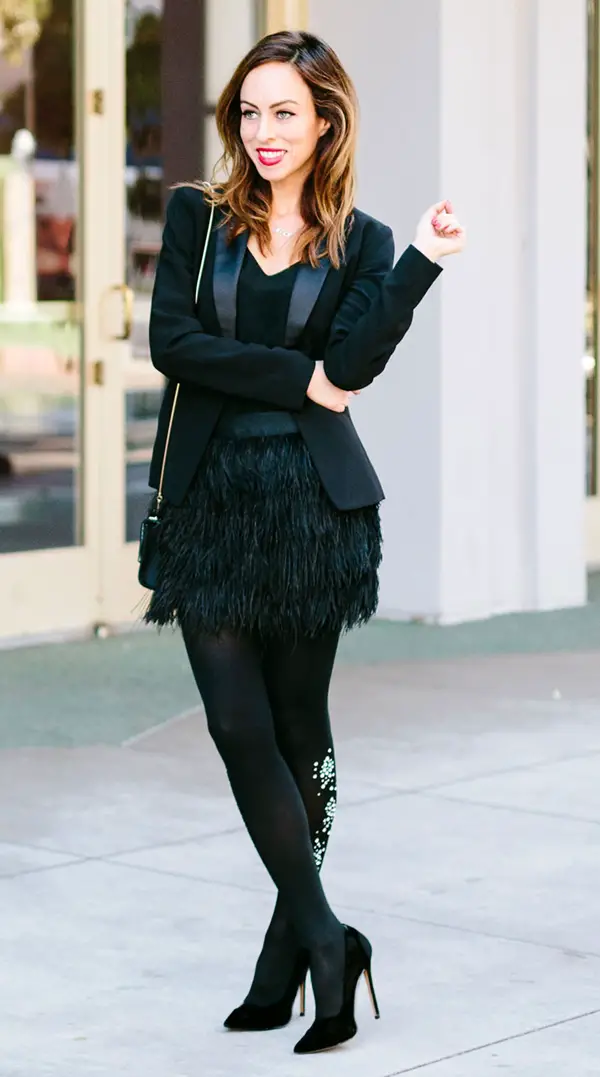 For a more casual look, throw on an eye-catchy tailored jacket over your LBD. Fashion-forward girls, we assure ten times cooler than a pashmina or daily wear cardigan, a stylish tailored jacket will definitely make the whole day-to-evening-to long working hours a total cinch…..others will be amazed! A sexy sandal is the perfect accouterment.
Little Black Dress with Statement Necklace!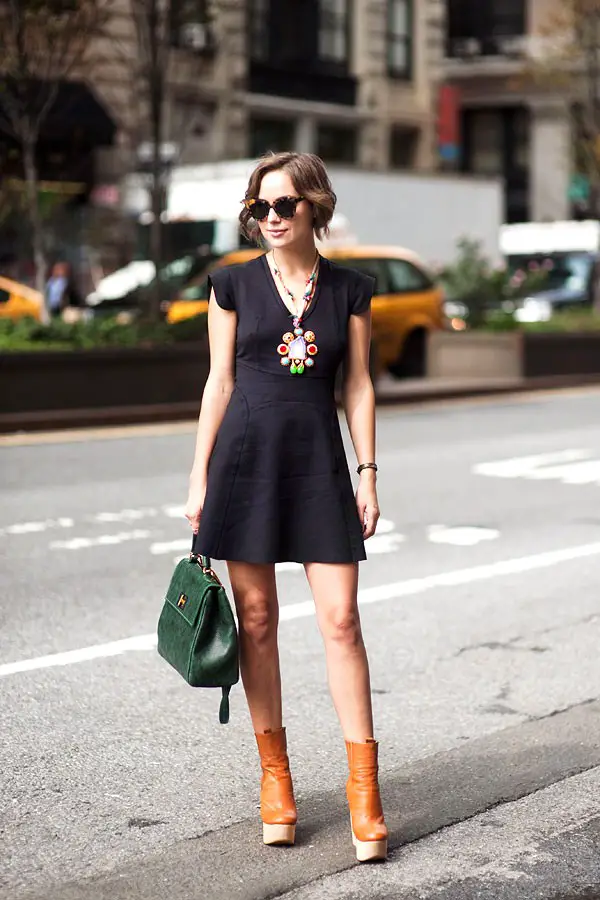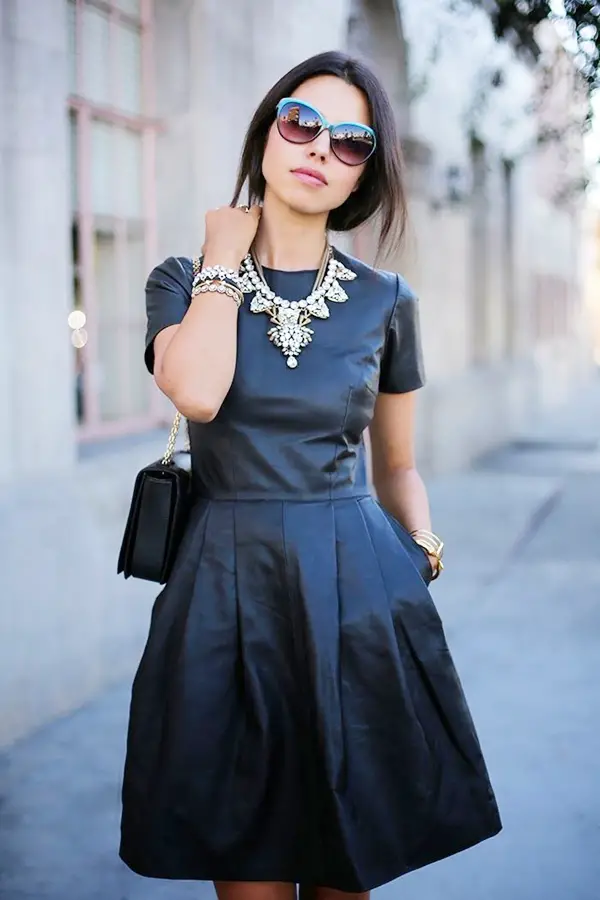 How would you feel when your accessories do the talking? Gals!Here we are going to prove that adding some charm on your feet with stylish, fashionable and graceful ankle bracelet designs.You can never go wrong with pairing your LBD with classy accessory pieces. If you wear a statement necklace, be sure enough to keep other accessories to a minimum to let the necklace be the center of attraction. Wow…It's something ultra sexy about little black outfits.
Little Black Dress + Black Tights!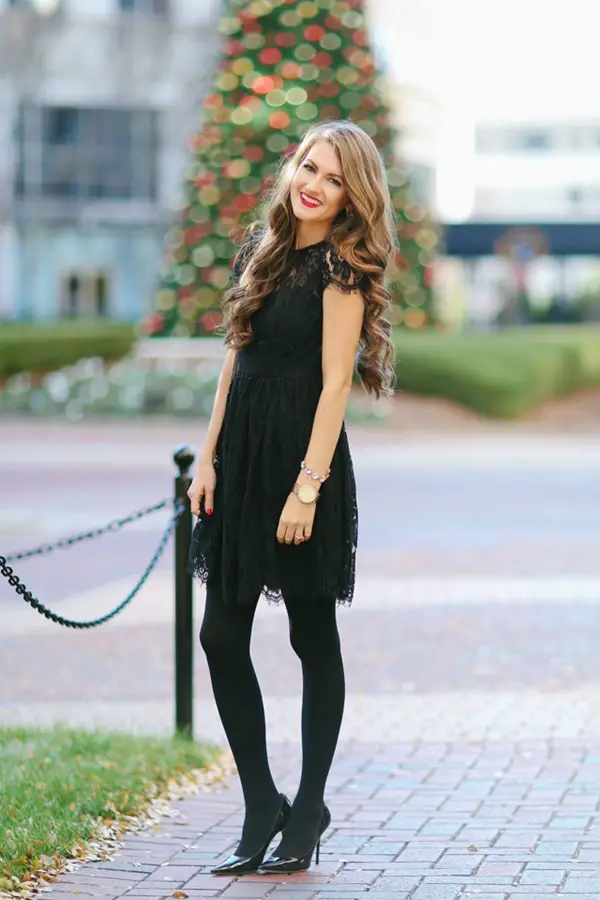 Well! A pair of black tights is women's best friend, right! You're going to love the streamlined look of a pair of black tights worn with your favorite little black dress this winter. It's a perfect idea for holiday parties and looks fabulous whether dressed up or down for complete hours of work.
Wear it both Forward and Backward!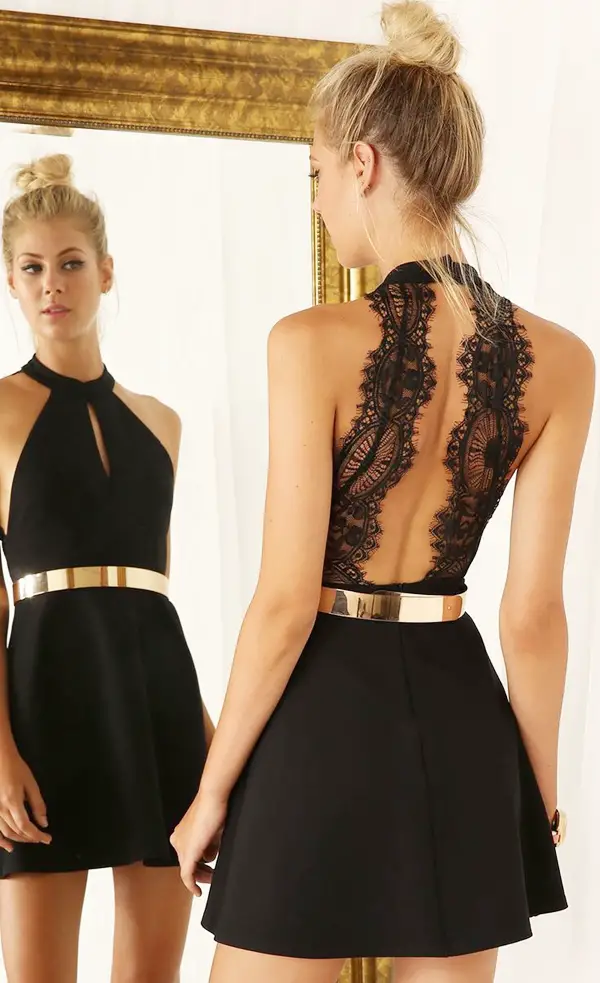 Beauties! Try to choose little black outfits with different necklines at the back, so that you can achieve glamorous look. Don't forget, to try on the dress backward first to make sure it fits well your curves. Then, add jewelry and accessories to create even more depth and interest.
A little Black Dress in Satin and Strapless Styles!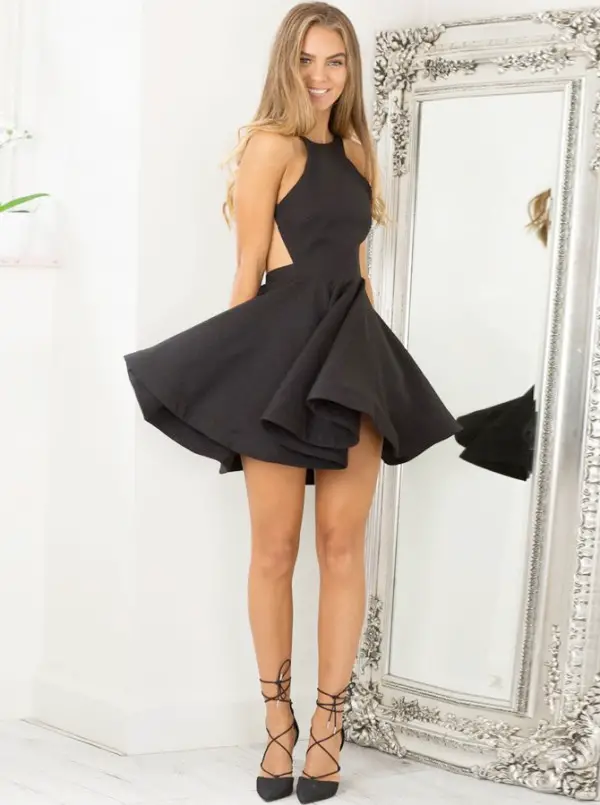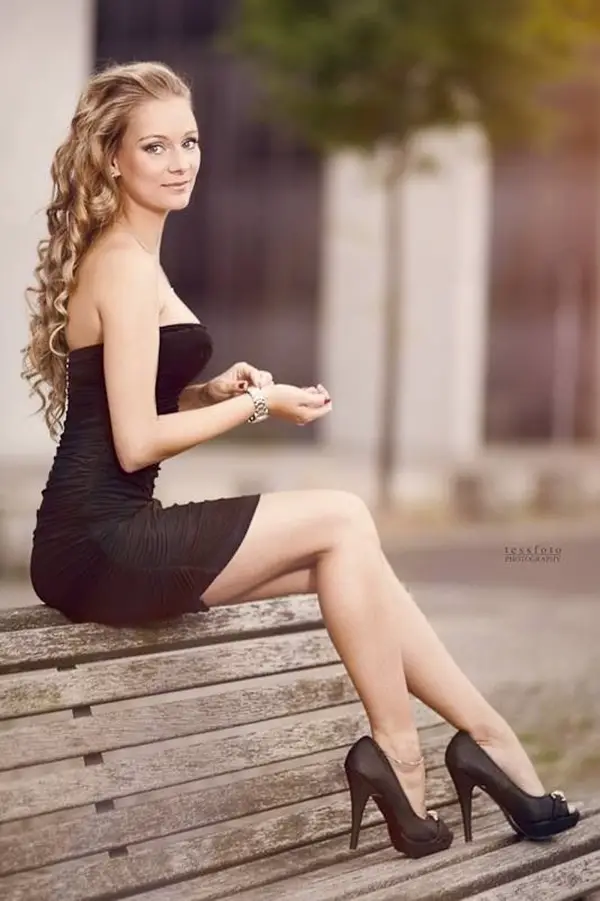 Isn't it, too simple to dress-up your little black dress with added pieces and accessories? However, one of the easiest options is to have a dress that is inherently dressy – just like a satin material or a strapless style cocktail dress with a long skirt….AMAZING COMBO! Adding bold, futuristic accessories such as – wide bangles, high heels give modern and fresh look.
Little Black Dress Layered over a Button-up!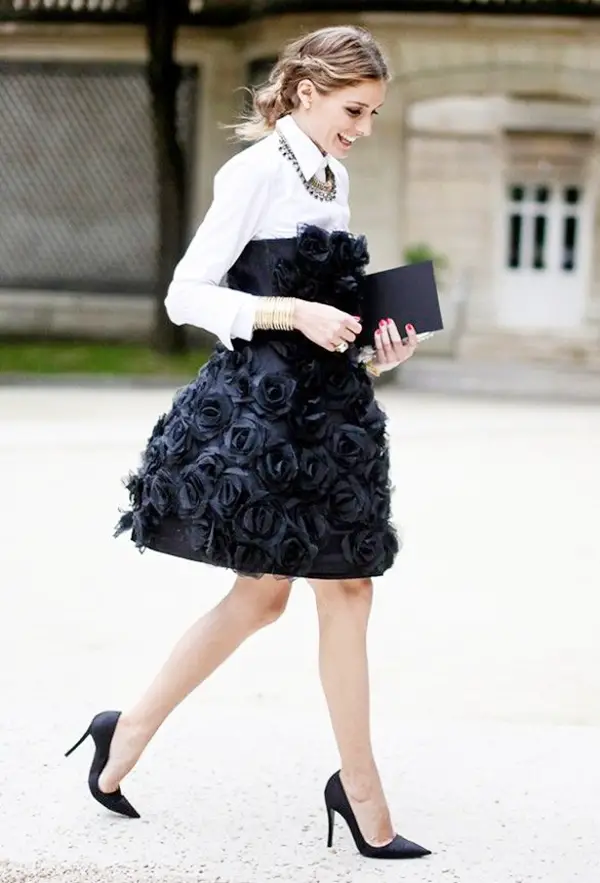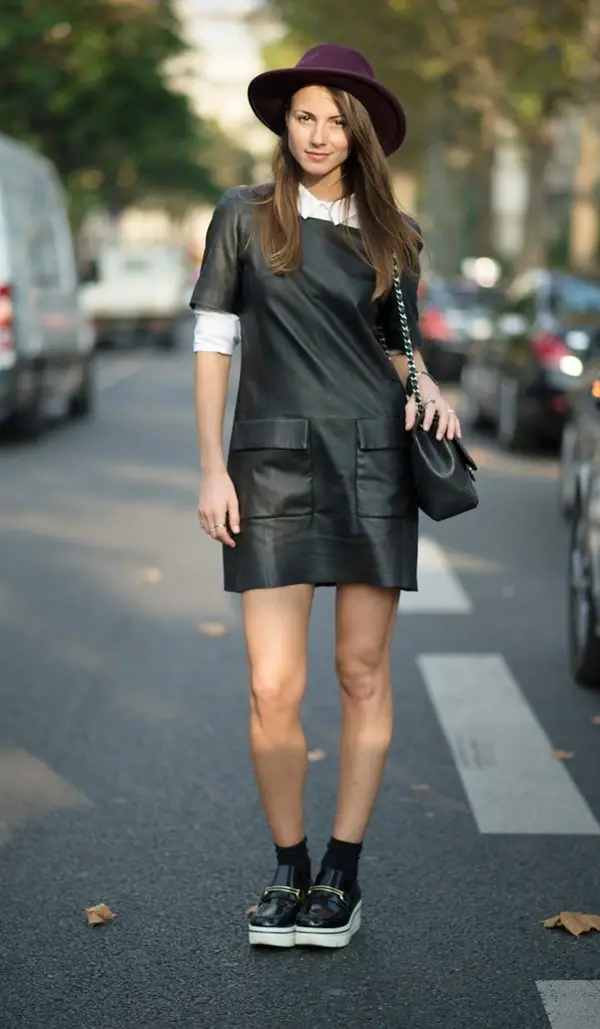 If you want to create stylish girly look for a cocktail party, choose to wear your little black dress over a button-up shirt! Eye-catching earrings and bracelets are a great thing to add to highlight your LBD.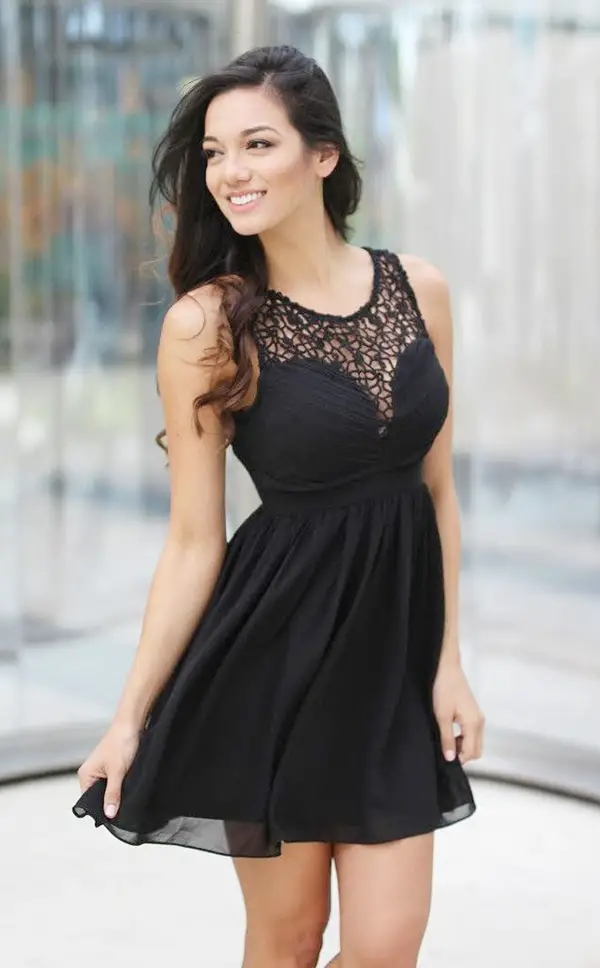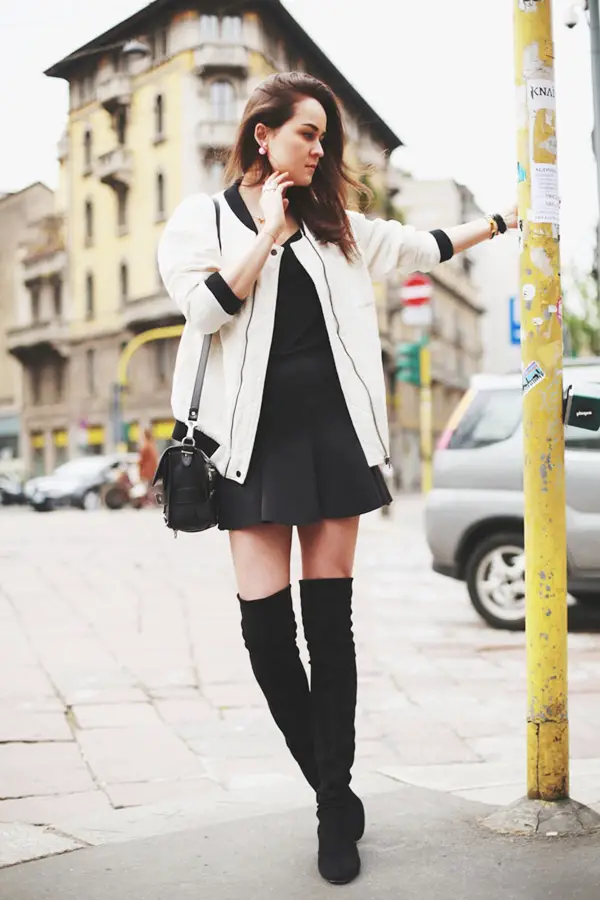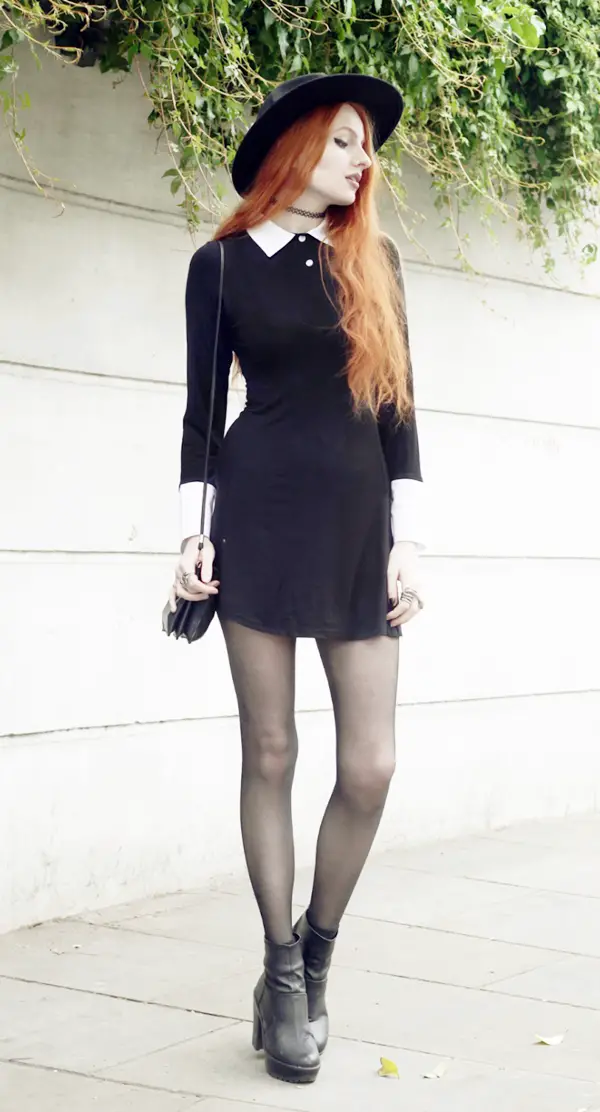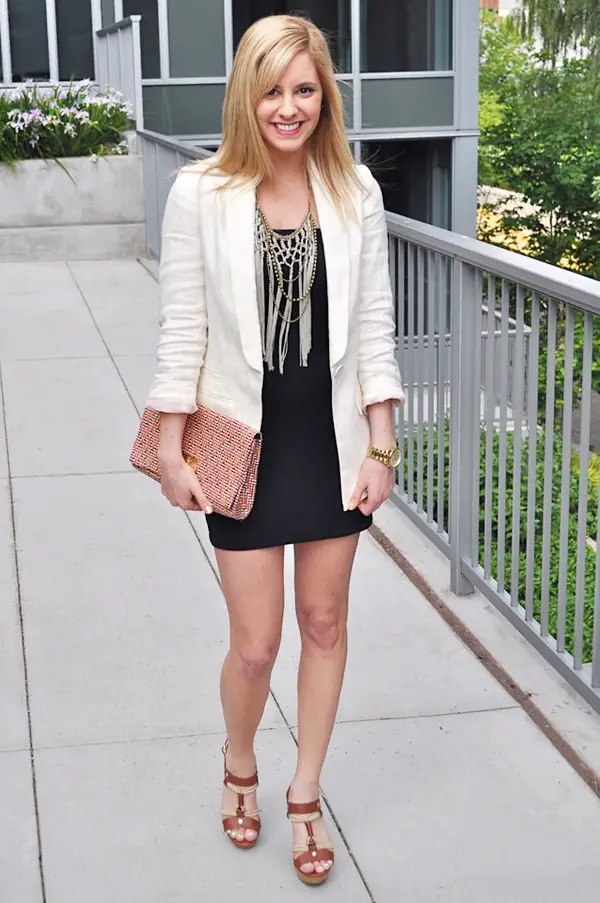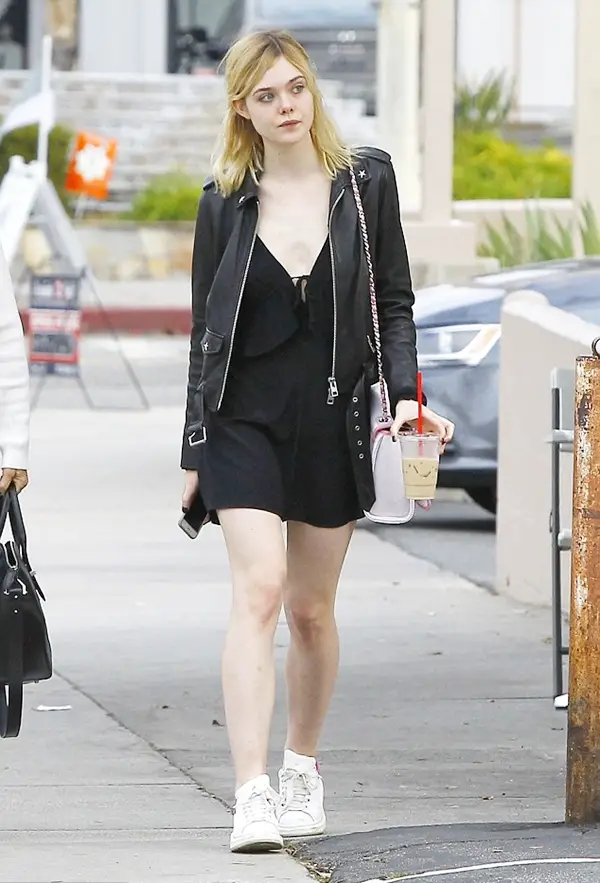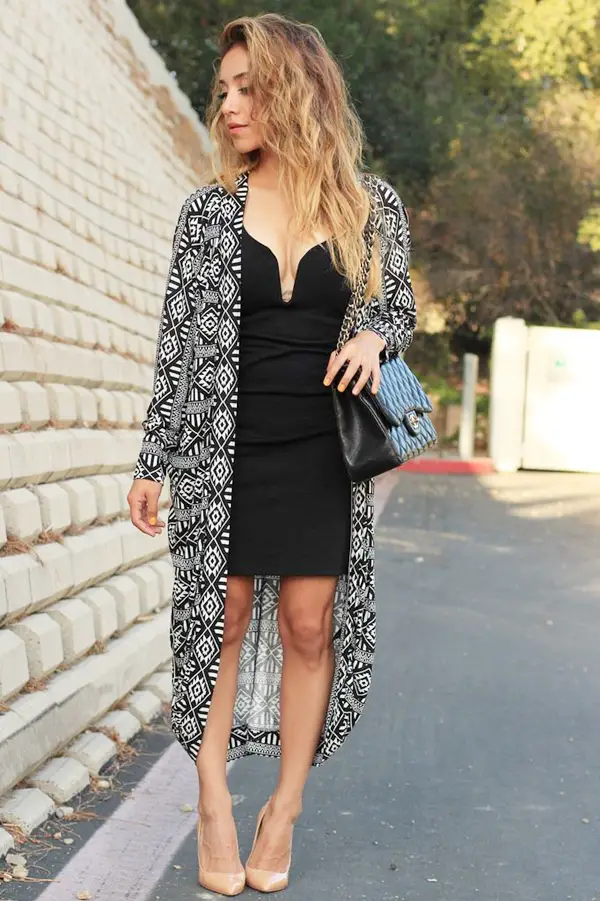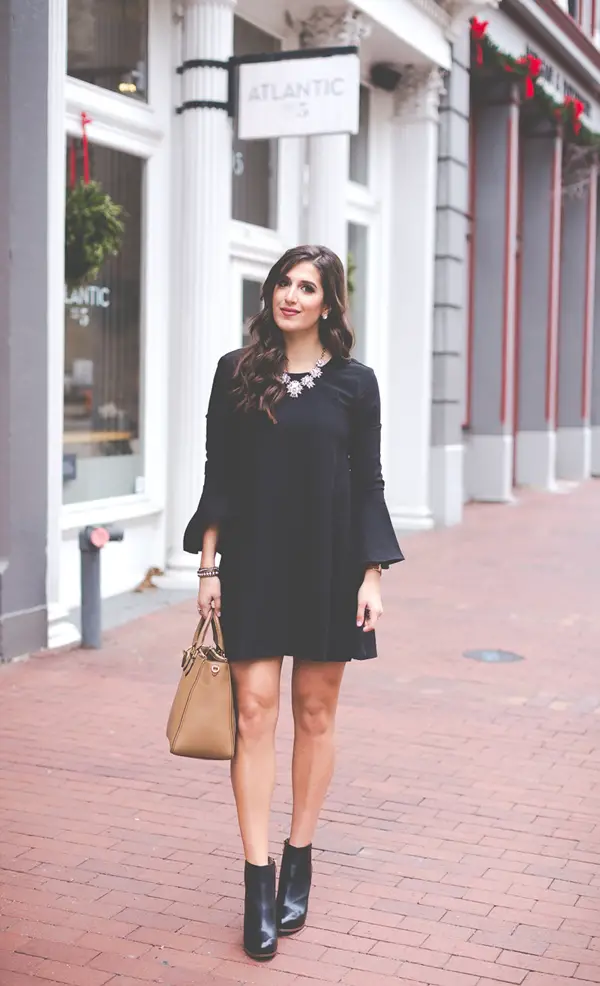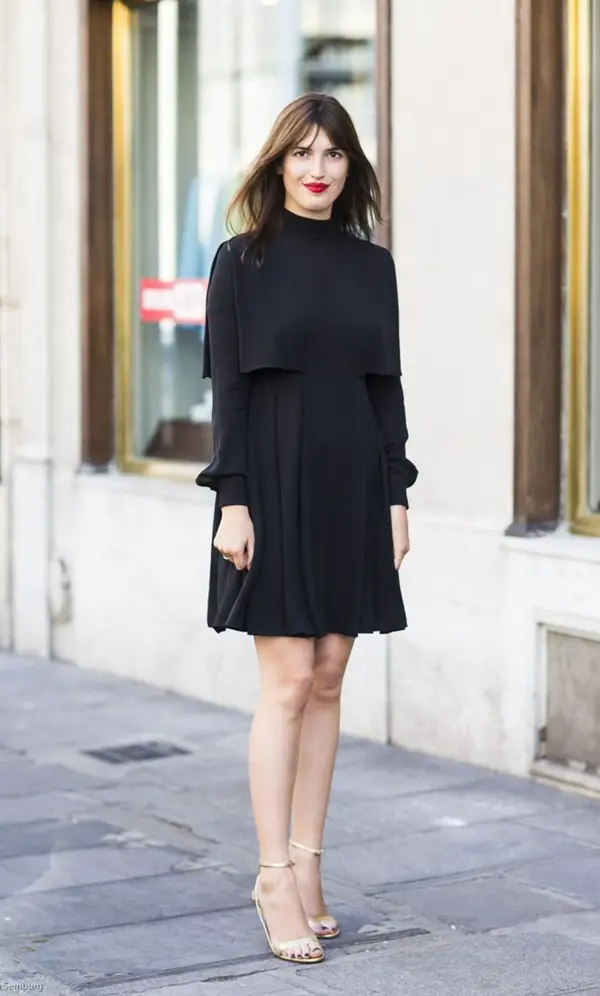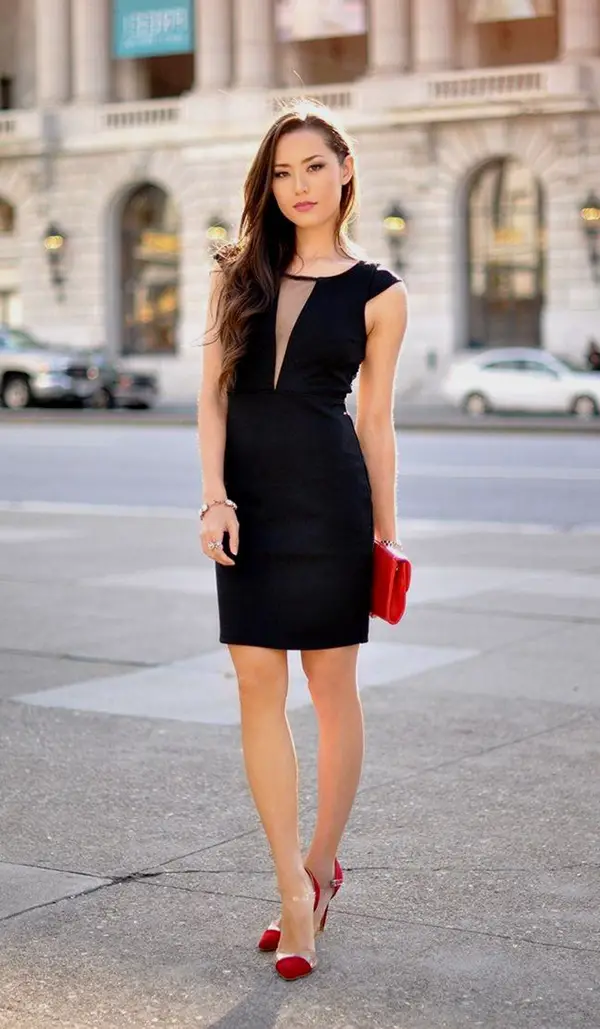 All above mentioned ways proves that if you're creative, you'll never ever have to wear your favorite little black dress in the same manner twice. Yes, little black outfits are always counted as to deliver a best-dressed look without much effort. With your little black dress you will try this glamorous bling nail art designs. It can be rightly said that it's the ultimate fashion piece to have in your winter closet. So, always shine like a star whenever you step out!!