Abstract paintings have a huge number of fans and you must be one of them. These abstract paintings have a special touch which transforms your interior interestingly. With such influence, abstract paintings are quite heavy on pocket.
Do you want to have one of such abstract art for your home? Here is the best idea to get beautiful abstract art at a minimum cost. Yes! You heard it right. It is possible to save money if you paint it yourself. Don't worry about how much expertise it needed. You can browse Easy Acrylic Abstract Painting Ideas to start your own painting. Also, here we present some Examples and Tips About Acrylic Painting. Check out
Easy Acrylic Abstract Painting Ideas
Watercolor style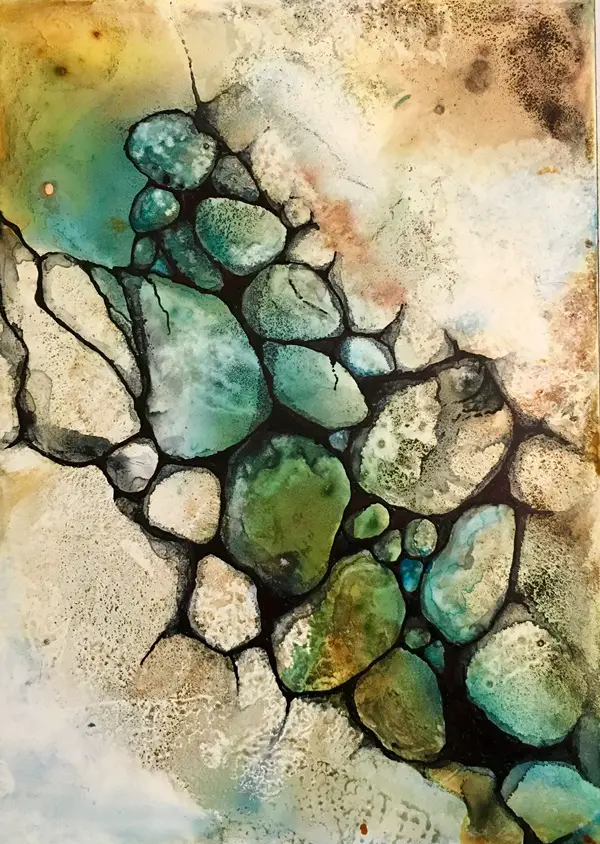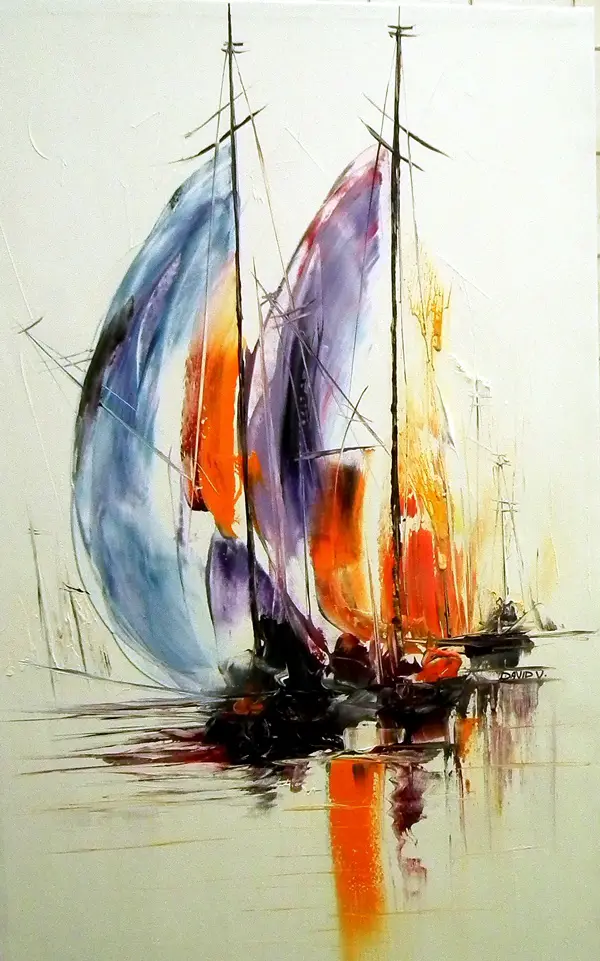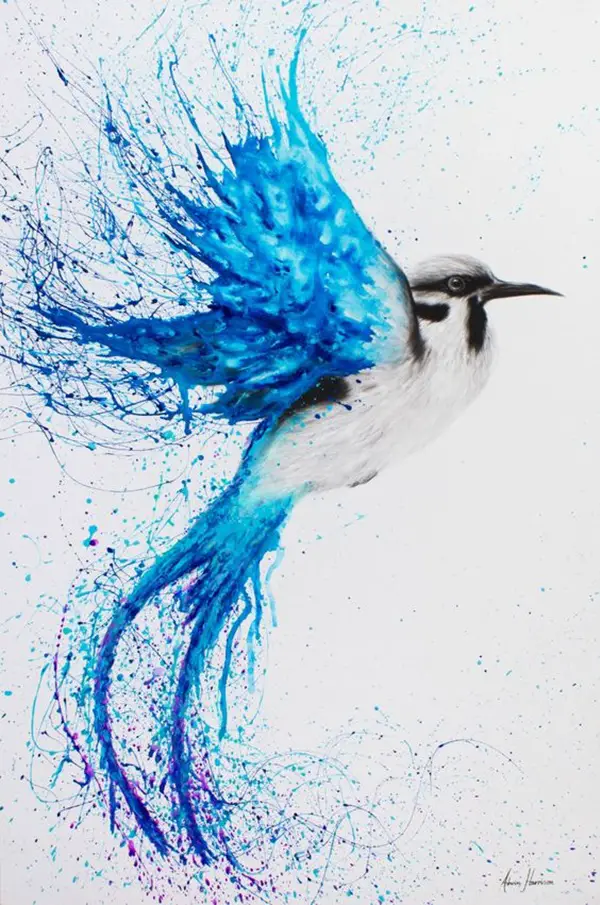 Take the canvas you want to paint and select the colors you are going to splash on it according to your wall background. Apply the base paint having a runny consistency.  You need to know that these colors fade as they dry.  Now you can take another shade to mix with this color.
You can go for sprays or drop paint drops on it. Mix them enough to look natural. Finished painting will have a watercolor type texture which gives the best acrylic painting for our wall.
Embroidery on acrylic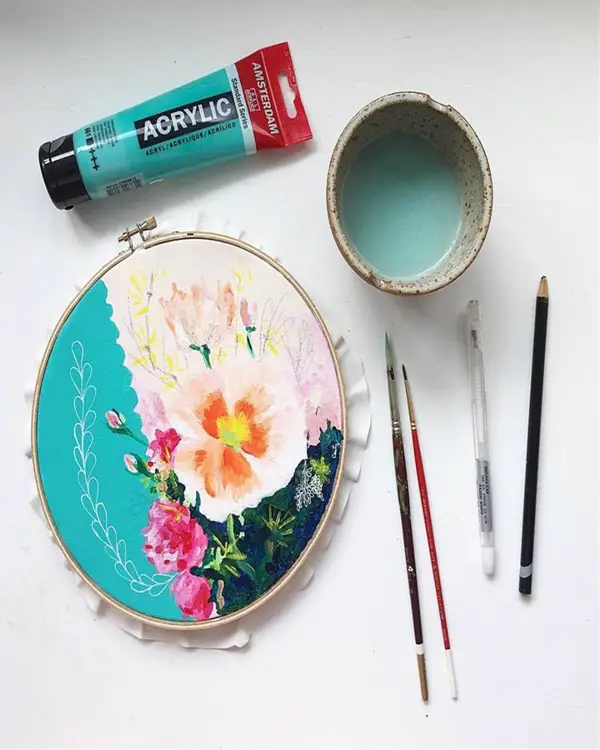 You can add a touch of your embroidery art to the abstract painting. Paint the canvas with brushstrokes and embroider name or quote over it with silk thread.
Inspired by animal print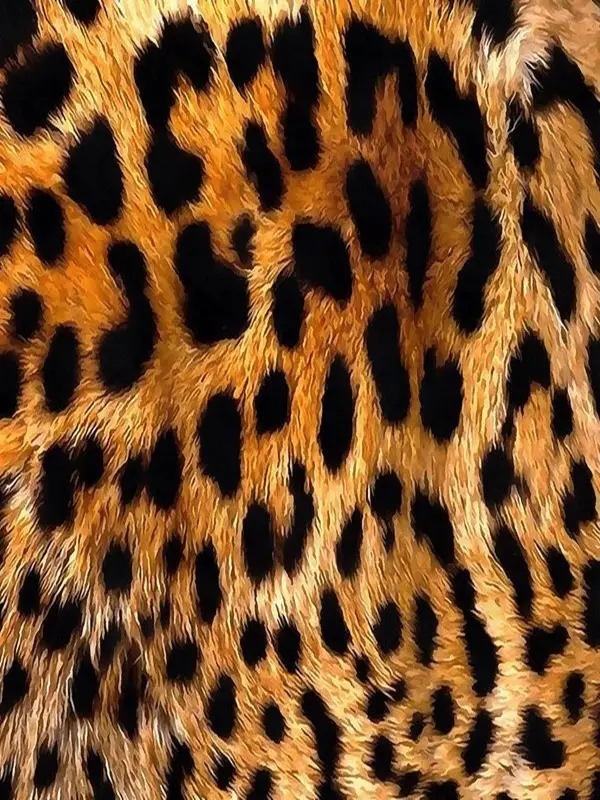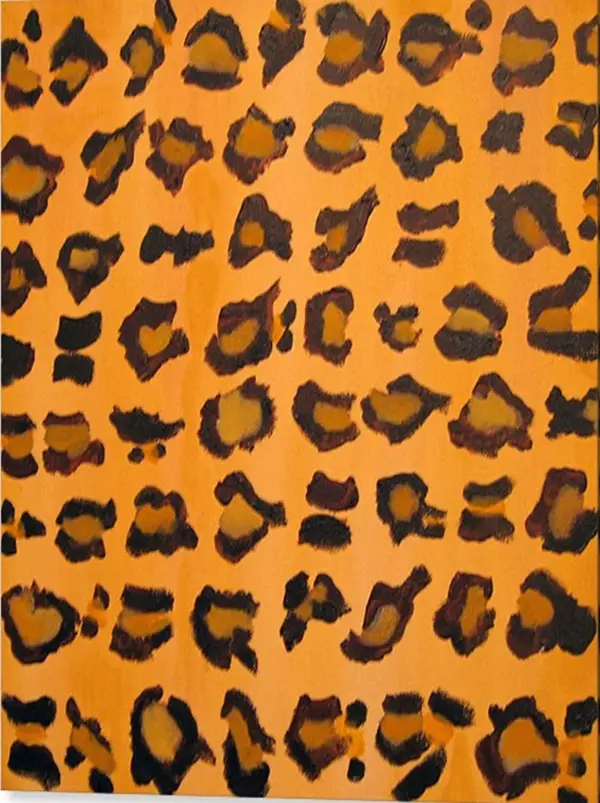 Animal print inspired acrylic painting mainly works on spots work. You can experiment black and white shade as these colors go perfect with any color wall. Clump the gray and black spots to create a strip. These strips look natural as the skin of an animal and give the abstract painting a fine finish. Also, take a look at these Artistic Abstract Painting Ideas For Beginners.
Short brushstroke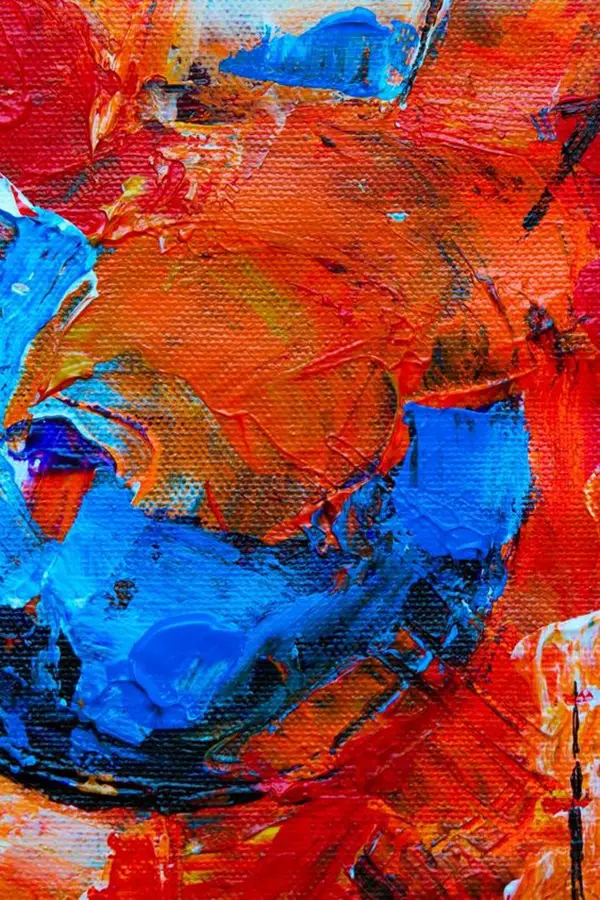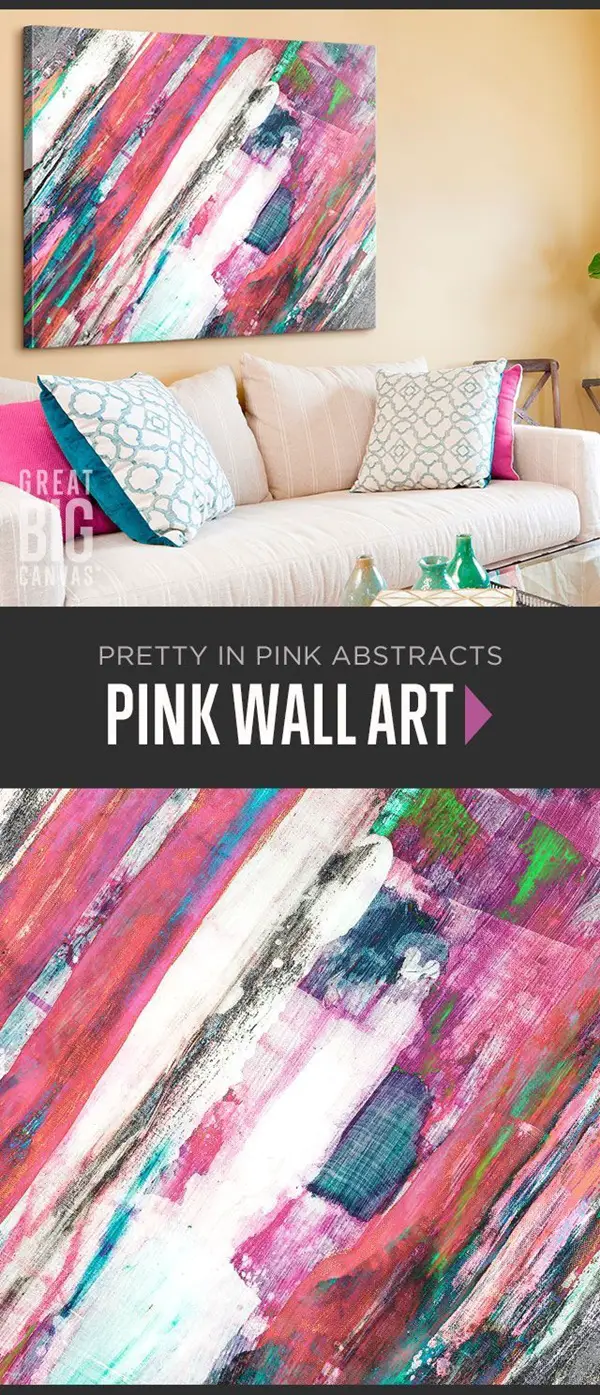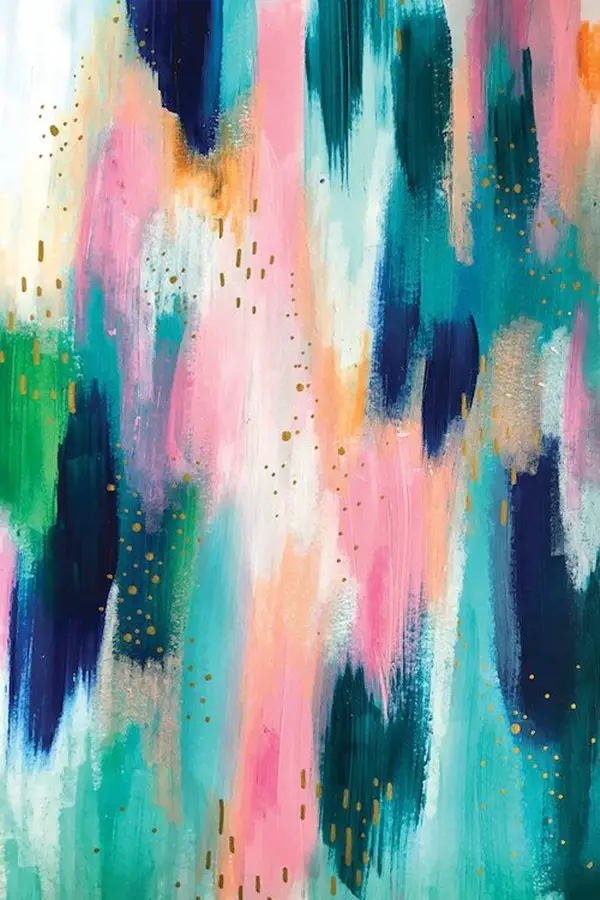 This will be a great technique to create a colorful abstract painting. You have to mix the brushstrokes of dark and light colors. Layering such shades over and over will give the depth illusion. You can create multiple frames with different pallet. It looks very attractive on the gray walls.  This is the most gorgeous one among all Easy Acrylic Abstract Painting Ideas.
Texture with leaf flakes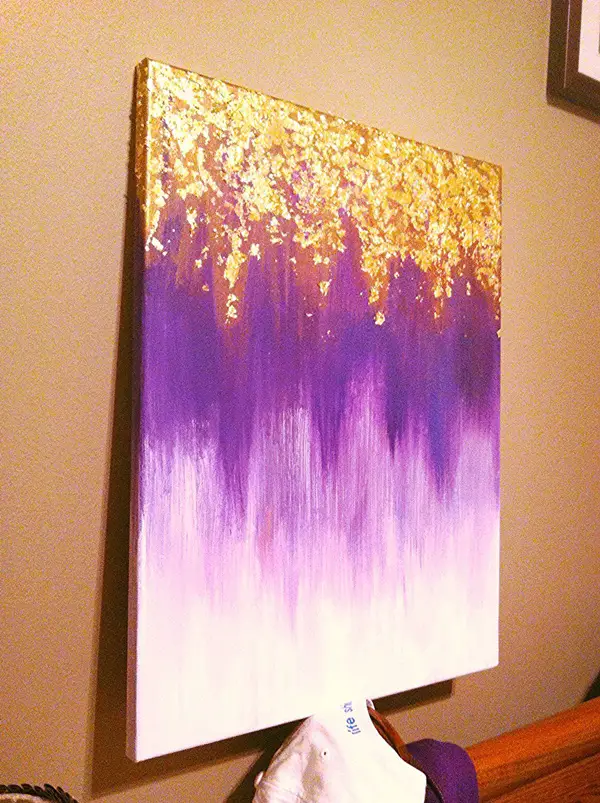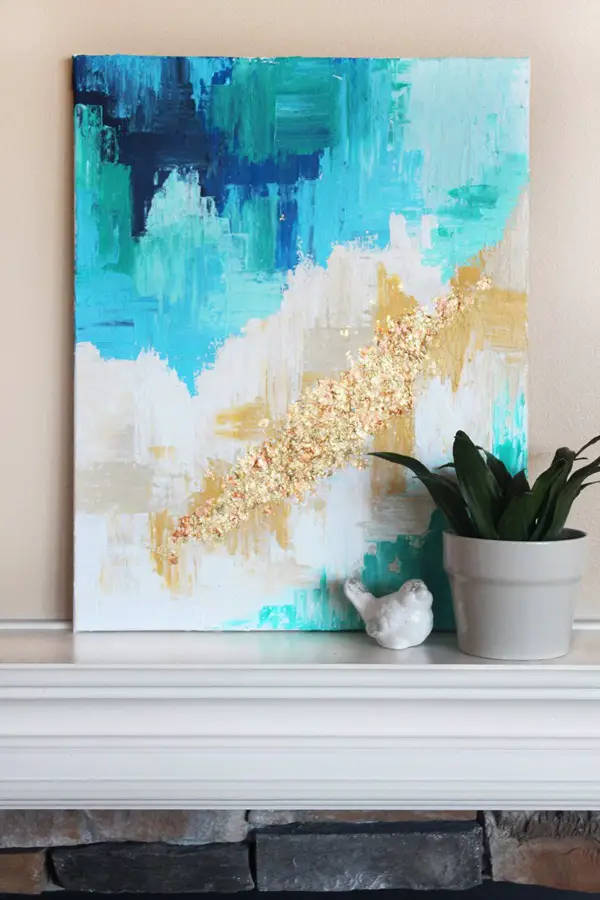 Are you looking for Easy Acrylic Abstract Painting Ideas that are elegant too? This is the best idea then. Once you prepare your canvas with white paint you now have to apply some glue to specific portion forming a random shape Now it's ready to stick gold leaf flakes on it. Mix and apply different colors around these gold leaf flakes whichever you like. You will love the finished product.
Using painter's tapes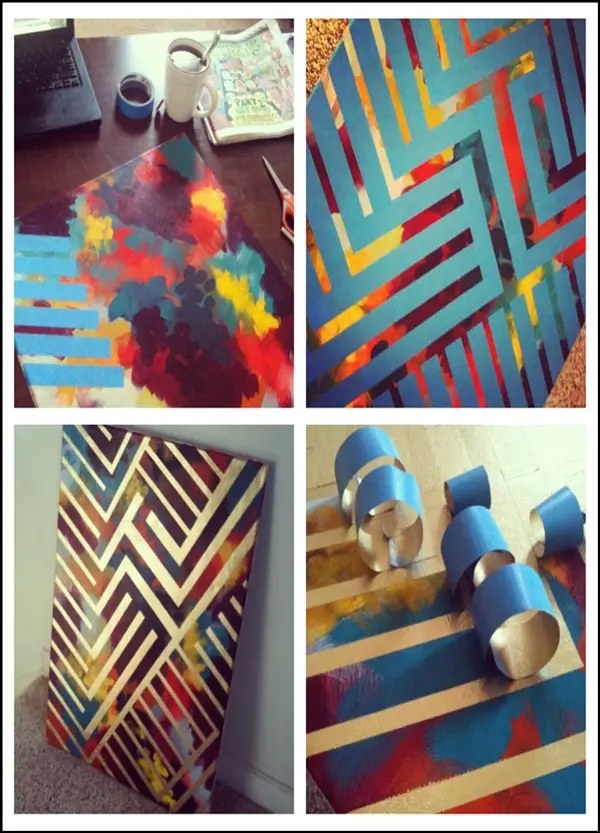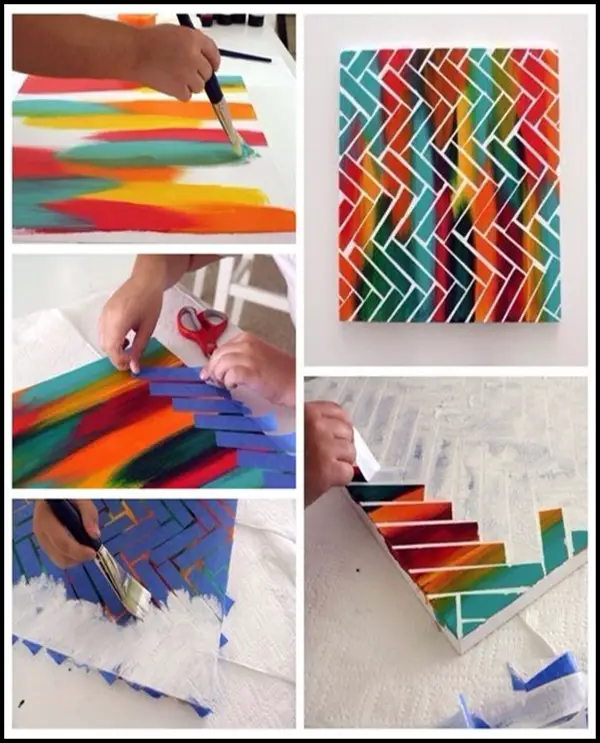 Other than the basic requirement of pain and canvas you will be needing painter's tape for this technique. First of all paint the canvas with various colors to create a colorful canvas. Once the canvas gets dried, apply the strips of painter's tape on it to create a pattern with gaps in them. Cover up these strips with white paint carefully. It's time to remove the tape and see the end result. Also, check out these Beautiful Acrylic Portrait Paintings Ideas and get painting-
Color boxes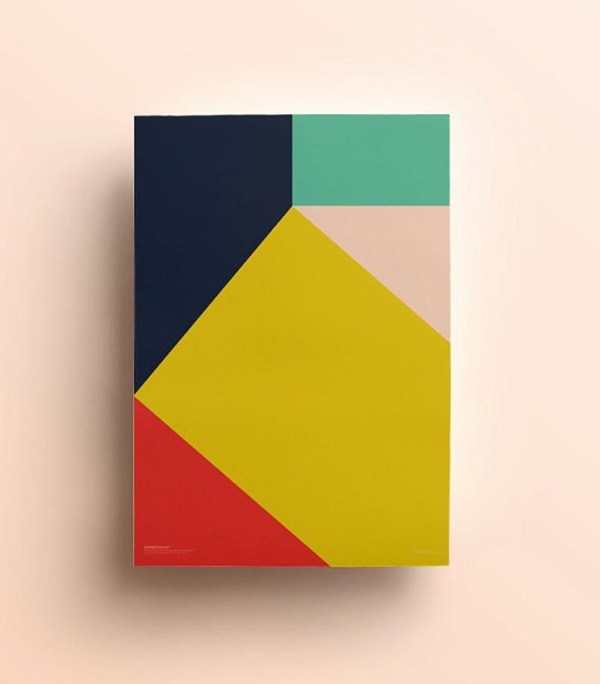 Draw light boxes on the canvas using pencil and paint these boxes with a different color. You can stick to a color family too. It looks amazing to hang on the wall.
You must first try to work on the painting techniques before jumping to your actual Abstract painting. The technique of dry brush, washing, stippling, splattering, dabbing and knife painting are some of those essentials you need to get a hand on. These techniques together can give jaw-dropping results.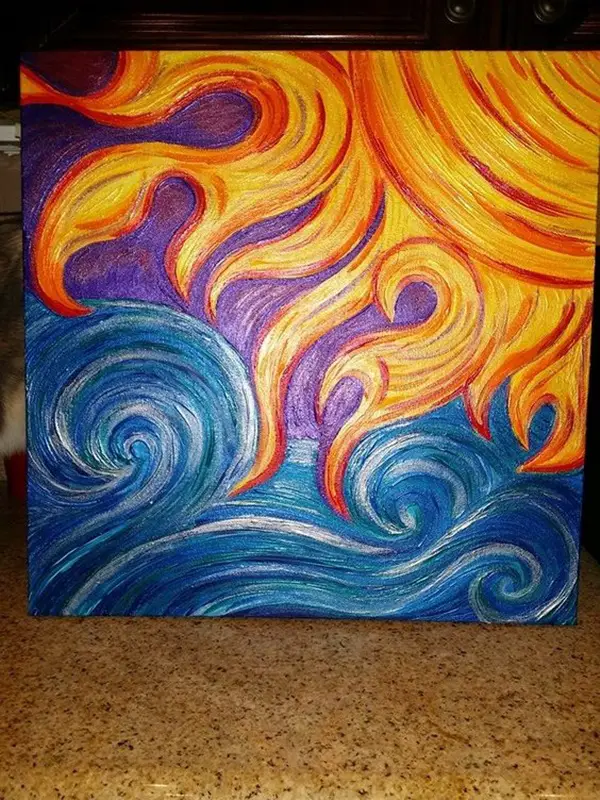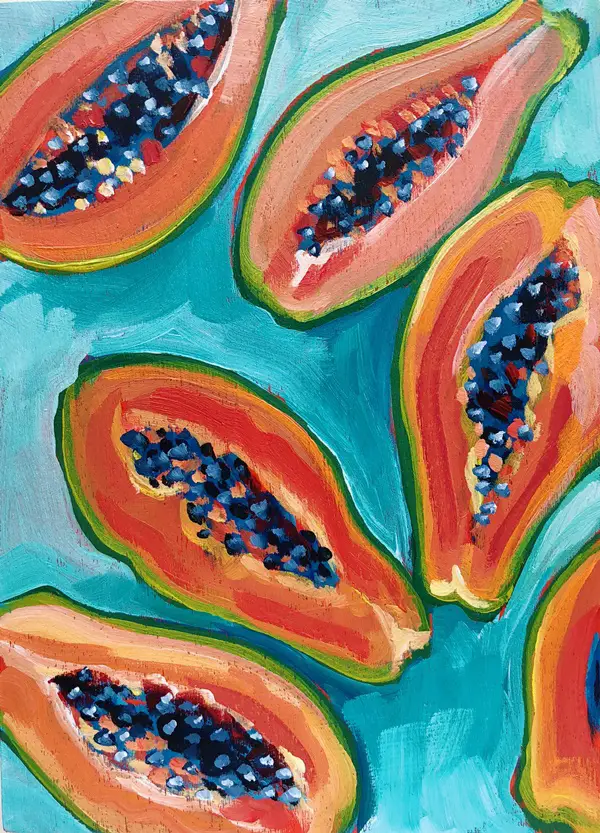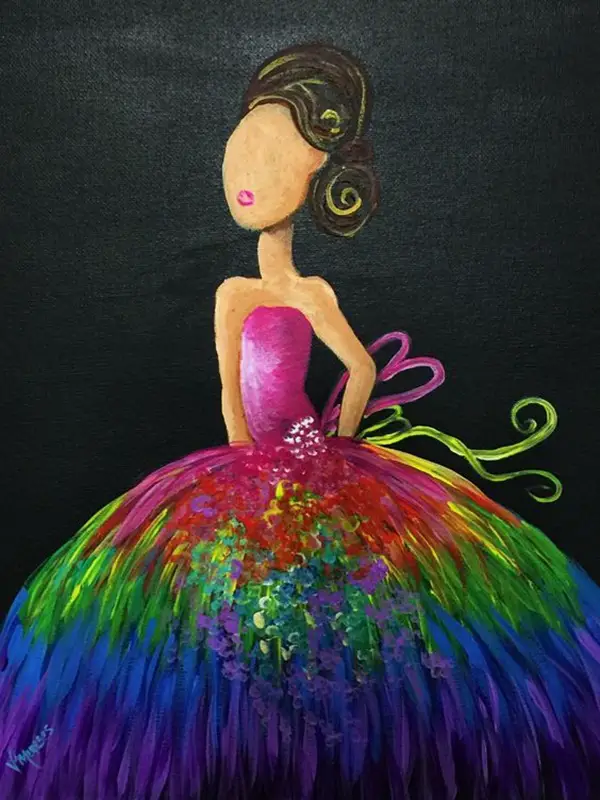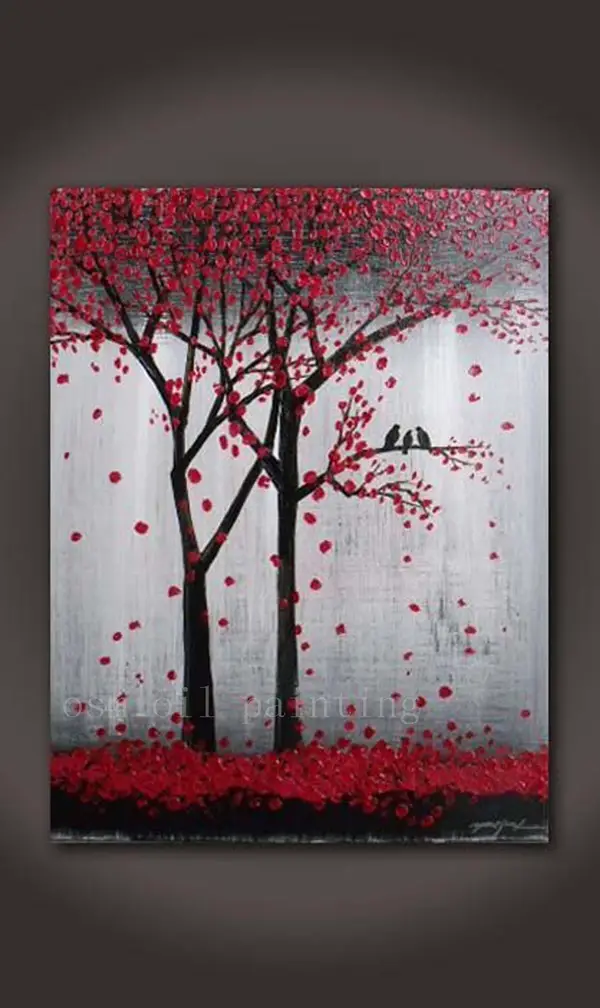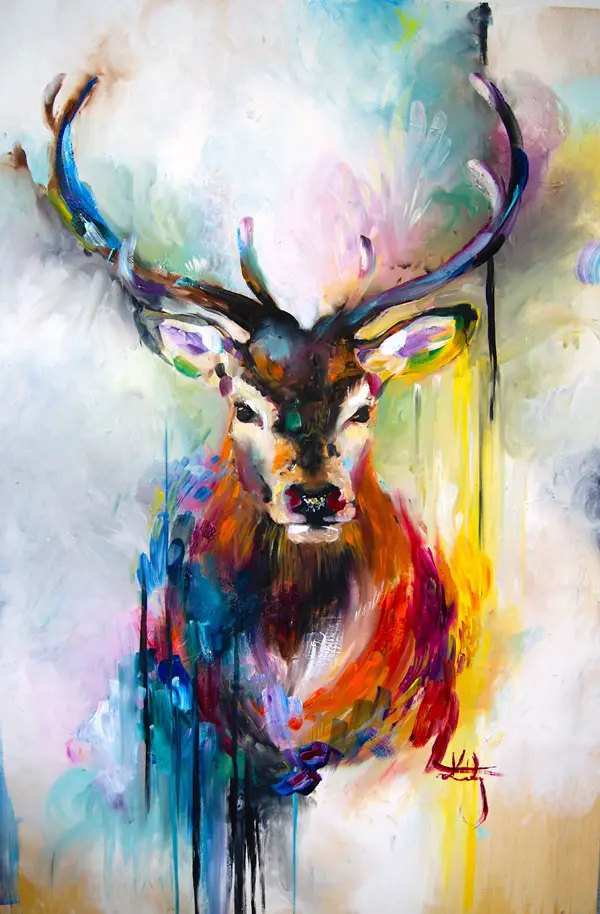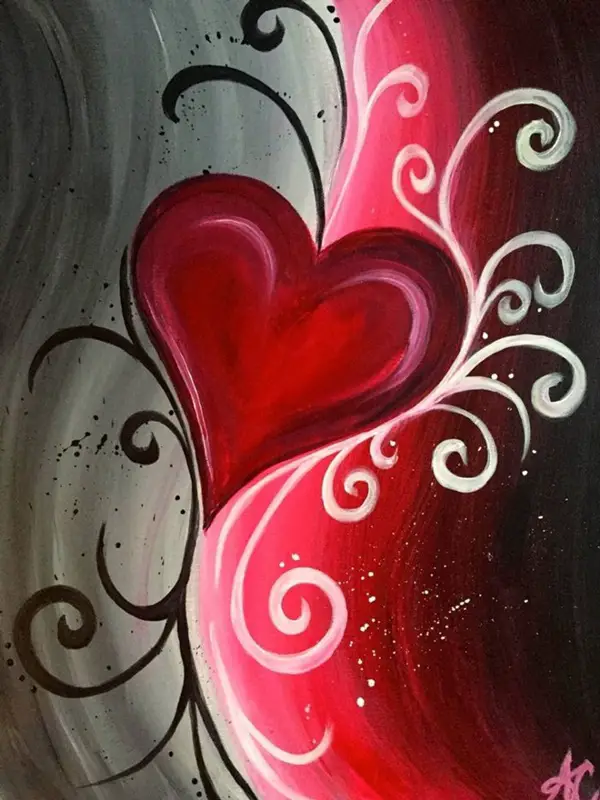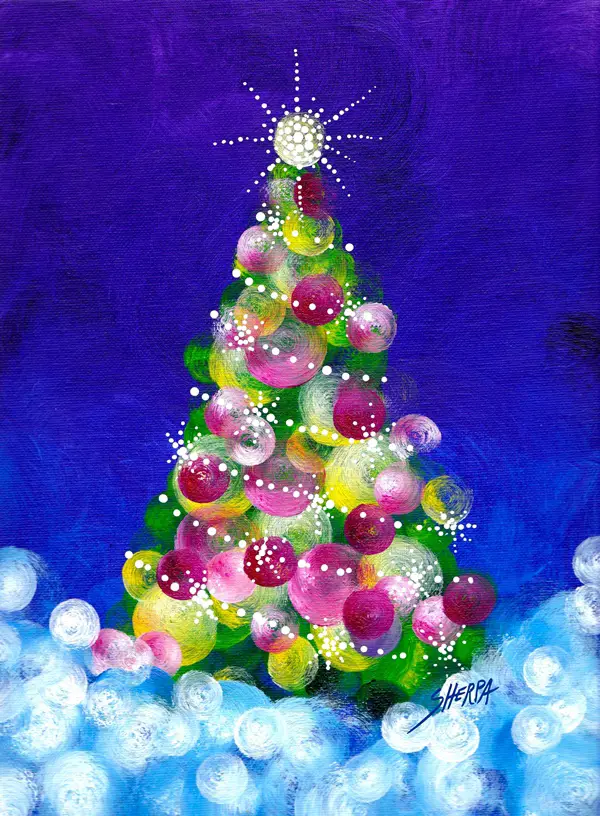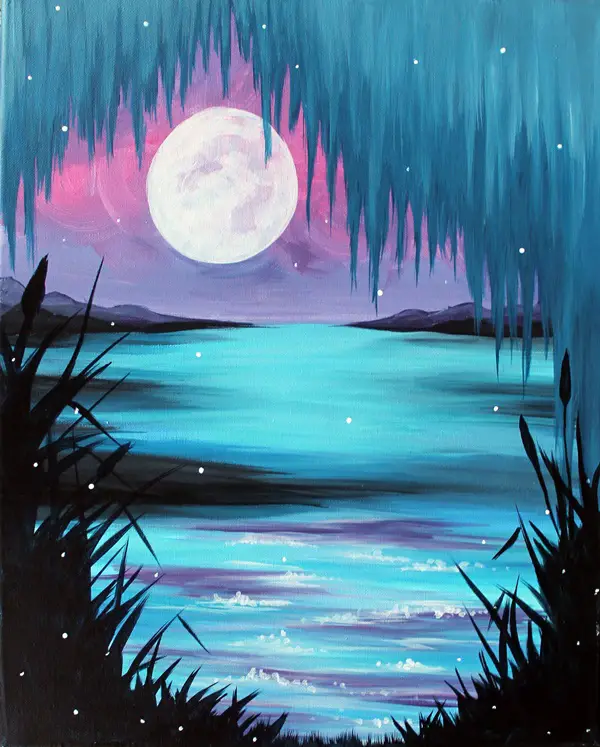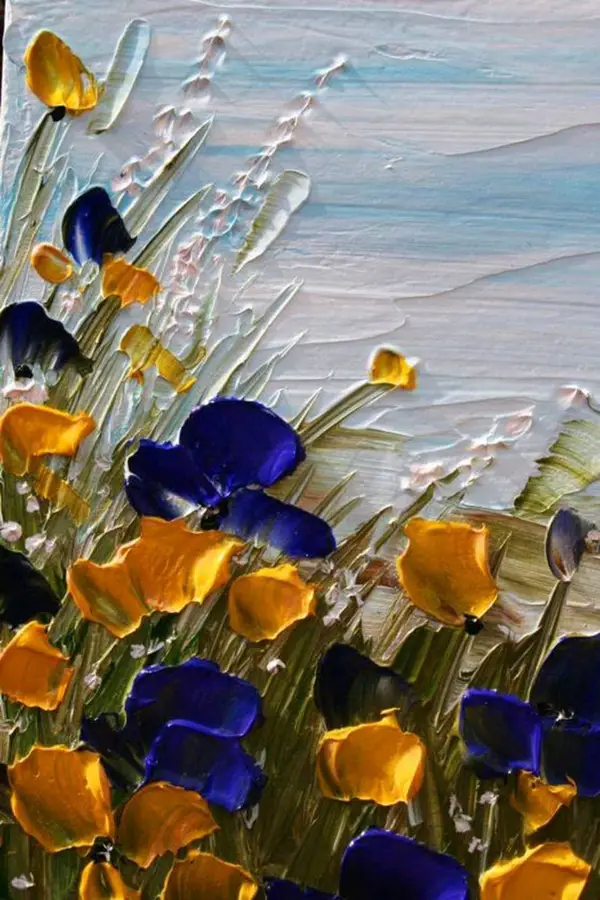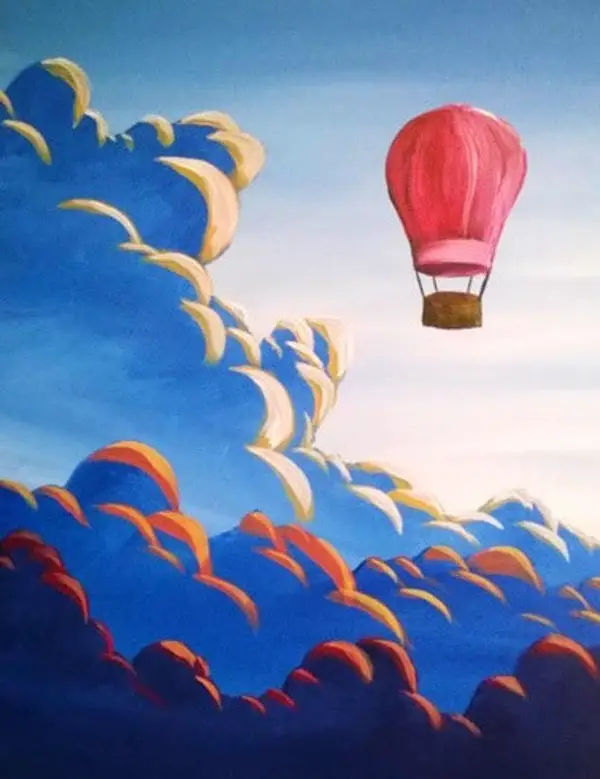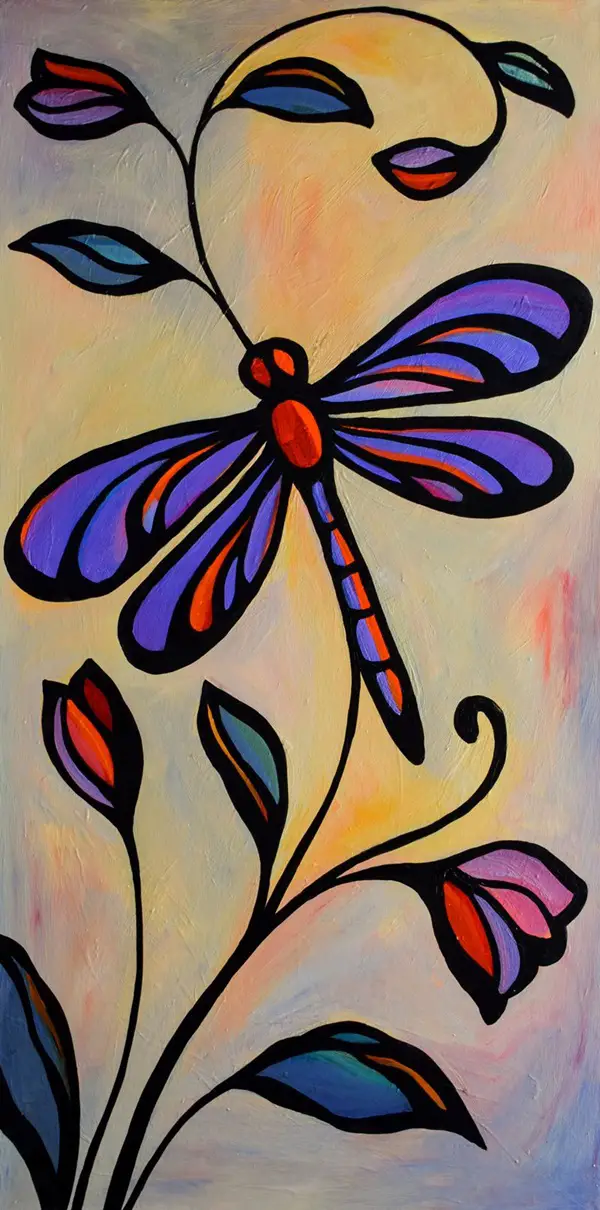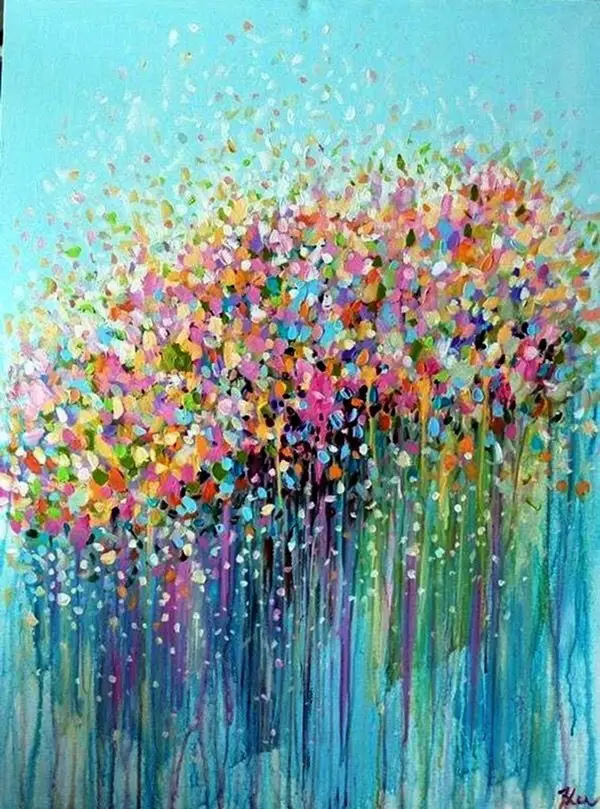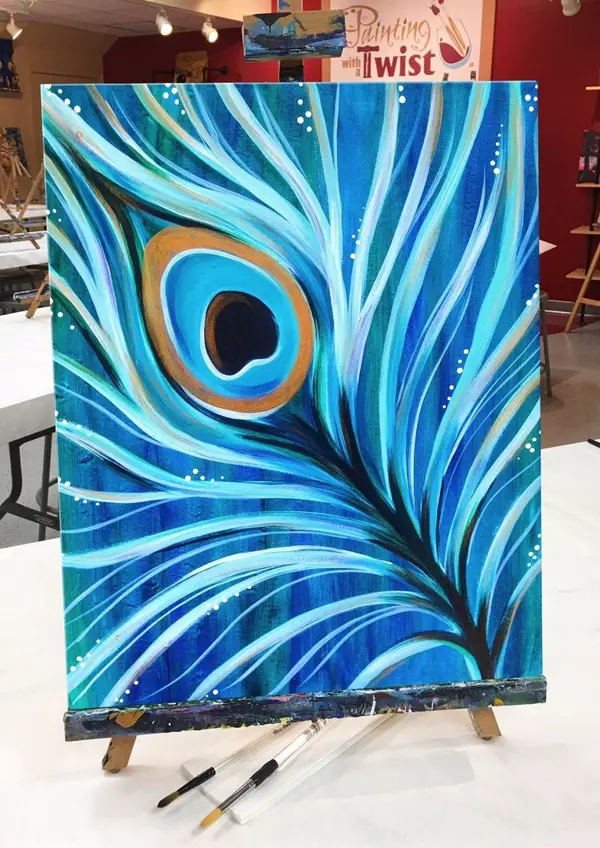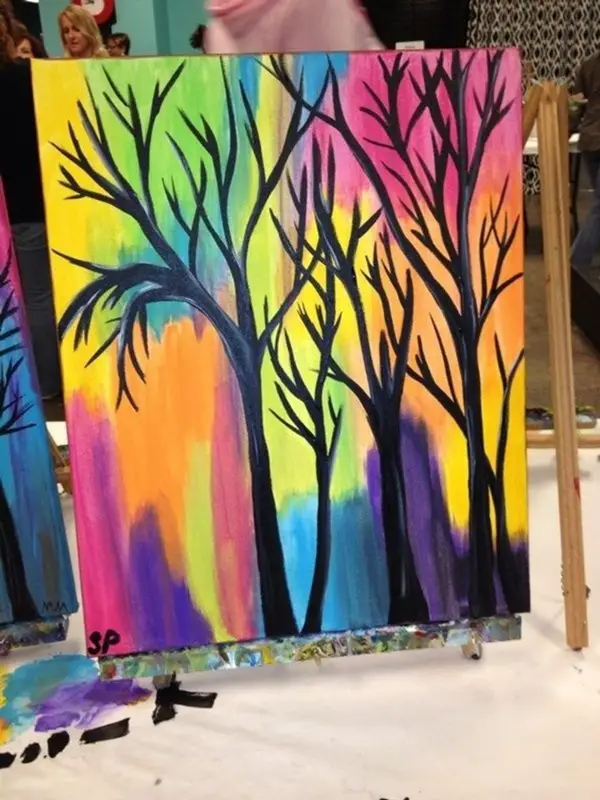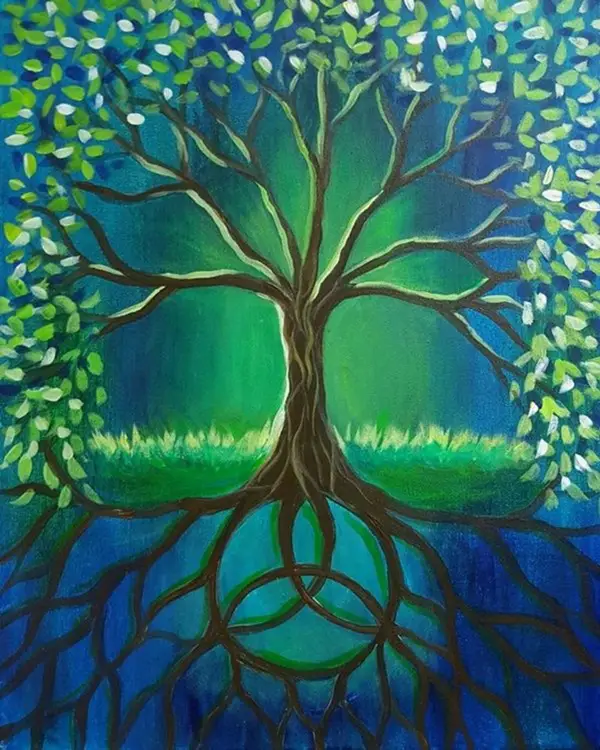 You can learn these techniques and come up with a unique masterpiece of an abstract painting. Above Easy Acrylic Abstract Painting Ideas is the basic art you must try your hands on. These own art of abstract painting will give you satisfaction for your inner artist as well as save your money. You will slowly grow your own acrylic techniques to enhance the end result of your painting. Also, here we have some easy acrylic canvas painting ideas. So let's get started with the paper and paint to make your art live.