Deciding on what is the perfect decor for your Christmas tree can be a strain. The best Christmas tree decor ideas can be from traditional to flowery and can have golden hues with red ribbons to silver ornaments and rainbow theme. Are you tired of all the traditional ideas of Christmas decorations? Do not worry, because here we are giving you some elegant, unique and trendy Christmas tree decor ideas.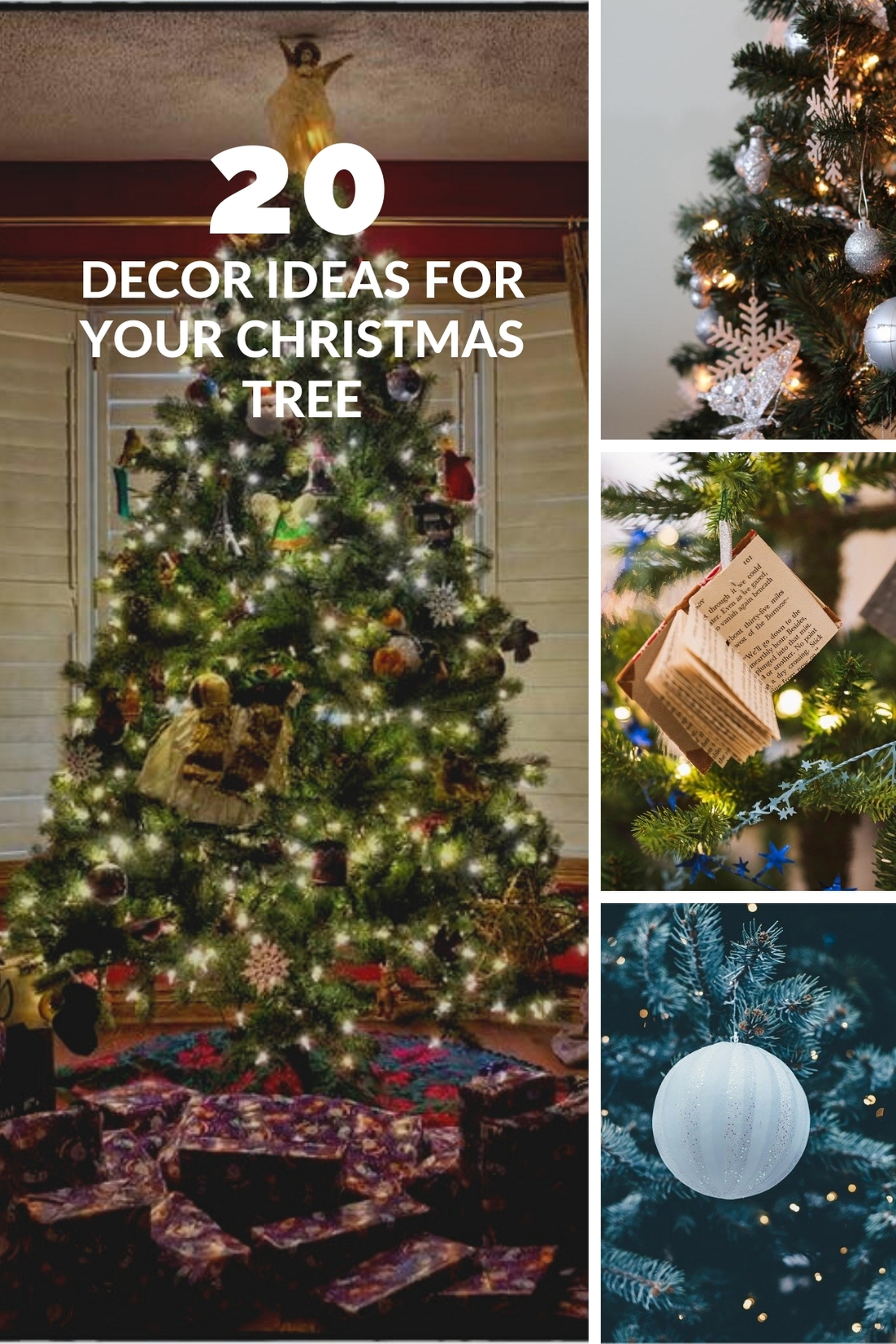 A memory-ride through photographs
What better decor can you think of than upright and personal? Give your family, friends and beau a memory tour by decorating the Christmas tree in your house with some nostalgic photographs. Put the dates on those memorable pictures, combine the photographs with nice and big ornaments. You can also put some important dates on the ornaments themselves and make it memorable!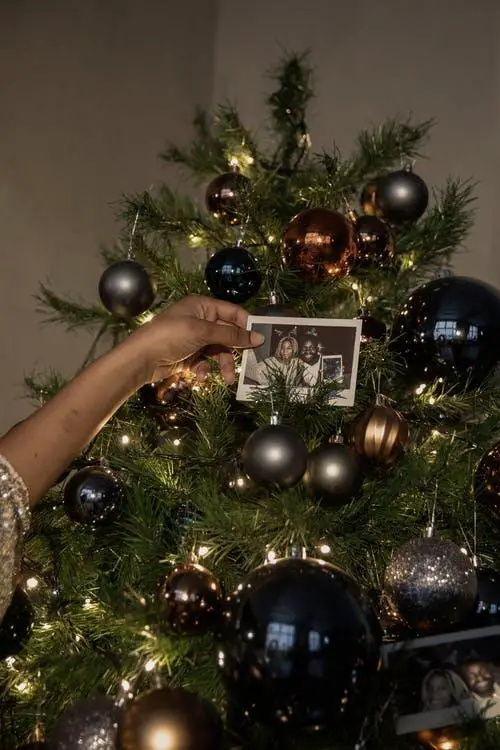 Be a safe player with ready-made toys
If you are someone who is trying to move away from the traditional decor ideas, you can play it safe with cute amazing toys! Little Santa toys never go out of style. Pair Santa toys with bright stars and snowflakes, and you are ready to welcome your guest to your humble abode.
No hassle natural branches with sweet delicacies
This Christmas tree decor idea is for the kids and sweet lovers out there! Imagine having a Christmas tree at your home decorated with nothing but sweets like gumdrops, cookies, your favorite nutcrackers, and candies. Fill the ornament balls with smaller candies if you wish to surprise the kids at your home. You can also keep the nutcrackers by a sideboard next to the decorated tree!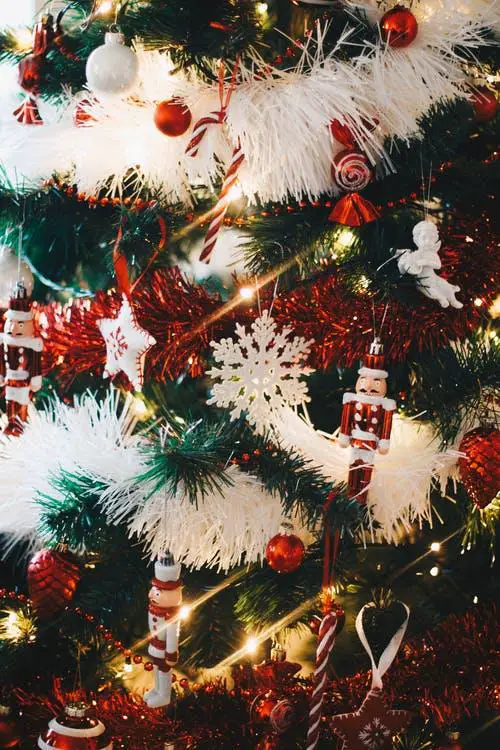 Make a colorful statement
Going by colorful theme will give a blast of color to your room and Christmas tree. It does not matter if you choose a rainbow theme or various shades of a single color only, bold colors never go out of style. Take the ornaments of your choice and tie them in a beautiful sequence. Simple, right? Tie some beautiful ribbons around the tree trunk, and you are ready to welcome your guests.
A book lover's treat
Are you someone who loves the smell of a new book? Then, my book lover friend, we have the perfect Christmas tree decor ideas for you! Hang some miniature versions of your favorite book from the tree, and enjoy the day while reading your favorite book! Either buy some mini-books at the local store or make some of your own with a handful of chart paper! You can put your favorite book on top of the tree. Interesting, right?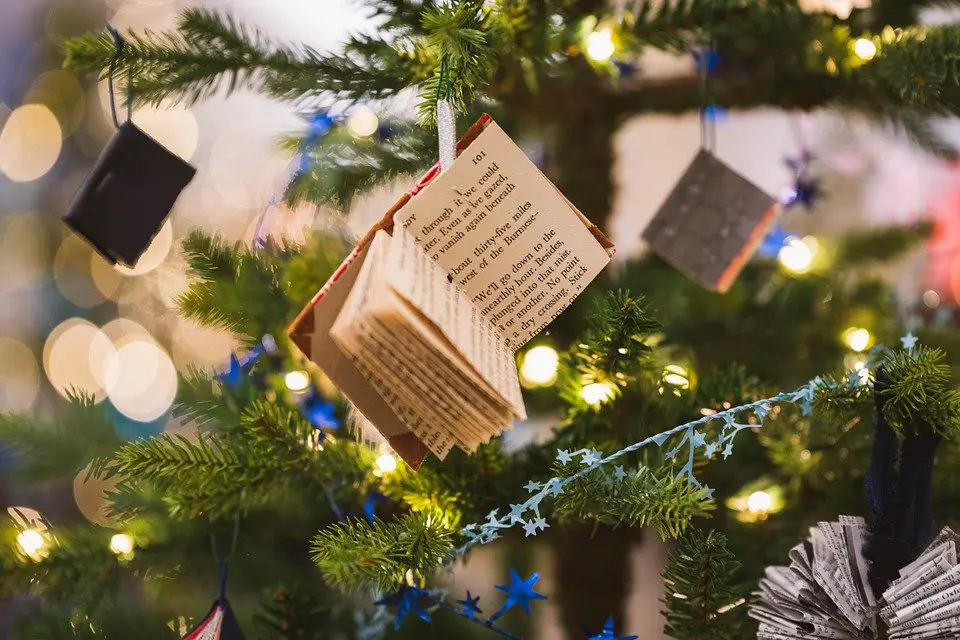 A classy food lover
Ever heard anyone say that they don't love donuts? Food-themed Christmas decor is trending, and our new favorite non-traditional ornament. Get some fake donuts or pizza miniature from your local store. Combine that with some tinsels, handcrafted wooden sugar cookies or even gingerbread! You are now ready to raise a toast to the food-lovers.
Touch of gold and red
We absolutely love gold and red! Do you? For this idea to come to life, all you need is some golden ornaments and red ribbons (or maybe the reverse? Won't know it until we try it!) You can choose some gold themed reindeer, or snowflakes. Pair it with a thick red ribbon and your Christmas is better than ever. You can also hang some small gifts (golden of course!) and make your Christmas tree best of the lot.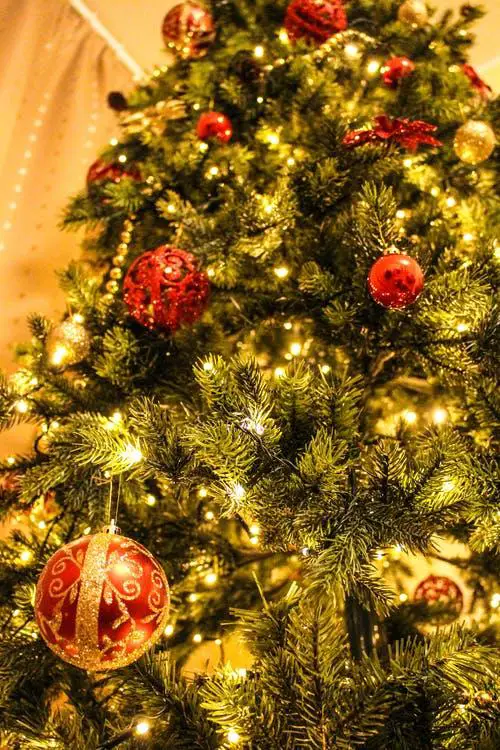 A flowery Christmas
If you are not afraid to try something out of the box, then why not go for a flowery decoration? Flowers add more color to your tree and to the room itself. Choose real flowers or those made of faux- it's all up to you. Your options are varied- you can choose roses, or small orchid buds and pair it up with a wooden star. Add some Bohemian and chic festive vibes with this idea.
Classy blue with elegant white
The classic combination of blue and white is simply soothing to our eyes. You can decorate your favorite tree with some blue ribbons and white balls. Or, if you want to add a personal touch to your Christmas tree, get a hold of some white ornamental balls with a blue sharpie. Put on beautiful patterns of your choice, and voilà! This decoration is super easy too!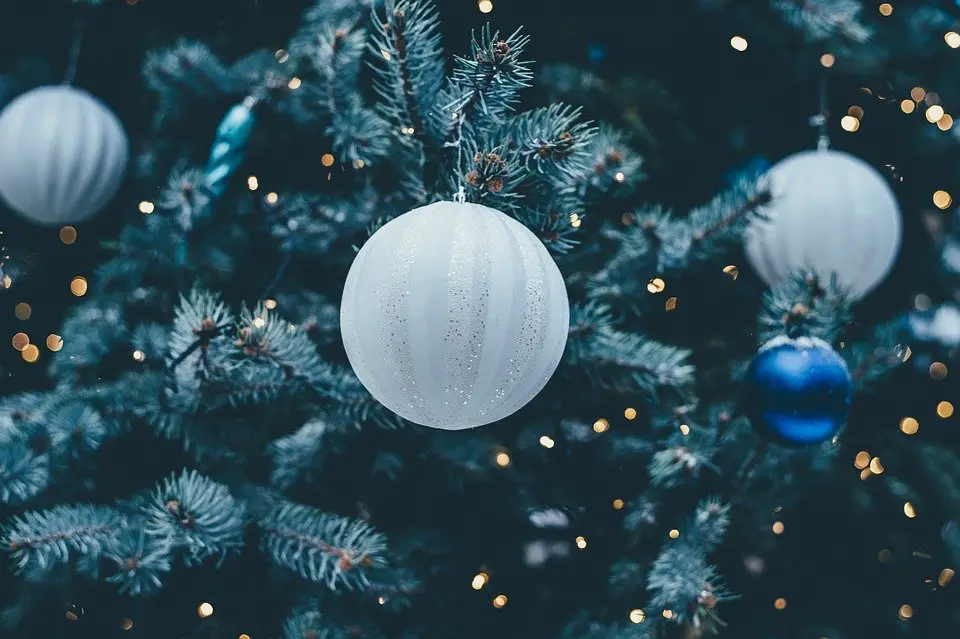 Cute and artsy pompoms
Another out of the box idea for your favorite day of the year is pompoms! These cute little fluffy decorations can brighten anyone's day. Choose some multicolor pompoms, and mix some different varied sizes of it to see your Christmas tree come to life.
Some fruits and some berries
Add some freshness to your Christmas tree with some fruits and berries. Wrap your favorite berries in cute little silver foils and hang them down from the tree branches. If you are fond of citrus fruits, you can dry them up before hanging them to your tree. This decor style is quite simple, yet creates a refreshing look.
Lit it up with fairy lights
This is the easiest decoration that can come to your mind when you think of tree decoration. Who doesn't love the glow of those tiny little fairy lights? Paired it with your tree, and have a bright and luminous Christmas ever! For this, you will not need much, only a few Christmas ornaments, a big light garland and that's it. Go for a single color, or multiple, this will not take your time at all. So, this Christmas tree decor idea is especially for all the busy people out there.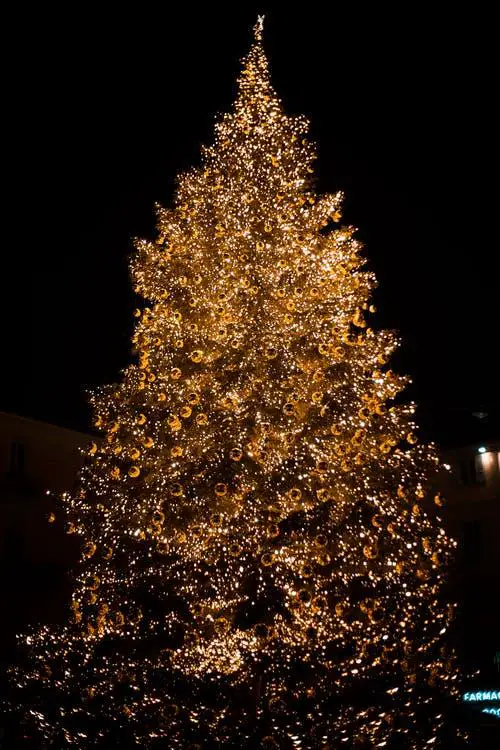 Gift of coziness all the way from Scandinavia
The Scandinavian decor idea has an aesthetic feeling to it. The minimal decoration brings out the natural color of the tree. It is a gorgeous decor with some simple garlands, cones and snowflakes. This cozy idea never goes out of style and will make your guests feel at home!
As white as snow
No other decor idea can beat the sheer elegance of white. This color is peaceful and combined with your lush green Christmas tree, and it is a pair made in heaven. You can choose white or even silver. Just grab some white ornaments, silver snowflakes, diamonds, to decorate the branches with. Finish it off with a big fat silver star on the treetop. You can also hang some smaller branches with silver decorations in a basket next to your tree!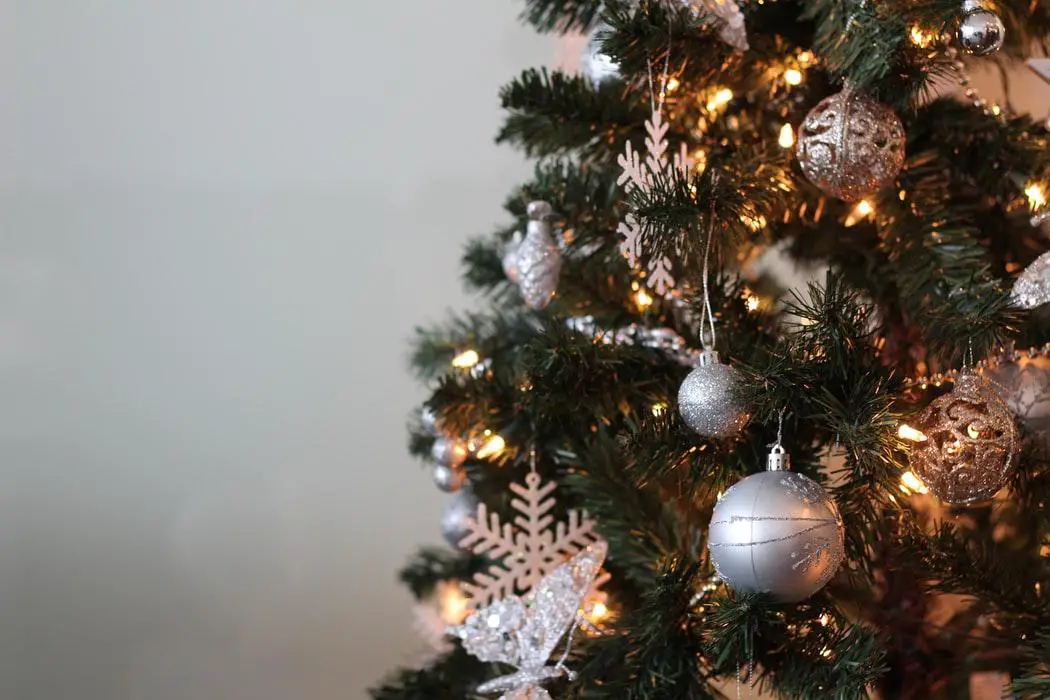 Recycle and reuse with paper ornaments
This Christmas tree decor idea is dedicated to the nature lovers. Paper ornaments are pocket friendly, recyclable and can also bring the family together. Why? Because you can make these at home! Make small newspaper balls, or paper stars and paint them with your favorite color. Try out ribbons with handmade paper, and make some garlands too!
It's plum, not red!
You can choose a non-traditional plum shade instead of the traditional reds. Plum stars, tinsels and garlands are all beautiful to look at and have a fresh cozy feeling. You can also pair these with some pink rose buds to create an Earthy feel.
A wall Christmas tree? Why not!
Ever tried a wall Christmas tree? No? Then try it now! You will not need an actual tree for this idea to work. Just decorate the walls of your room with some ornaments and tree branches. Put the branches from small to big, from top to bottom, and there is your Christmas tree, right in front of you! You can also create a wall Christmas tree with your favorite pictures or even stickers. No pocket pinch at all!
One for the metallic!
Metallic colors, like copper, navy are the new wow factors that will brighten up your Christmas tree in no time. To bring out the metallic ornaments, you can pair them up with beautiful silver or gold ribbons and also some bow-ties. Your guests will be mesmerized by this creativity.
Royal and vintage with more sparkles
This Christmas, bring out the royalty in your home with purple and sapphire. Pinch some gold and sparkle with them, and it is royalty redefined! If you want to go a notch higher, then add some jewels (sticker jewels obviously!) to the branches and stems. The vibes of royalty will shine through your home and your guests will be left talking about it for a long time.
Make way for a woody birdhouse
How cute will it look to your toddler when they see some miniature birdhouses hanging from his favorite tree? These wooden decorations are amazing to look at. You can place some toy birds in the mini birdhouses too and watch the kids as they enjoy themselves. Tell the youngsters to splash their favorite color to the birdhouses, and their joy will have no bounds!
It is never too early to start preparing your Christmas tree. In this guide to Christmas tree decor ideas, you will find something for everyone, because Christmas is for all, right? Replace the traditional decor and use some beautiful alternatives. Make your tree Christmas ready and create some Instagram-worthy decorations! Merry Christmas!