Gray Bedroom Design with Cool Bedding!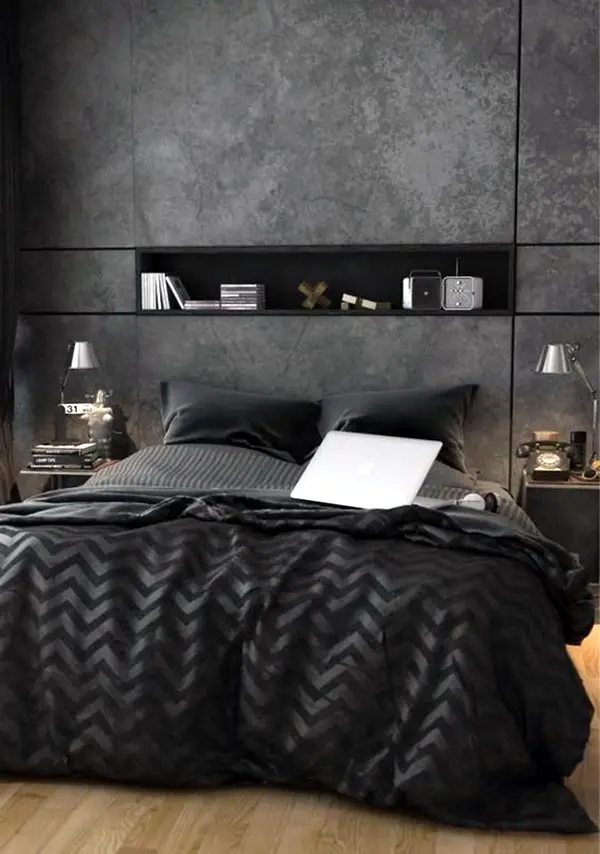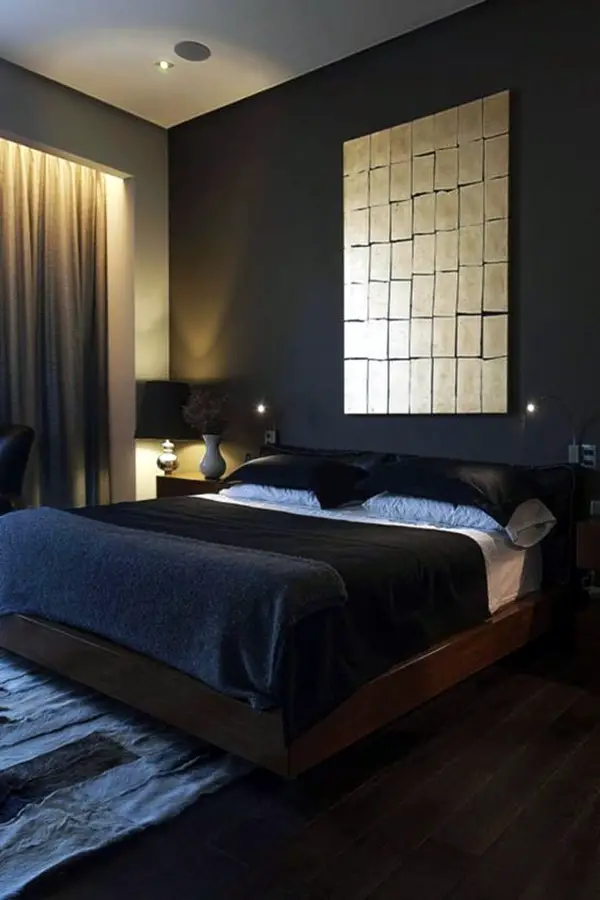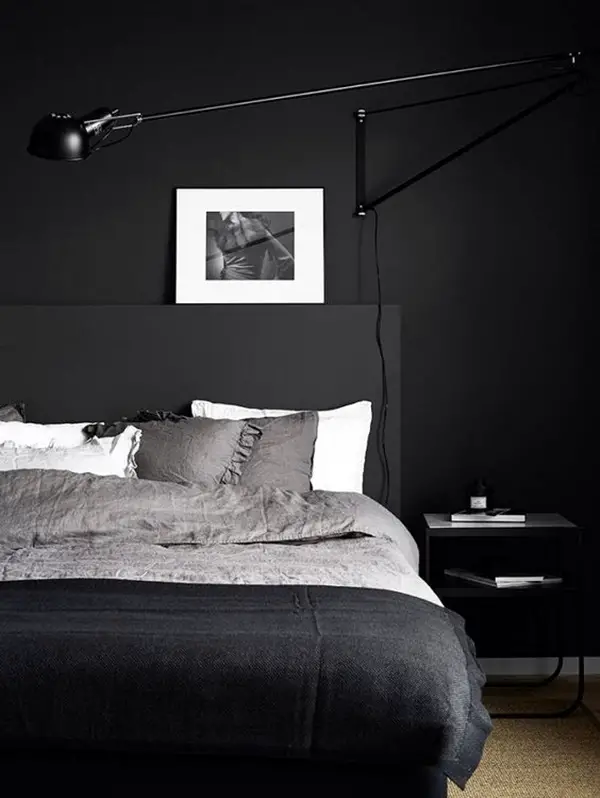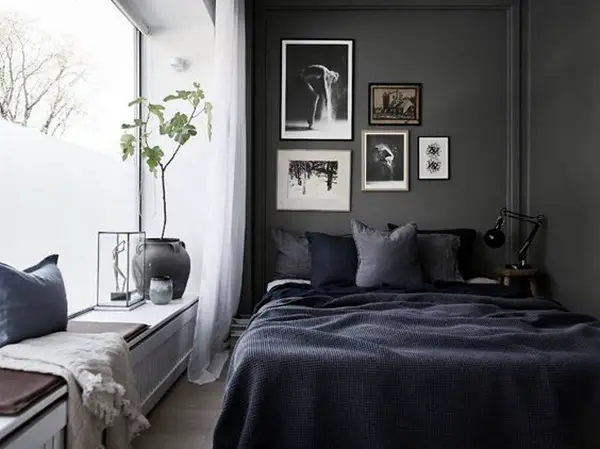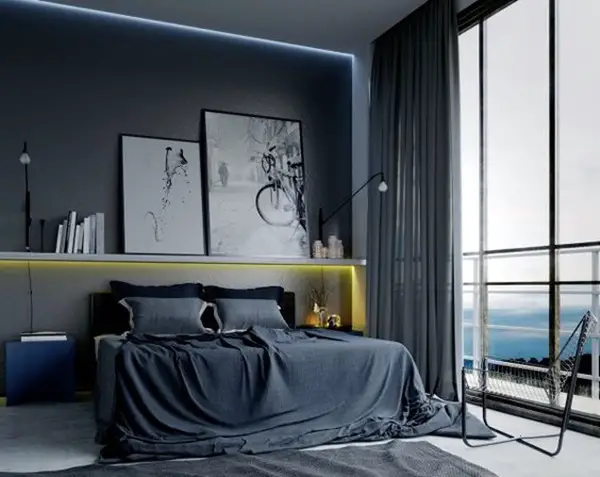 Isn't it great…Interesting patterns look like some miracle? The definitely go-to-color for masculine bedrooms 'Gray' brings the soft touch of lighter hues, but sometimes a room filled with only gray may look depressing….what to do to avoid this? You need to accompany the bedroom with right lighting and add some geometric and textural contrast. For a unique look, add cool beddings, wood accents and some sculptural decor items.
Overall Black and White Interior Design!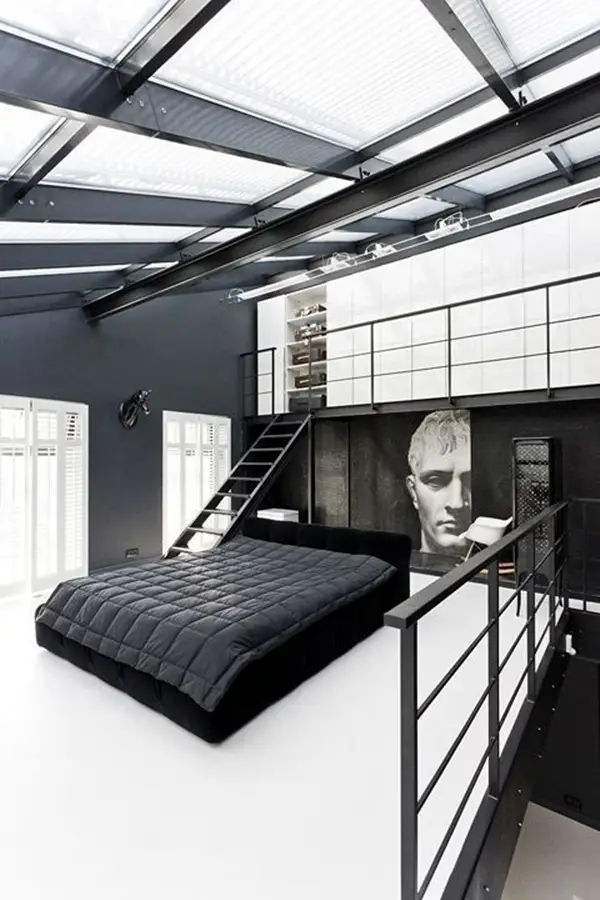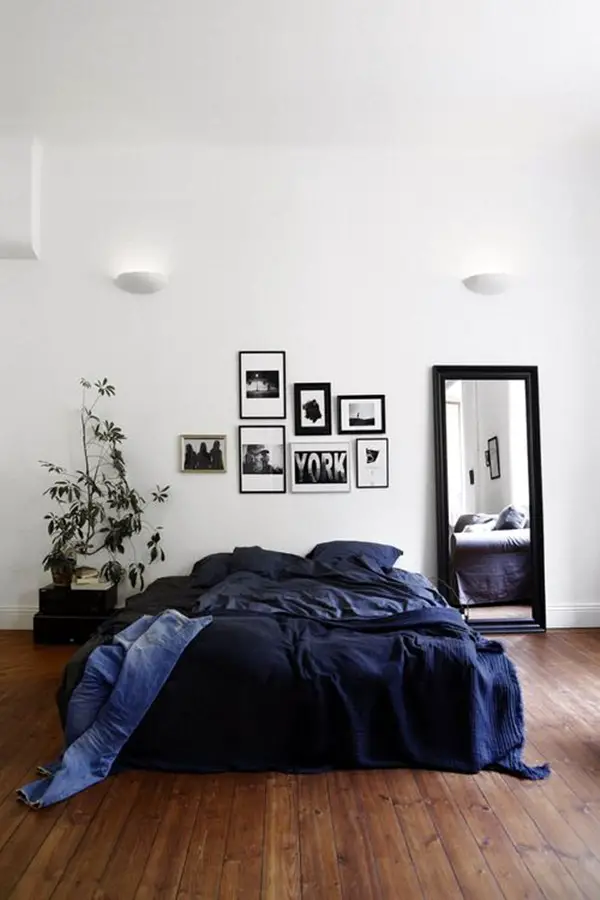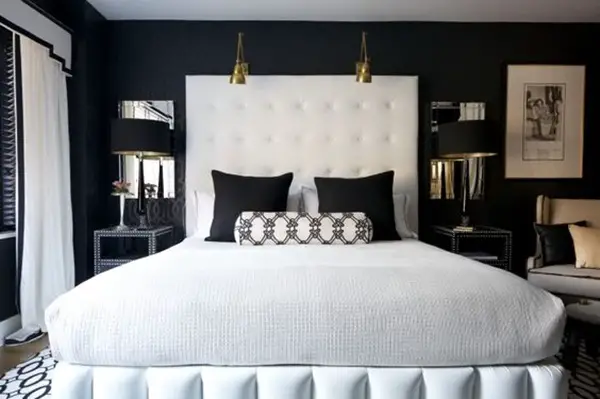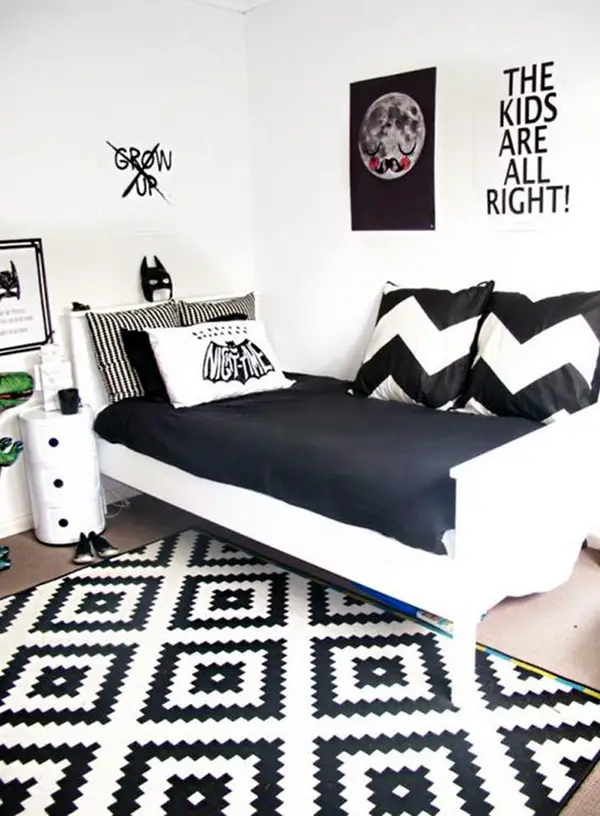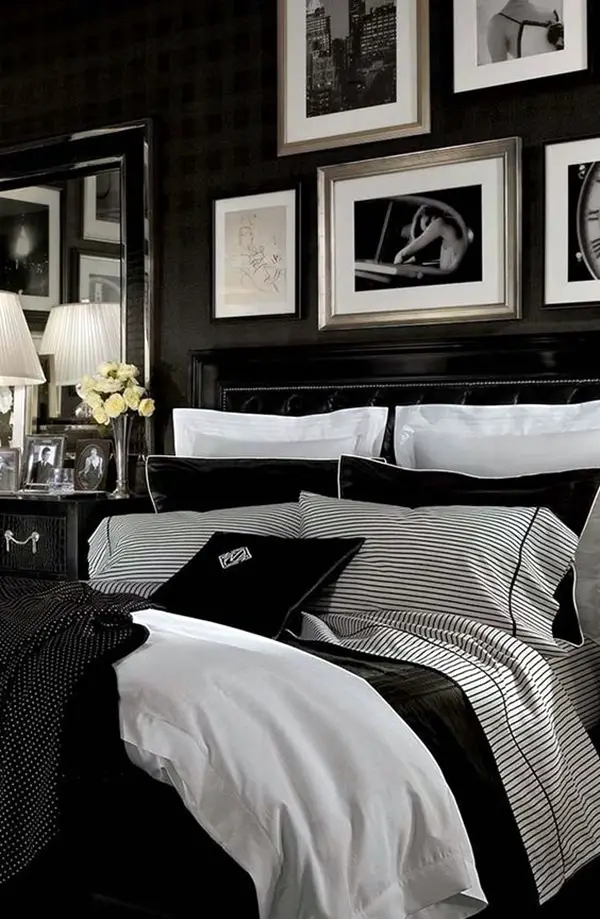 It's correct to say that – 'Curiosity and masculinity go hand in hand.' Men always look for some place in their personal space where they can re-energize themselves. The dark bedroom works best in this way. Sleek, sophisticated and timeless, the black and white interior design gives a vibrant, sexy feel and proves to be among one of the fabulous choices of classic men bedroom ideas and designs. Men are all about Strength and class,  Let us explore some interesting and popular masculine armband tattoo designs for men.
Transparent Surfaces with Colorful Mirrored Lines!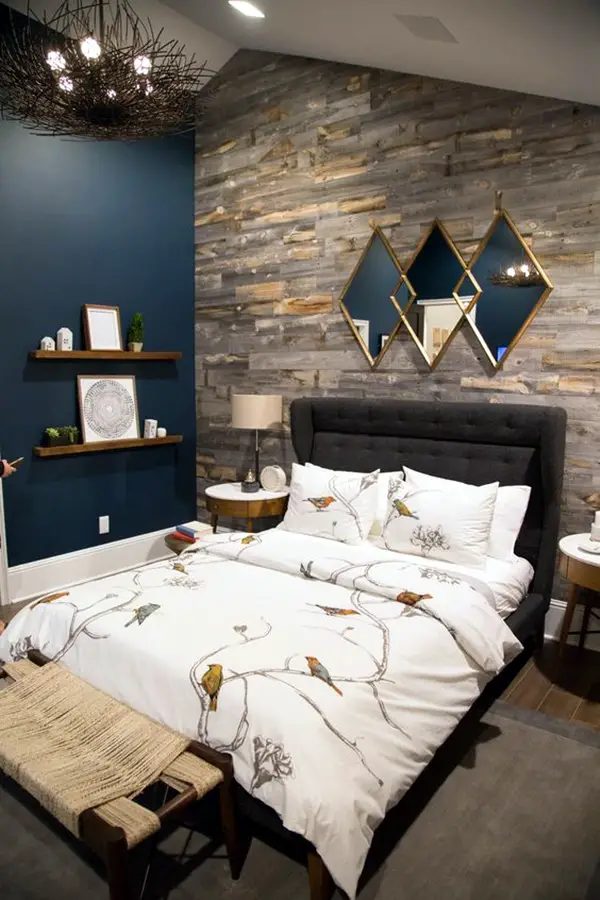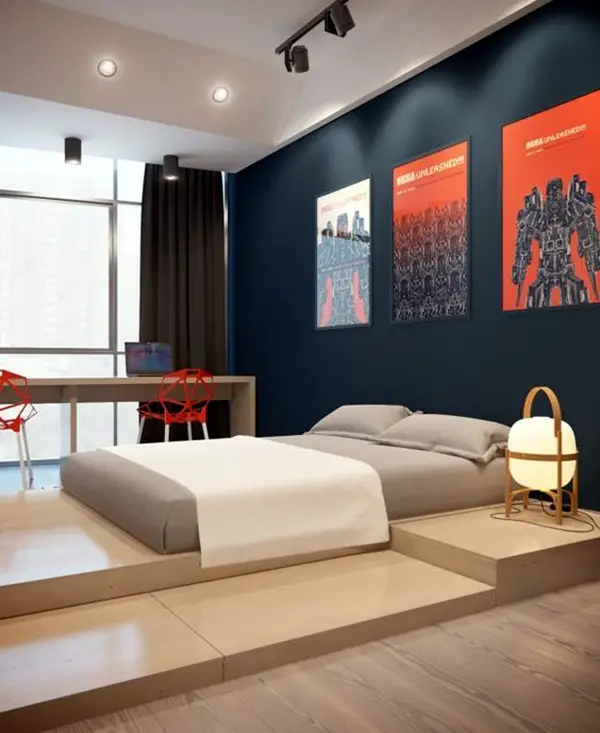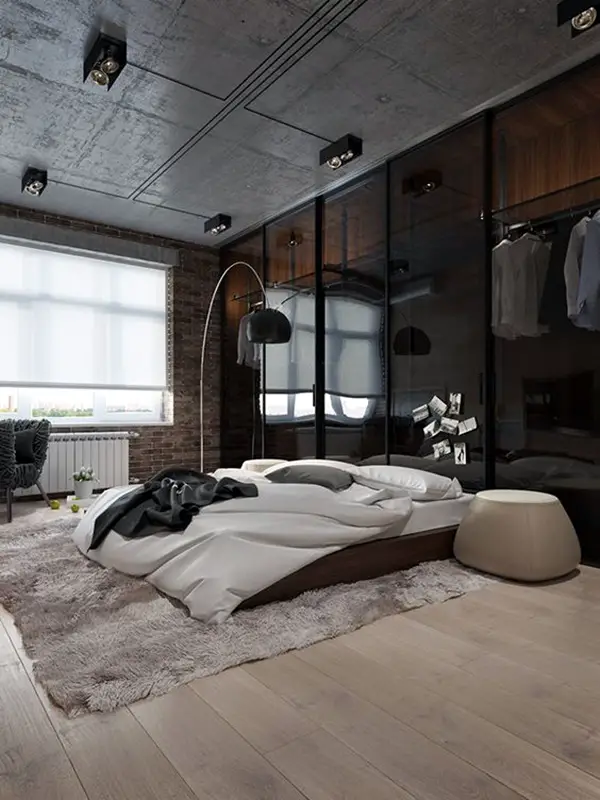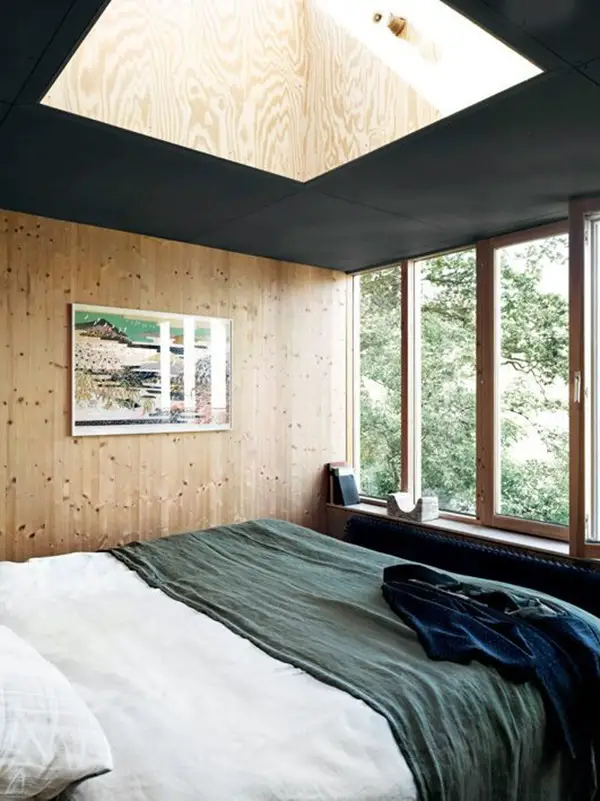 Are you looking something different for bachelor interiors? Leaving walls without paint or wallpapers seems to be among simplest and cheapest ways to achieve a unique look. Moreover, combining transparent surfaces with colorful mirrored lines and carefully dotting the bedroom with light creates a high impact perfect for bachelor rooms.