Color theory is mostly similar to science. As in this, we usually study how colors affect different people and hold a very significant place in their life. Colors are something on which people easily rely, have full faith and even build their careers on it.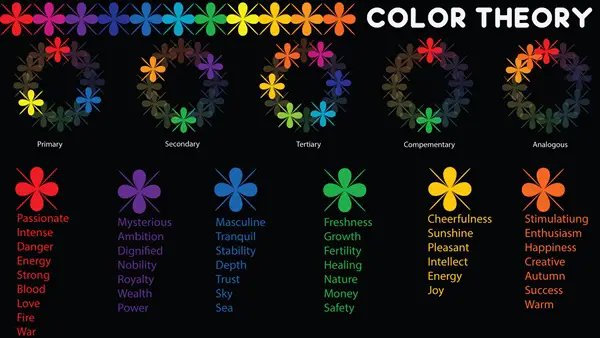 The theory is divided into three basic parts – Primary color, Secondary color and Tertiary color. Primary colors are colors that cannot be made from combination of any other main color. Secondary colors are colors that are made by mixing two main primary colors whereas; tertiary colors are combination of three different colors. They can either be primary or secondary.
Color Theory: Know More about It
To have clear picture of color theory, it's important to understand the meaning behind the different color families. The color families are divided into three main categories –
Warm colors
Cool colors
Neutral colors
Warm Colors
Popular warm colors include – Yellow, Red and Orange. These three colors are generally treated as colors of fire, sunsets and sunrises and leave positive impact on others. Warm colors are not formed by mixing with cool colors. You can use warm colors in your designs or drawing to show happiness, energy and eagerness. Let's have a look over some warm colors –
RED – Red is a very hot color and used as a primary color. It's usually associated with passion, fire and violence. Some people also use this color to show their immense love to their loved ones. Red is the color that has been associated with the awareness of AIDS as well. For example – the use of bright red color gives a sense of energy; the use of dark red gives a powerful touch to your design.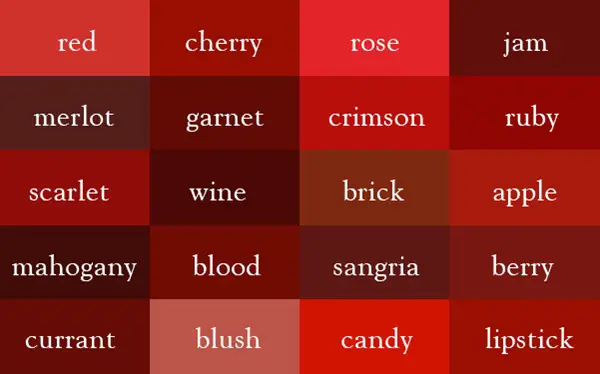 YELLOW – Yellow is the most brightest and energetic color among all warm colors. Yellow is treated as a symbol of hope, happiness and sunshine. In India, it's a color for merchants. For example – the use of yellow color gives a sense of energy and creates positive environment, the use of bright yellow reminds of sunflower.
Cool Colors
Amazing cool colors like – green, blue and purple are treated as colors of water, night and nature. These colors are perfect for giving a calm touch o your design. These colors are absolutely stunning in creating a sense of professionalism. Here are some cool colors for you –
BLUE – Blue colors are refreshing and friendly in their appearance. Blue color symbolizes peace and religious feeling among people. The dark blue tones are convenient for designs that require strength and reliability factor. For example – the use of blue color gives refreshing feeling always and for a professional look you can combine it with white tone.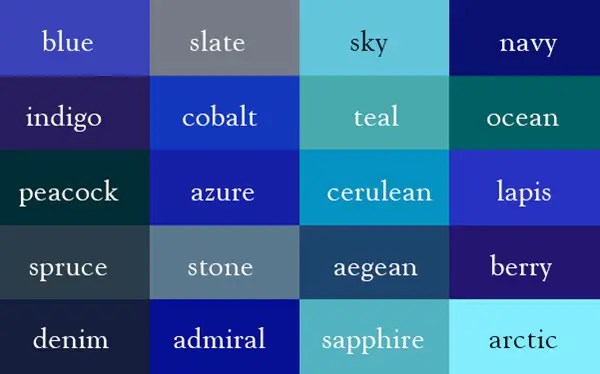 GREEN – It's a secondary color. By nature, green is a down-to-earth color and signifies renewal and growth. The color suits best for designs related to stability, wealth and nature. Dark green tones are more stable and effective. For example – the use of bright green colors gives a quite natural and vibrant feeling.
Neutral Colors
These colors are often combined with bright colors to serve the purpose of backdrop in an effective way. The impressions they create are usually affected by the colors that surround them. Popular neutral colors are –
BLACK – This color is used for elegant designs and is the strongest of all neutral colors. The color has both positive and negative sides. On the positive side, it symbolizes power and elegance. On the negative side, it signifies evil and mystery. For example – when black is mixed with icy blue color, looks cool in look.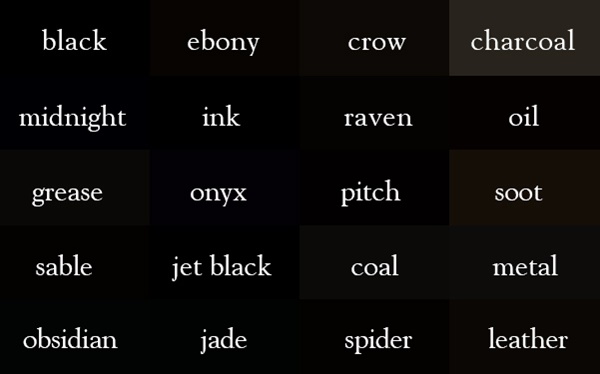 WHITE – White color is usually associated with purity and cleanliness. White can convey your message through designs in a simpler manner. For example – the use of white color gives a soft and clean feeling.
We just hope that the above mentioned color theory will prove great help to you especially for art lovers.