Couples' key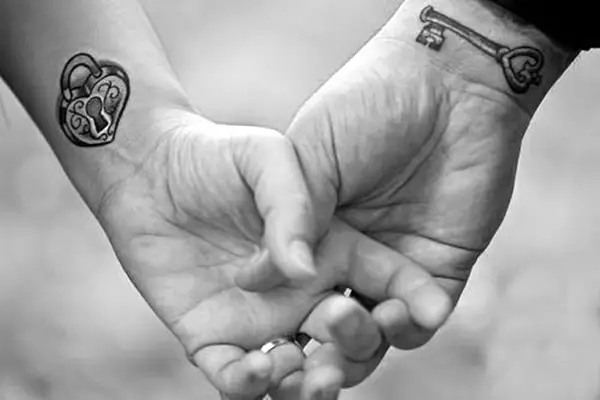 The secret to a girl's or a guy's heart is best known to his or her partner. Whether small or a large and distinct one, this kind of design imprinted on both the lovers' hands look sweet and cutesy. Artists often infuse color but the black outlined ones are attractive as well.
The royal key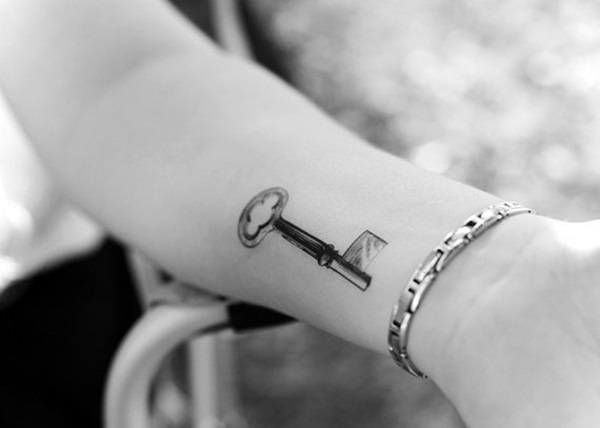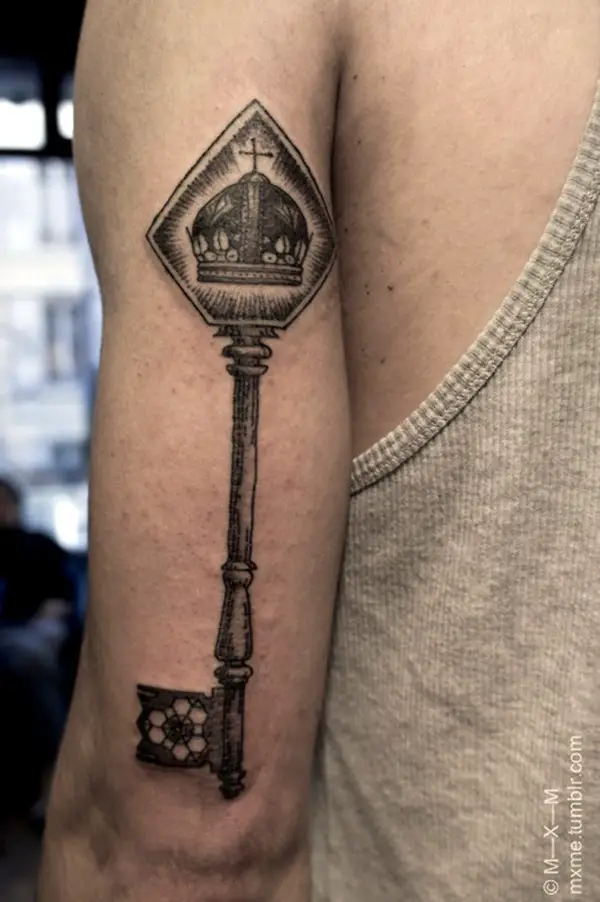 This kind of design looks different from the rest of the key motifs. Generally, tattoo artists blend multiple colors into a single key and make it a crowd-puller for sure. Most people say that the look is much like the 'key to her majesty's bedroom'! After all, there's something royal about it. If you are getting a tattoo for the first time their are few things that you should know before getting a tattoo.
3D tattoo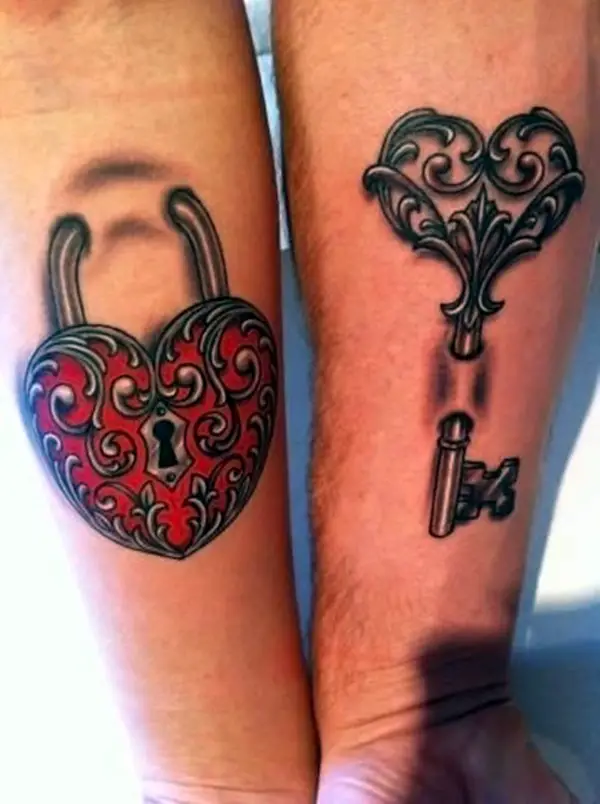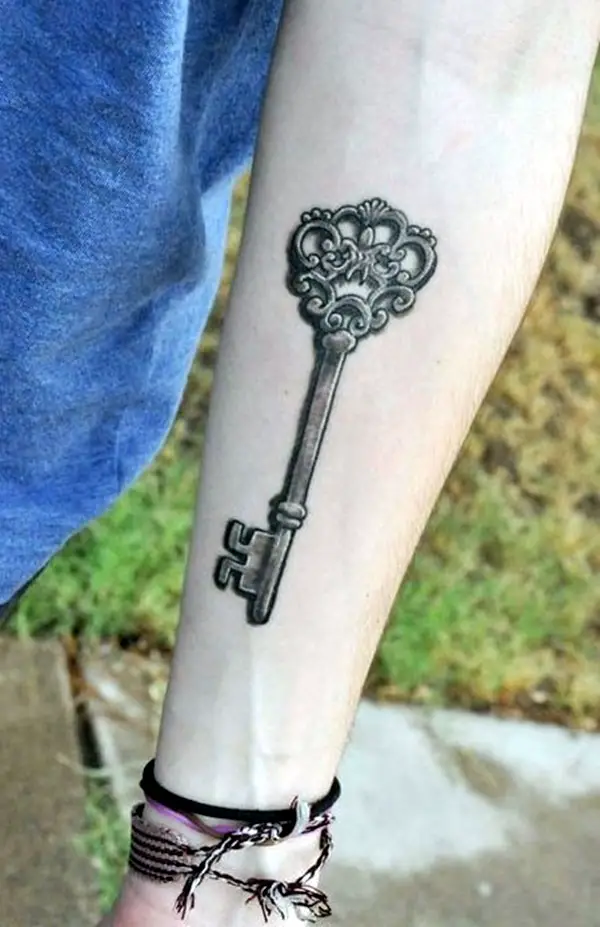 When 3D effects are incorporated in a design, the look is certainly much more realistic. It would be hard to distinguish if the key design is actually for real or the brainchild of the artist. Come whatever but the artist surely deserves credit for producing a work of art.
Lock and key tattoo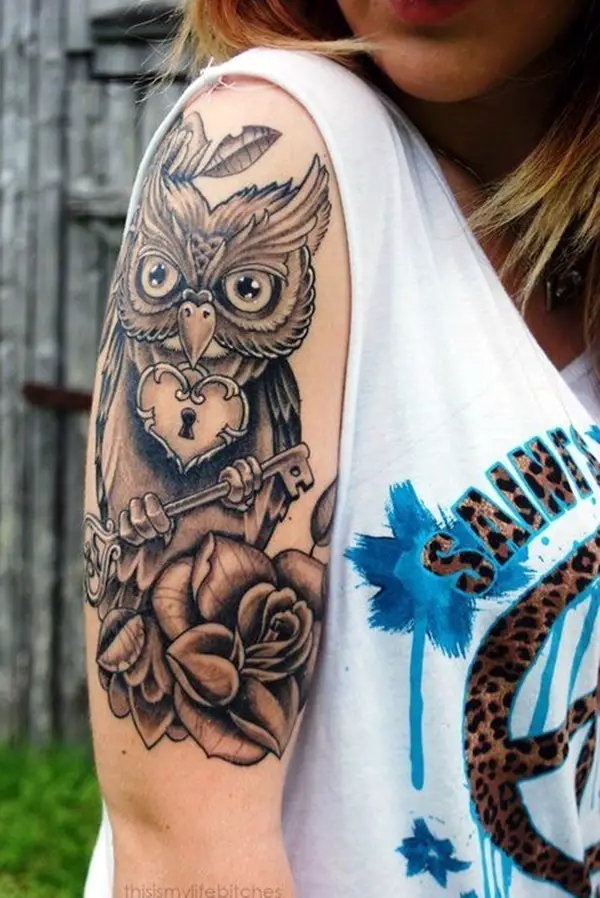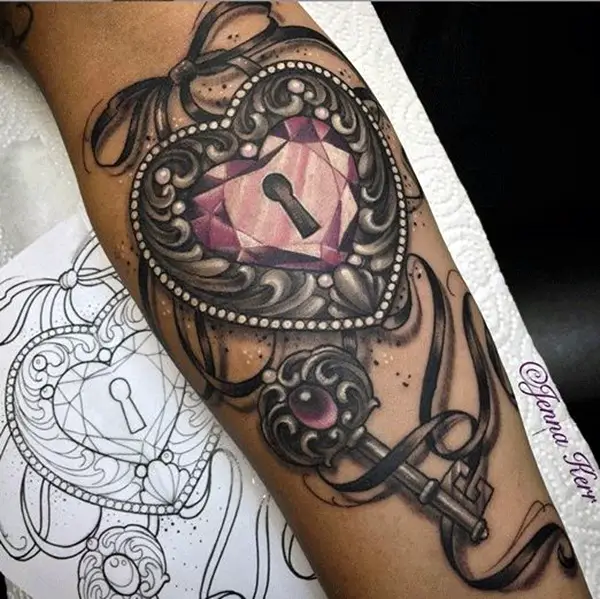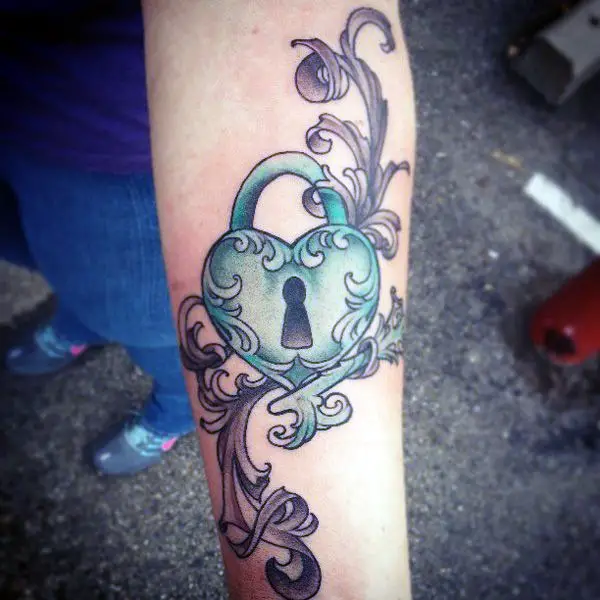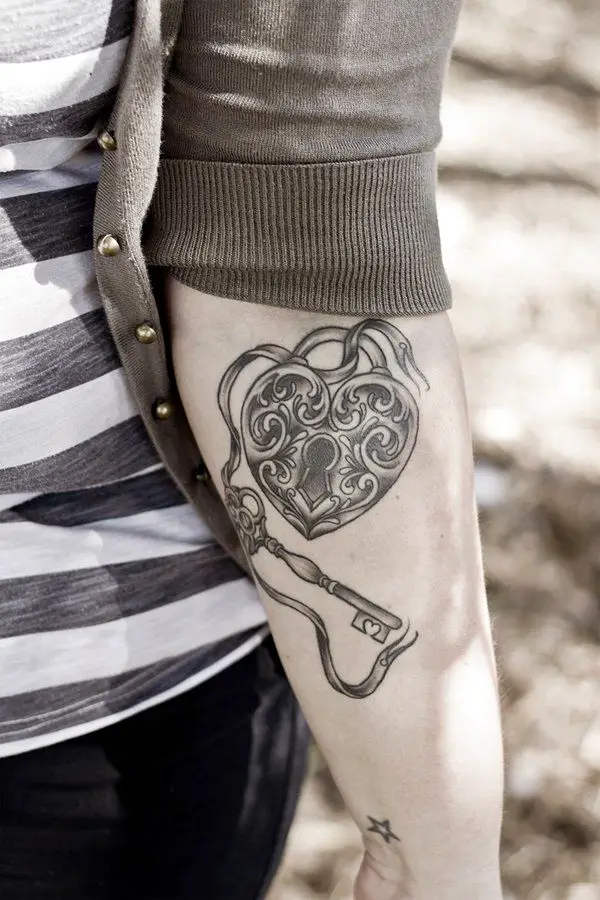 This time it's just not a mere game but a pattern! If the lock and key designs are made on either hand, it's much like a tale woven beautifully. Looks simple, neat and fuss-free, this is a common choice for most women.
Dove carrying keys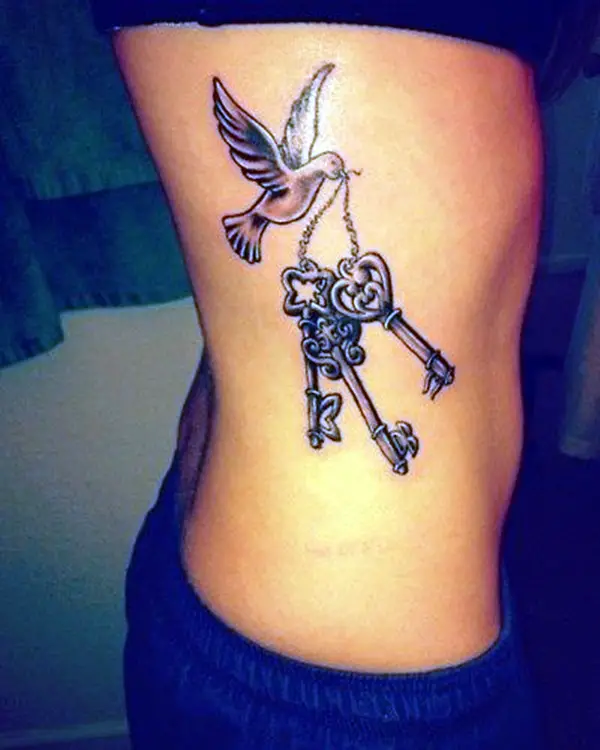 Another popular design for most women is this. Doves are harbingers of peace and quiet. When they carry keys, the impression is kind of finding the solution to something that can only happen if peace and tranquility prevails. The wonderful thought pushes many to get this design for themselves.
2 keys in one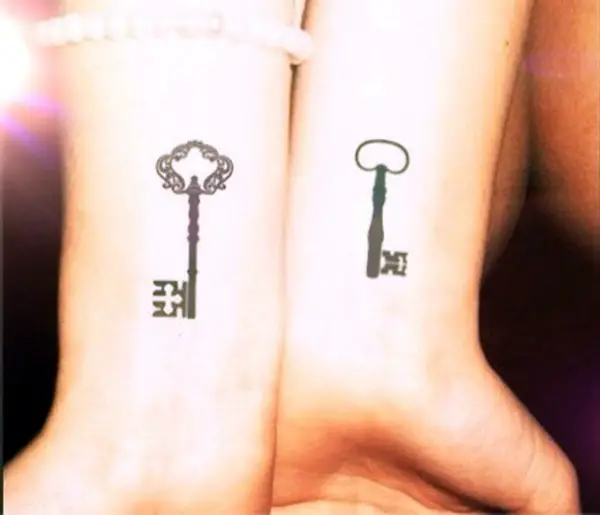 On the one hand, the design may find the crest resembling a heart shape while the joining of 2 keys by the sign of ampersand looks splendid on most women's wrists. For those who have seen a number of anime, cartoons and other fiction stories, the design is relatable.