There is perhaps someone who doesn't like macarons. Their insanely amazing taste, accentuated by their soft and creamy texture, sets them apart from many desserts out there. But one thing you will totally agree to is that making them is not child's play. Until and unless you have done everything right, your macarons cease to turn out delicious. And that is why it is important to follow the baking steps religiously.

You shouldn't deviate from the ideal baking plan even by an inch. And it is then that you get the most heavenly macarons on your platter. Here are some Perfect Ways To Make Macarons. If you love food and photography at the same time, then you will surely enjoy the Delicious Examples Of Food Photography dished out here. Check out-
Perfect Ways to Make Macarons
Use the right food color
Although there are many Perfect Ways To Make Macarons, the food colour can make a huge difference in how they eventually turn out. So, there are liquid food colours out there and then there are ones that come with a pasty consistency. Both are great for desserts, but if you are looking for a variety to put into your macaron batter, then go for pastel colours. Using a liquid colour might alter the consistency of the batter, which could hamper the result.
Preparing right can make all the difference
Before you start making your macarons, make sure you have all the ingredients ready at hand. There shouldn't be a scenario wherein you are looking for your ingredients in the pantry after you have already beaten the egg whites. Preparation is probably the most important step in macaron making. Prepare right- get the right ingredients from the market, weigh them and then get started; not even a minute before that! Also, take a look at Delightful Wedding Anniversary Cake Ideas. Here are some special cake designs for celebrating your marriage in a whole new fashion.
Use clean tools
The way you beat the egg whites and other ingredients together to create the batter has a big role to play in how your macarons turn out. And that is why you should attach a great deal of importance to this aspect. One way to get the perfect batter is by using clean tools. The whisk you are going to use and the bowl where the whisking will be done should be sparkling clean and grease-free.
Mixing the sugar
When you mix the sugar, make sure you don't mix it all at once. Create three equal parts of the sugar you intend to put in the egg whites for whisking. Only after the first part has mixed well with the egg whites, should you put the second one. And the third part goes in after the second part to has mixed well.
Refrigerate before serving
If you want the best macarons in the world, don't serve them right away. Put them in the refrigerator overnight before eating them. Here are a number of Magnificent Birthday Cake Designs for Kids which would surely bring a smile on their face.
Removing them from the baking sheet or mat right
You are extremely excited about your macarons. And chances are you will make haste in every step of the procedure. But any haste could backfire. Remember, baking macarons is an art, and it needs patience on the part of the baker. For instance, before removing the macarons from the baking sheet, you need to allow them to cool fully. Trying to lift them off the sheet when they are still hot could cause your macarons to break.
Piping need not be fancy
Piping the macarons onto the baking sheet too needs something- no, it's not a fancy piping tool, but a lot of patience. In fact, using a fancy nozzle with your piping bag will only waste your time. Go basic!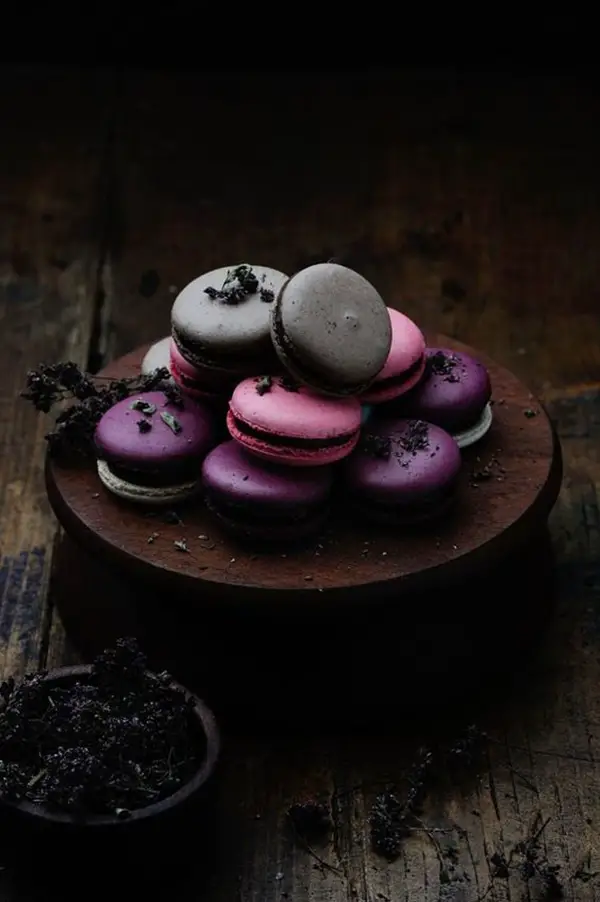 Image Source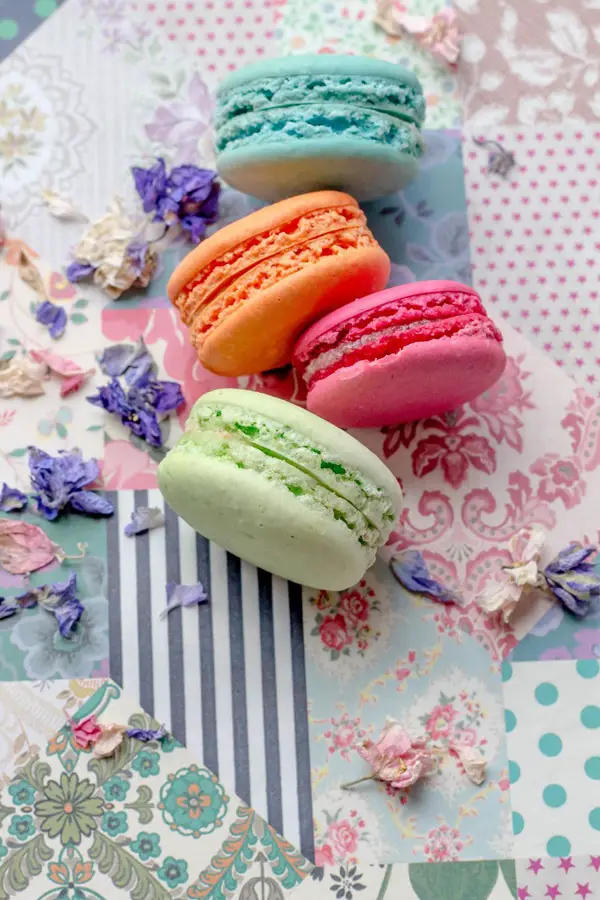 Image Source

Image Source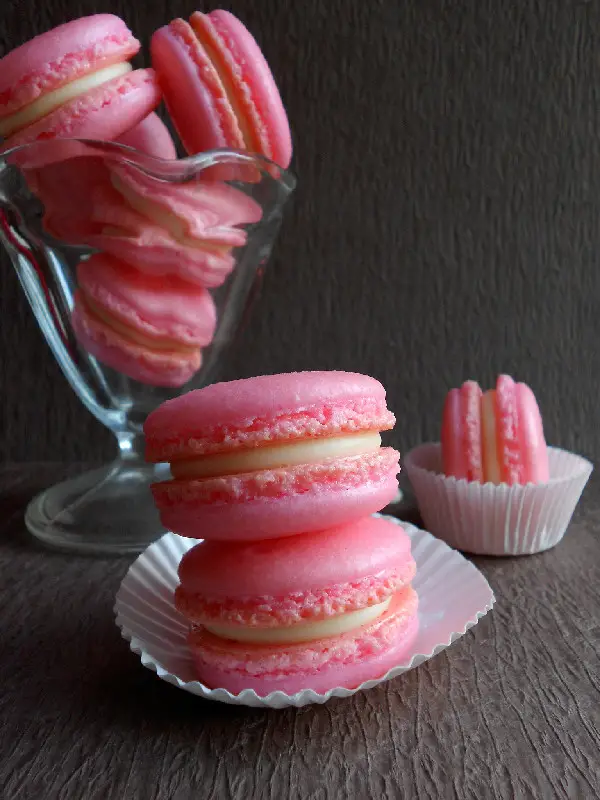 Image Source
So, your guests are stopping by, and you want to offer them something to eat they will remember you for. You can call up any bakery out there and order the best of snacks and desserts they have on their menu. But then there is nothing like serving your guests with something you have prepared with your own hands and then earning compliments in return. For the best compliments, bake macarons. They are simple if you do them right. The above Perfect Ways To Make Macarons will definitely help you prepare the best-tasting macarons in the world, with a great deal of ease. Also, here we present some delicious Fourth of July desserts. Have a look-