Most of us 'Eat to live'. For food lovers, delectable cuisines need no introduction. Like traveling to varied destinations let you weave the thread of memories, lip-smacking delicacies satiate your taste buds to the fullest. The mélange of sweet and sour, tangy and spicy; the teasing flavors of the vivid cuisines delight everyone's senses. Whether you love flavorsome Indian dishes or Italian cuisine is what that makes you fall for, the gastronomic pleasures blended with right spices stick to your ribs. Food is your daily necessity and hence, should be served with all your heart.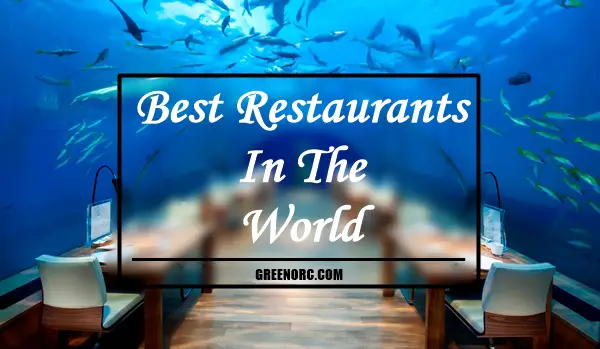 Do you wish to enjoy a delightful gastronomic joy ride? Then certainly, you should travel far and wide to enjoy the richness of a plethora of dishes. If you are a traveler, then certainly each destination packs food which is distinct in their own ways. If you want to become an aficionado of which are the best restaurants in the world, Here are plenty of romantic places you must visit with your soul mate around the globe! then the following list will generate a zesty stew of lust. Keep scrolling down to know which are the best restaurants in the world which have ranked the list:
Best Restaurants In The World
Martin Berasategui In Spain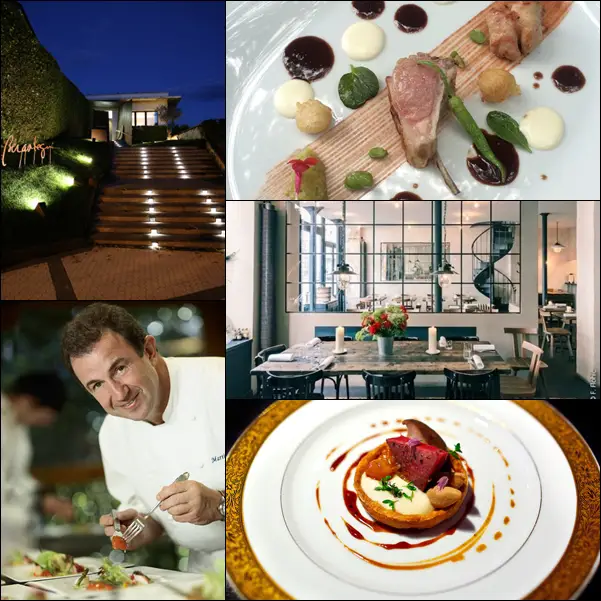 Revered as best restaurant in the world, it's a sophisticated restaurant in Spain that lets you enjoy a meal that offers you best of both worlds. Presenting the best-kept secrets of haute patisserie to an exquisite a la carte, the innovative dishes served at Martin Berasategui is truly out of the world. Along with a sophisticated indoor dining, there's also an outdoor dining space in the terrace.
Septime In Paris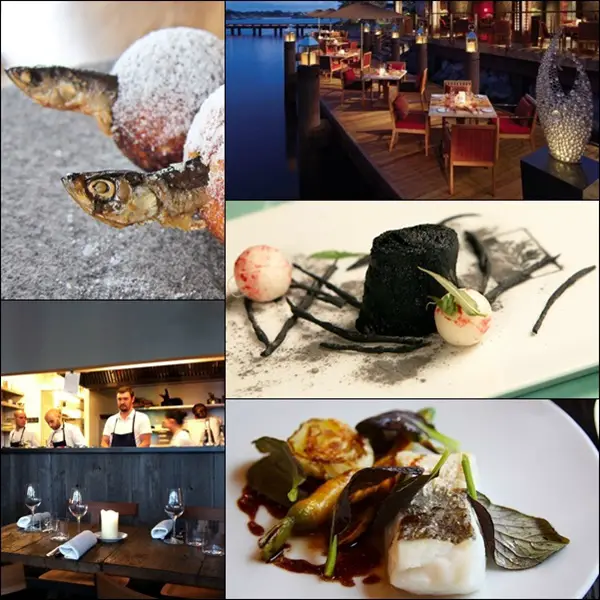 A rising star of delectable French cuisine, it's a restaurant in Paris that is always crowded. Ranking the list, the ambiance of this grand restaurant is decorated with industrial and bistro casual lighting. The spices flirting with the ingredients present a cuisine you have never imagined of. The fine list of wine here has truly no match.
El Celler de Can Roca In Spain
While here in Spain, you cannot miss this dining option. Presenting the first dish in the menu as 'The world', it's for sure that every cuisine served here would satiate your taste buds. El Celler de Can Roca is revered as world's best restaurant.
Narisawa In Tokyo
Narisawa is the top place to dine in Tokyo. Appreciated as the finest in Japanese winemaking, this dining option is where every Japanese culinary is embraced with flavors, experimental textures, and techniques.
Alinea In Chicago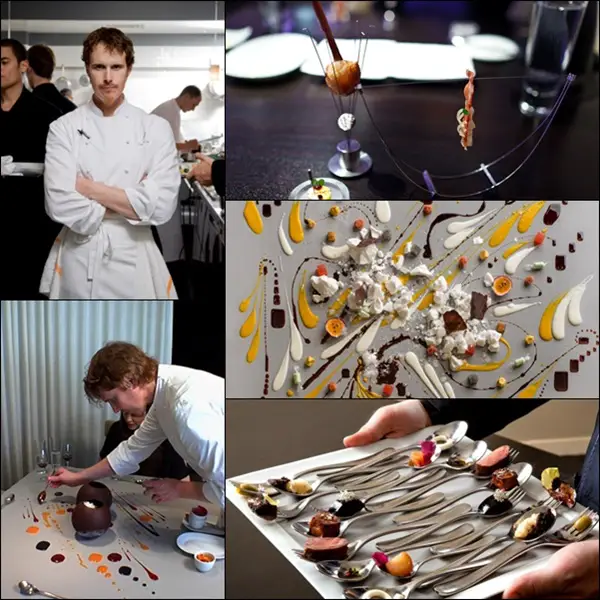 Creating a distinct definition of contemporary fine dining, Alinea has been tempting diners with its culinary delights from all across the world. If you wish for a comfortable and relaxing time with your friends and family, then make sure you follow these 10 Basic Tips to Plan a Holiday Trip.
Gaggan In Bangkok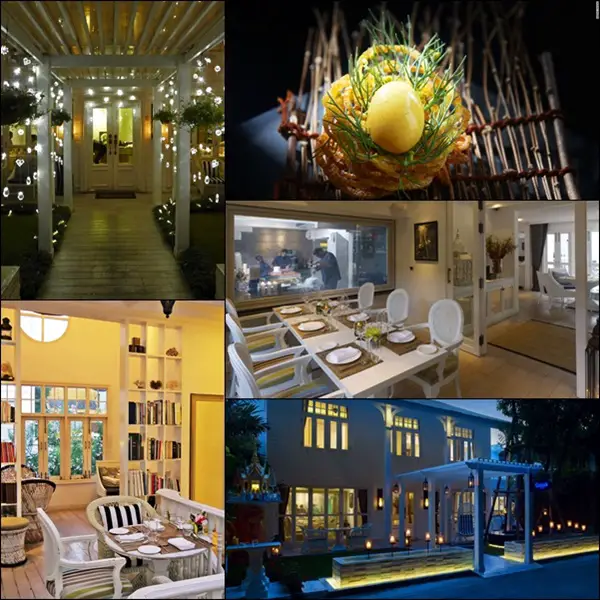 This restaurant has been awarded as the best in Asian. A fine dine here lets you discover unique Indian cuisines in a relaxed colonial house atmosphere. Whether you choose Kin-Medai or Red Matcha, every recipe here is born out of creative minds.
Eleven Madison Park In New York
Serving food with hospitality at heart, the whole dining experience at the restaurant is truly harmonious. There are 8-10 dishes which range from communal delicacies to individual choices.
Blue Hill at Stone Barns In New York
Included in the list of top restaurants, this restaurant in New York takes full advantage of its refined cuisines as well as world class wine.
Central In Peru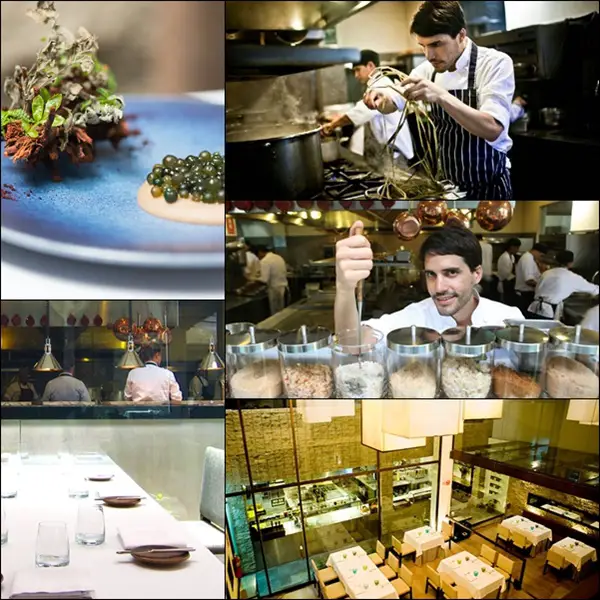 This gastronomic delight in Peru takes you on a wonderful culinary expedition. Highlighting the Peruvian ingredients, it presents unique cuisine in the palate. To help those who look beyond the ordinary and feel the importance of leaving an indelible impression in the minds of guests and inmates alike, here's taking a look at few innovative, smart and creative food plating ideas. These are real steals!
Azurmendi In Spain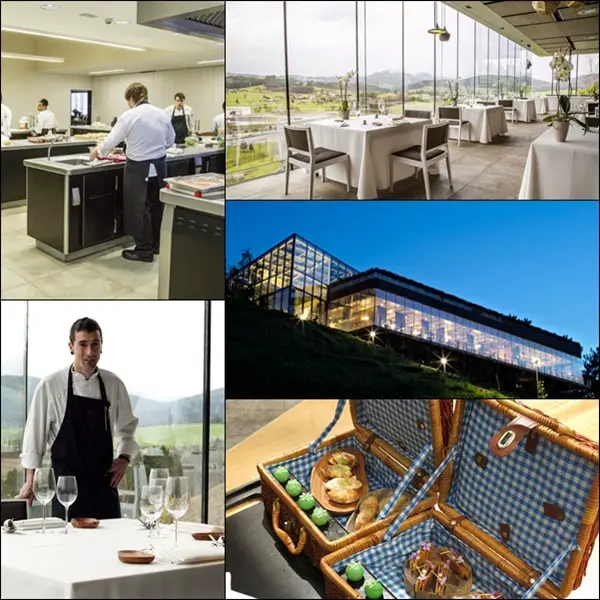 The culinary experience at Azurmendi is refreshing. While here, do not forget to bite the truffled egg from the inside out blended with ice apple, chestnut, and mushroom crisps.
Steirereck In Austria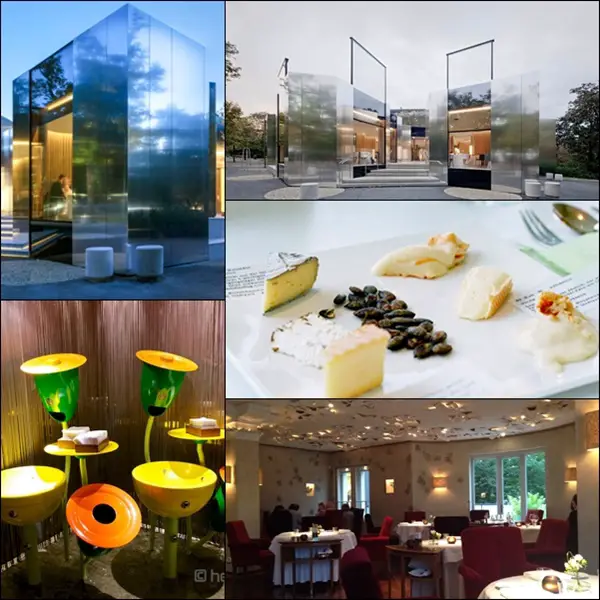 Designed in super modern style with interiors featuring an international décor, the cutting –edge delicacies is truly mouth-watering. Taste mountain fish, char cooked in hot beeswax, pollen, yellow carrot, and sour cream.
Noma In Copenhagen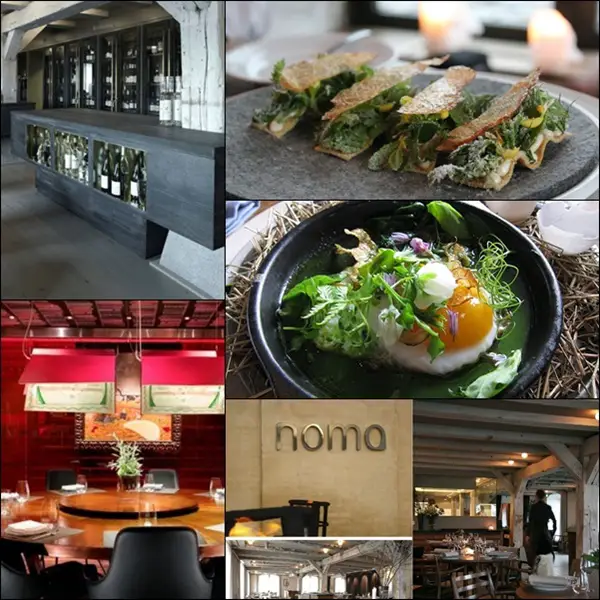 What's the specialty of Noma in Copenhagen? Well, here chefs themselves bring the cuisine in a relaxed dining room. The simple yet tasty dishes such as lemon and apple thyme spiced with aromatic ingredients let you taste something extraordinary.
Food lovers!!! What are you waiting for? Travel far and wide and taste the distinct specialties of the aforesaid best restaurants in the world one by one.